16/07/2020
Budgeting is a large part of increasing your business' profit margins. So, it's completely natural to identify areas to lower costs when it comes to your digital marketing efforts. But, if you're looking to cut costs when it comes to your website, you'll be far better off rethinking your strategy and investing in a custom-built website instead.
You may be thinking that a custom-built website is just going to cost you more money, but a website is an investment in itself. And, you need to think of it as just that. It's an investment, not an upfront cost.
A custom-built website can increase conversions and help generate more sales leads for your business. And with more and more consumers doing their shopping online, a good website should form part of your entire business strategy. However, with more Internet usage comes more competition and it's f`or this reason why it's so important to invest in a custom-built website.
Make An Unbeatable First Impression
Your website is where your business sits online, and the vast majority of people will search for you before they make contact or visit you in person. This is why it's so important to make an unbeatable first impression. If users arrive on your website and you don't provide them with a good experience, then they are going to leave, and the chances of them coming back are going to be pretty slim.
However, a custom-built website is a great way of making that all-important first impression. You'll be able to provide a fully functional and mobile optimised website, include eye-catching imagery and engaging copy that'll blow your key audiences away. With a simple template website, you're limited as to what you can include, which can negatively affect user experience and retention rates.
Express Your Individuality in a Crowded Marketplace
As a business, you'll want to stand out from your competitors, so your website should do exactly the same. Sure, you can save a little bit of money by using a template from Wix or Squarespace. But you're going to be using the same template that tons of other businesses have chosen.
But, more importantly, you'll have no creative edge that is going to make people remember you in a crowded online marketplace. If people don't remember you, then the chances are they're not going to choose you when they need to purchase a product or service relating to your business.
A custom-built website allows you to incorporate certain elements that are unique to your business and convey them in every aspect of the design. Additionally, the web developer who builds your website will consider certain elements that your business needs available and fully tailor them.
For example, pubs and restaurants need an online booking option while eCommerce businesses need user-friendly shopping carts.
Enhanced Security 
Website security has always been a highly discussed topic on the internet. However, over the past few years, there have been some major security breaches which is why search engine now also take website security so seriously.
In reflection of these breaches, Google set Chrome to automatically warn users when they are entering information on a website that doesn't have SSL installed. Using a specific website builder will open your business up to other vulnerabilities that affect websites on that platform.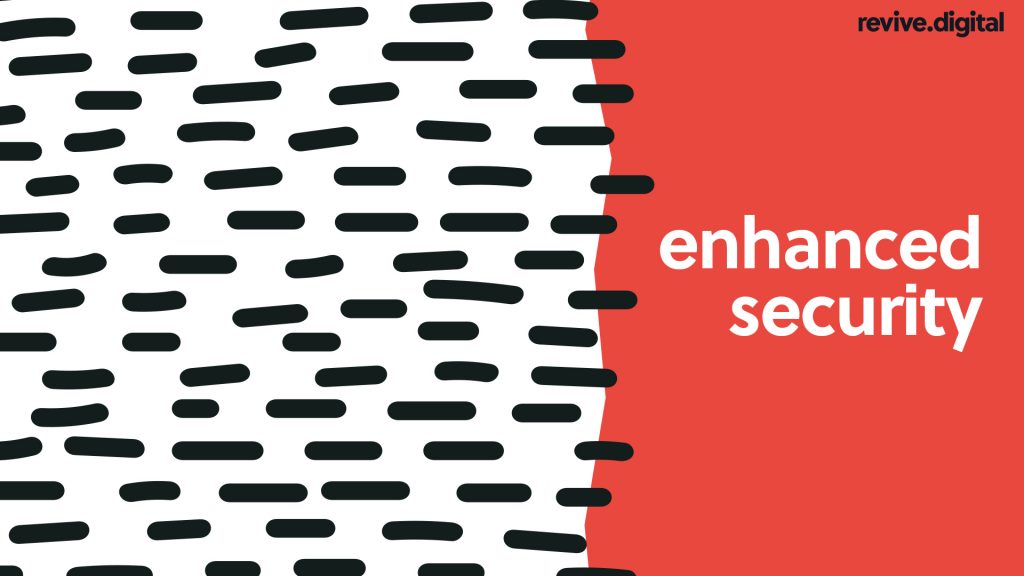 Reduced Loading Times
The majority of website builders come with quite a bit of built-in functionality. This is to cater for as many people as possible, allowing them as businesses to target the largest customer base they possibly can. Now, you might be thinking that this is a good thing, but it isn't.
This built-in functionality is widely known as Bloatware. It refers to software that includes unnecessary features and uses a lot of memory. This can negatively affect how long it takes for a website to load.
Loading times are extremely important when it comes to business and can be the difference between securing a sale or losing a customer. For example, it's now known that if a page takes longer than 3 seconds to fully load, over a 1/4 of users will leave straight away.
Investing in a custom-built website can be a way of avoiding these unnecessary features and software. In addition to avoiding unnecessary software, getting each part of your website custom-built means you can optimise its functionality which further reduces loading times.
Your Website Will Rank Better on Google
Using a website builder isn't going to set you up in terms of maximising your organic reach. However, when you opt for a custom website, all the tiny little details can be included during the build. This means it will be built with SEO in mind which will make it easier to manage the website and help you achieve a better position on Google over time.
Additionally, this will increase the likelihood that people will want to link to your website, further improving your position. A template website that doesn't stand out in the sea of competition is far less likely to get that positive attention.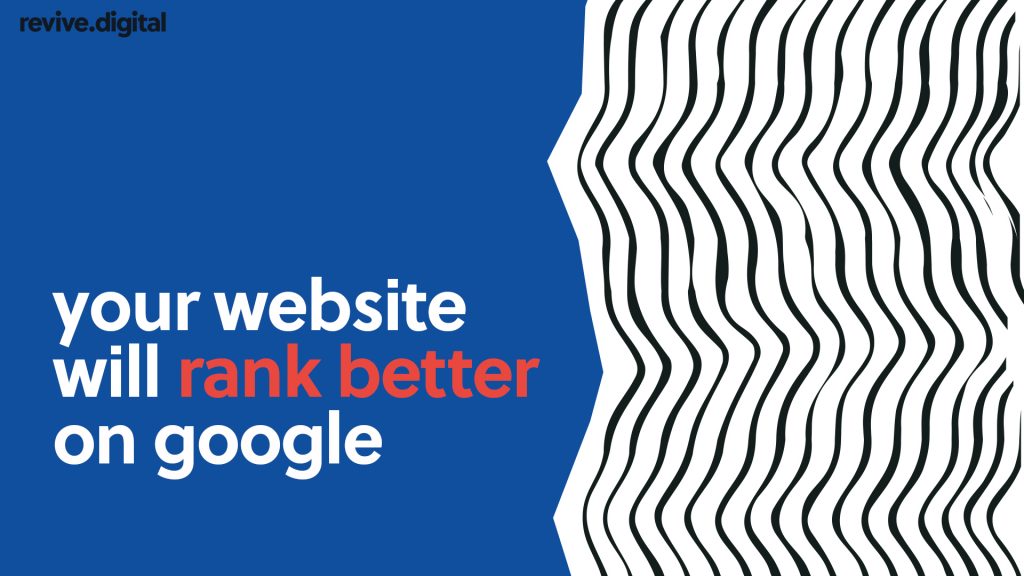 You'll Own Your Website
If you use a website builder, you won't own your website. Instead, ownership will remain with the website builder because you'll be using their domain name. But, when it comes to a custom-built website you'll be required to buy a domain name which will give you full ownership of the website.
For example, suppose you want to create a website called ABC. If you choose Wix as your website builder, it will give you a domain name like ABC.wix.com. But, with a custom website you'll be able to buy your own domain name and call your website, ABC.com. Additionally, you'll be able to easily upload your website to a new server if you choose to switch your web hosting supplier.
Scale Your Business With Flexibility 
Having a website that can help grow your business should form part of your overall digital marketing strategy. Therefore, having a digital presence that is built on a system that is scalable and able to handle larger traffic flows further down the line is critical.
Website builders and pre-existing templates are not scalable, nor are they flexible, which means their lifespans can be very limited. Once a lifespan has been reached, those who manage the website will have no choice but to move over to a different content management system or invest in a custom-built website instead.
A bespoke website will allow you to build on your content with growth in mind. Also, because it will be built from the ground up, it will be more flexible to change and easier to upgrade as of when you need to.
A Custom-Built Website From Revive.Digital
A website should never be a "build it and forget about it" process. Your online hub should always be growing, changing and expanding. This is a very important element of your SEO strategy too. Google gives websites better ranking positions that are being constantly updated than those that remain static over time.
As a full-service digital marketing agency, we build modern and great looking websites that rank well on Google. We work through a fully bespoke process from start to finish, offering a custom website design service that is truly unique to our client's requirements. This makes us a flexible and agile agency ready to take on any project regardless of size.
If you would like to speak with us about a custom-built website for your business, then please get in touch with our expert web development team. Call us on 01702 619 139 or visit our contact page today!