08/07/2022
Nigel, Graduate Developer at Revive, sits down to talk with us about his surprising hobbies, his love for pasta and his strong feelings towards a certain kitchen appliance…
"I don't really trust dishwashers," he tells us.
What's not to like? The need to rinse before loading? The time it takes to perfectly slot in every plate, bowl and cup, perhaps?
"I don't know why. I kind of want to do it by hand to make sure that it's clean because I don't know what goes on inside. Does it really wash every single spot? It's just chucking water in there and doing all of that. We don't know."
Nigel might not put his trust in dishwashers, but he does put a lot of trust in himself when it comes to being motivated. In fact, he believes after just two hours he can influence someone to make drastic life changes: "Everything that I put my mind to I know I can do it. And I'll always find a way to do it. I'm very self-motivated. You need a bit of that? Just hang around me. After two hours you're going gym every day and waking up at six in the morning to go for a run."
This interview only took an hour, so we're yet to reap the benefits from it.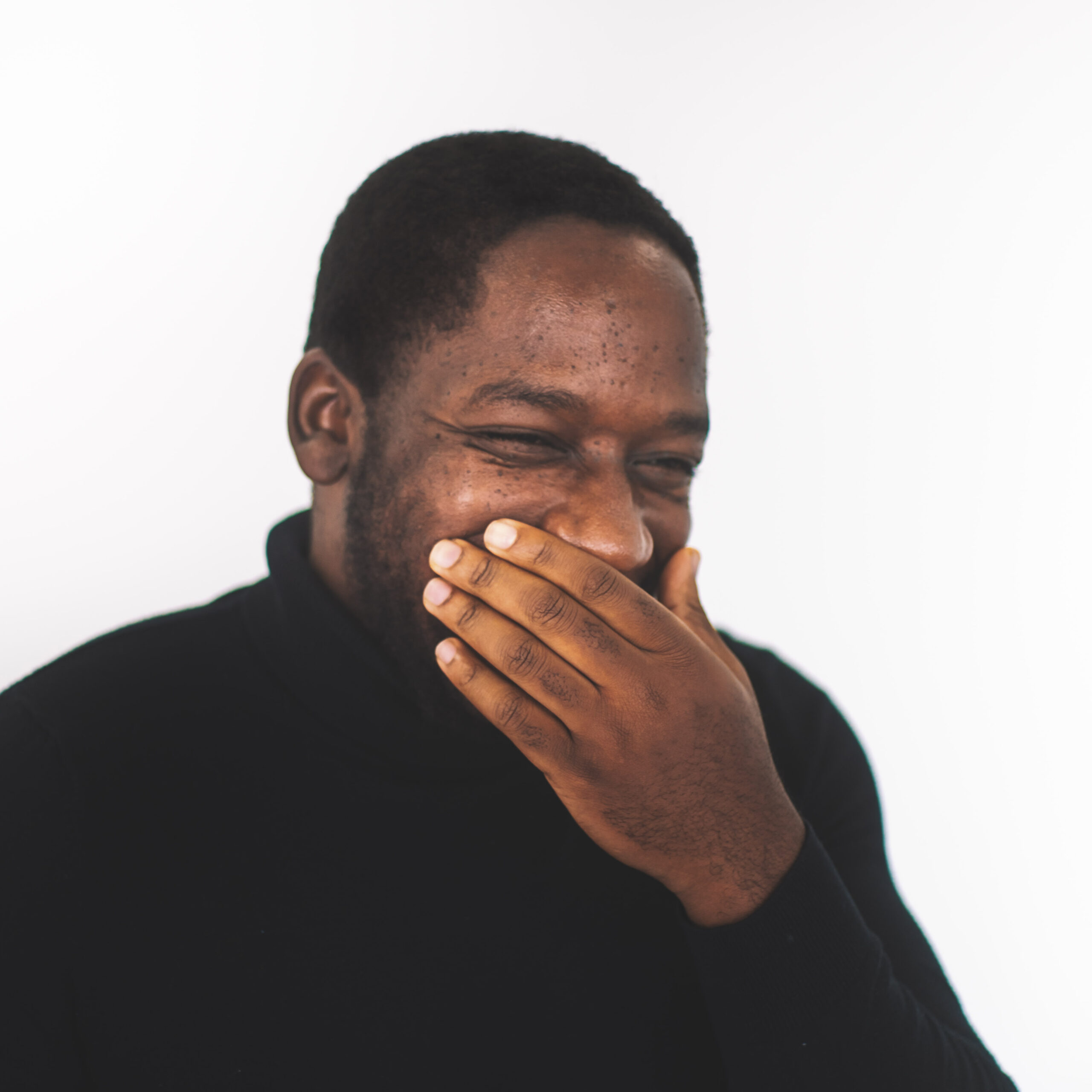 Nigel and His Hobbies
Nigel joined Revive as a Graduate Developer shortly before finishing university. He studied Software Development at Anglia Ruskin but says he would've preferred to have studied Computer Science, because then he could've ventured into the gaming industry.
We spoke about his childhood dreams, to which Nigel says he had plenty of hobbies growing up and dreamt of different career paths: "I had a lot of things that I wanted to be. It had to do something with computers, though. Thinking about it, I wanted to be a doctor as well.
"I like a lot of music as well so either producing music or writing applications… I like art as well. Oh yeah, I wanted to be an artist when I was younger. Not painting, like drawing pencil. I could draw faces pretty well, and cars. I still do it."
So, we have an artist, music producer as well as a developer on our hands. But what is his average day at Revive like? He tells us it consists of "never being late", Harry trying to make him laugh, working then going to the gym.
He usually spends his time working on one particular web project but explains that it can all get a bit hectic when a website goes down. He also likes to do a bit of research when things go wrong and says: "The beauty of this job is you learn something every day. Every single day you learn."
His favourite part about the job? "I'd say making things work. Because most of the times you're trying to find solutions. And so when something works and you're not expecting it is the feeling is just unmatched. You don't even believe it when it works first time you're like does it really work? But it's just finding solutions to problems, I like that."
"I never went to my graduation… it's just a piece of paper, on to the next one."
Chinese, Pasta and The Gym
When we asked Nigel what surprises people the most about him, he says it's his choice of takeaway: "People always think that I eat healthy for some reason. I don't know why. Sometimes I eat fast food, sometimes. I have a thing for Chinese. Beef chow mein, salt and pepper chicken."
A possible reason for this assumption could be his passion for the gym. But his relationship with it started off a bit rocky: "I had an accident when I was young. I was at the gym. I'm not sure if I broke anything but I couldn't walk for like a week. I was doing deadlifts when I was like 12/13. So I was just like ego lifting, I was quite strong when I was young. I was quite young and lifting with older guys but I wasn't ready for it and I probably broke my back. I couldn't walk for some time… I had to go hospital."
And finally, the pasta thing…
Ranking Pasta By Shape
In Nigel's opinion, "pasta bangs."
When we asked for his preferred choice of pasta shape, he went on to rank his favourites in order of tastiness. His official ranking is as follows, from best to worst:
1st – Linguine/tagliatelle – "Linguine and pesto. It slaps."
2nd – The twirly pasta, with no specific comment as to why.
3rd – The curly ones & the thicker macaroni – "I like them I can't lie."
4th – Penne – "I couldn't eat that consistently… like it just gets dry."
5th – The ones like butterflies (farfalle) – "I feel like they're just doing too much."
"As long as it's pasta I'm not fussy about it. Some good sauce, some flavoured meat. I like tomato sauce. And obviously chicken, obviously."
Quickfire Nigel
What's your most used emoji?
The laughing emoji, me and my boys are always clowning.
Who is your celebrity crush?
I don't have any, that's not my type of thing.
What's your biggest fear?
I'm not really scared of anything. But there's one thing that irritates me, when people put like a balloon in front of your face. Something that might pop. But I'm not scared of anything, no.
Your Nando's order?
So I do love chicken, but Nando's is just like… my thing is they overhype it. Yeah, it's good chicken but it's not all that. I get medium quarter chicken. I don't eat the fries; I don't like them. Rice. I like the rice. I also like garlic bread.
Web Development Services
Are you in need of a bespoke website built for your brand? Our team of talented developers can code something extraordinary for your business.
Or if you're just craving some motivation for the gym, give us a call and ask for Nigel… after two hours of motivational talk you'll be raring to go.