28/05/2020
Starting a new job can be a daunting process. You have new things to learn, different processes to get used to and a lot of questions to ask, not to mention learning everyone's names (which, you never want to get wrong during your first month!).
Now, can you imagine doing that whilst the vast majority of the UK has been working from home due to a national lockdown (including all of us at Revive.Digital)?
That's exactly what our new Head of Digital Marketing has done recently. So, we thought we would be nosey and ask her some questions so you (and we) can get to know her better.
Everyone, meet Rosie.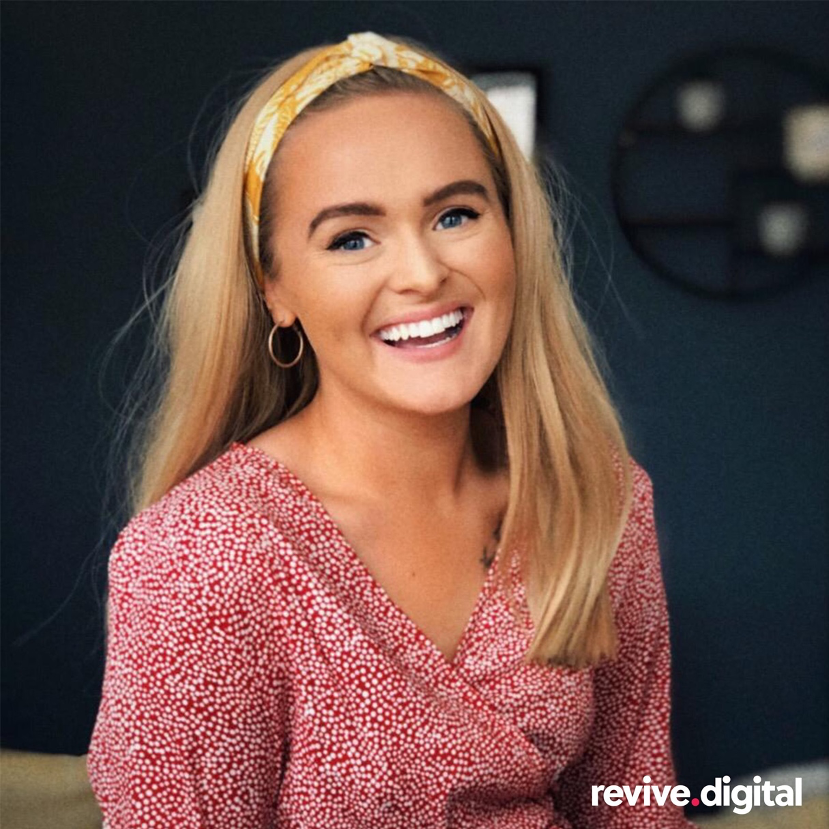 What Has Your Career Looked Like So Far?
It's been wild. As a child, I went to performing arts school, so I was familiar and had been involved in Media and PR from a very young age. But oddly, I discovered my love for the digital world as a teenager, working as a Saturday girl in the local hairdressers: dabbling with their social media and paid search accounts 'for fun'. Wanting to take this further, I joined a web design agency, and studied (hard) alongside working full time: executing and strategising social media, paid search, copywriting, design, and SEO.
Fast forward many indefatigable years (and a failed ski season), I delved into the B2C sphere – building, implementing and managing a digital agency within an award-winning outsourced contact centre delivering digital solutions for (cue name drop) clients such as Fortnum and Mason, UGG Australia, McDonald's, New Look, Jimmy Choo, Barratt Developments, Clarins, Canon, The Times, and Purplebricks.
In recent years, I have been working in the tech industry, alongside some of the greatest minds in technology (including the first person to ever hack Alexa, ethically, of course), and spent the last 18 months rebranding a global cyber security (infosec) company.
Tell Us a Random Fact About Yourself?
After being made redundant in 2012, I thought I'd tick something off the 'bucket list' and attempt a ski season… turned out I wasn't as good at skiing as I thought I was. I was skiing from Italy into France when I fell (twice) and tore the cartilage in my knee – which resulted in me being carted down the mountain in a blood wagon (it was much like scene 13 in ET).
Sad to say (although it probably goes without saying) that my ski season didn't last long. But at least I tried, and I got to meet some wonderful people along the way; people who would cart me up the mountain to the pub in an office chair (they didn't have wheelchairs in La Rosière), most of which I am still friends with 8 years later…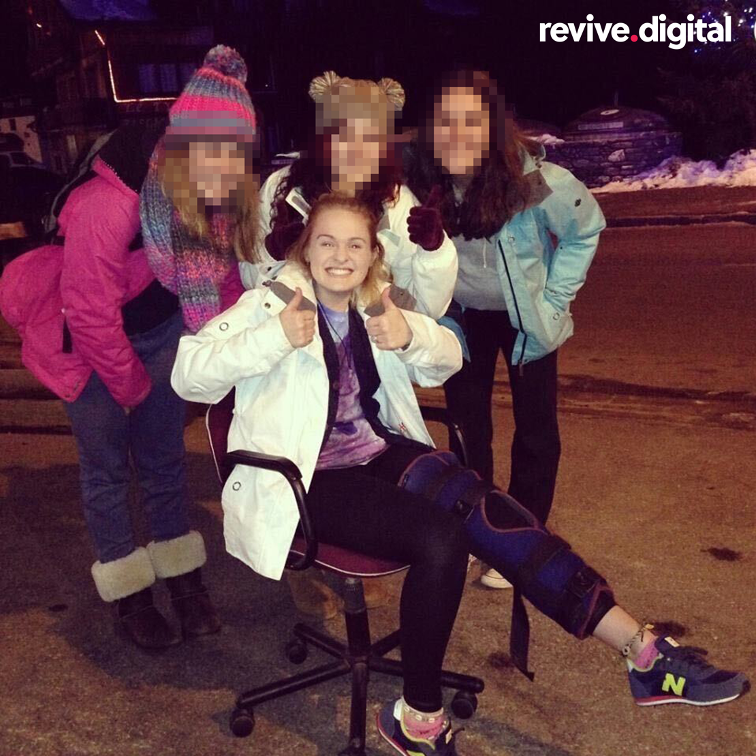 What Excites You About Joining the Team?
I have followed Revive.Digital's journey for several years – meaning that I was already very invested with the business, and the people behind it. 
So, when the opportunity arose to join – I grabbed it with both hands! Why? It's rare to find a company that is so well established, but has the feel and the atmosphere of the start-up. It's clear that everyone at Revive is extremely skilled and passionate about what they do and that's evident in the work they produce for their clients.
The moment I walked into the office for the first time I immediately felt like I'd clicked my heels together, and I was home. Oh, and someone might have mentioned pizza Fridays…
What Was it Like Joining During the Lockdown?
I had always worried that I lacked interesting stories to tell my future grandkids (or grandcats) so I guess this gives me something interesting to talk about for many years, right? In all seriousness, it's been… weird, but nowhere near as weird as I had imagined, the team have all been so welcoming – especially considering that I've only met 3 of them in 'real life'.
I worried that I would miss out on getting to know the team personally: bonding over Netflix binges whilst making a cuppa, chatting about 'stuff' over desks, and getting in on the 'office jokes'. But someone wise said to me before I joined 'don't worry, if the office has banter, it will come across virtually', and that couldn't have been more true.
It's surprising how quickly the office atmosphere has adapted, meaning that we're still able to have those conversations and enjoy the virtual office banter – beginning and ending most days laughing at something someone has said, which is always a great morale booster. Although, I really am looking forward to the day I can meet my colleagues, and our clients in the real world to add a whole new dimension (excuse the pun).
We're Big on Pets Here – Do You Have Any?
I do, a 15 year old rescue tortoise called Terry – who's actually called Neville (long story). Fun fact: Every animal we rescue, we name after a musician we love – our tortoise was named after members of 'The Specials'. Although Terry (Neville) is not as cuddly as some other the other Revive animals – in fact our cuddles usually always end with him trying to take a finger off, I've convinced myself it's a sign of love though.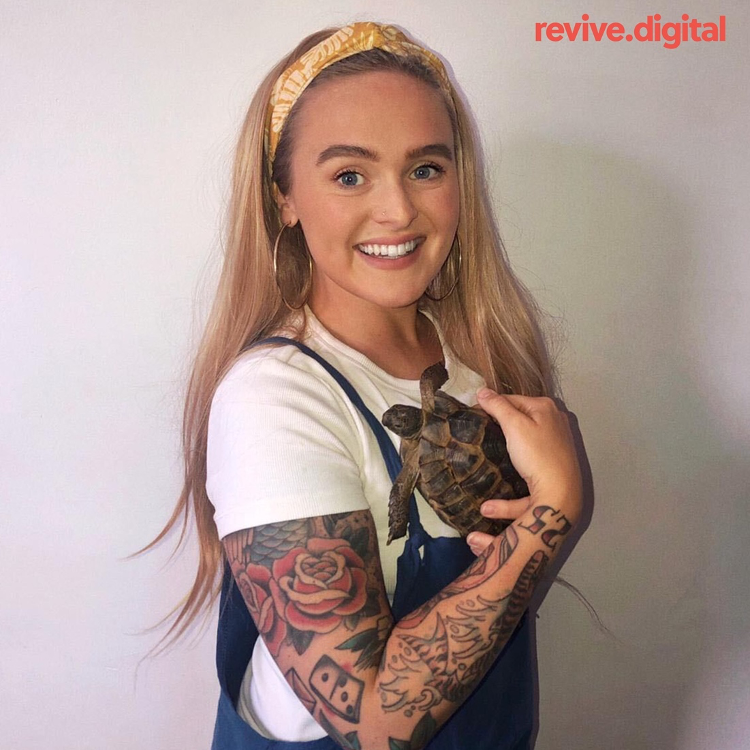 And, there you go.
You can see why we're excited to have Rosie join us at Revive.Digital, and we're looking forward to achieving even greater things for our clients. With her experience, she will be a great addition to our team.
Welcome aboard!