18/01/2022
Let's say you're in business. At some point you'll have considered rebranding.
It comes up for all sorts of reasons; some valid, some risky, some ego-based. Sometimes it's not a rebrand you need at all. So when do you really need a rebranding strategy? And when do you need a different strategic approach to your business?
In this article:
When is it time to rebrand?

The right reasons for a rebranding strategy

More reasons you might need a rebranding strategy

Reasons When You Don't Need a Rebranding Strategy

Final Thoughts
When is it Time to Rebrand?
In the late 1890s Burberry was iconic. Its famous check pattern and trenchcoat had been the chosen garb of country aristocrats, and a symbol of English style.
But 100 years later Burberry was the symbol of 'chav'.
It was gang wear. It was the football hooligan's uniform. It adorned everything from prams to dog baskets.
Then in 2002 the infamous tabloid pictures of actress Daniella Westbrook and daughter decked head to toe in Burberry signalled how bad things had got.
The Guardian newspaper wrote:
"But, there is one image in the history of Burberry that sticks in the mind… a picture of the actress Daniella Westbrook clad top to toe in Burberry check: the hat, the skirt, the scarf, her baby dressed up to match, as if she had gorged herself upon it, rolled about in it like a pig in muck."
Burberry needed a rebrand.
Creative Director Christopher Bailey was brought in and alongside CEO Angela Ahrendts the two flipped Burberry's fortunes, rebranding, repositioning and revitalising the brand.
In the early 2000s Burberry's selling of its licenses was out of control. So one of the first steps Bailey and Ahrendts took was to bring the check back in house, buying back those licences and getting the brand control back. They also put Burberry at the forefront of the digital revolution of the time.
They had checked the off-brand use of that famous check.
Burberry was to be an exclusive brand once again.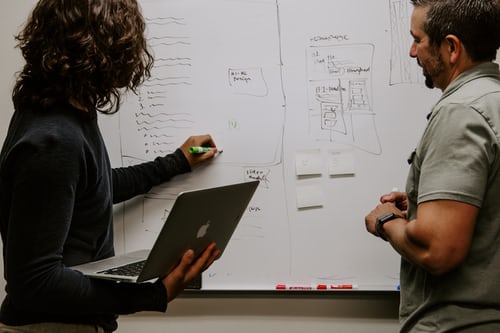 The Right Reasons for a Rebranding Strategy
Burberry's action in its rebranding was total (and it has since had another refresh). It also shows one very important thing:
when you rebrand fully, it's a strategic decision…
… not just a matter of a new logo design and choosing a fresh colour palette.
Burberry took back control of its brand, putting itself in a position to decide where it was used and who by.
Once that new foundation was built, Burberry could regain its affinity with its core audience.
But did Burberry really need to rebrand itself?
It was after all making sales, albeit not in an area that the founder Thomas Burberry planned for when he started back in 1856.
In returning Burberry to its original mission vision Bailey and Ahrendts delivered 27% growth by 2011. Burberry was successfully rebranded.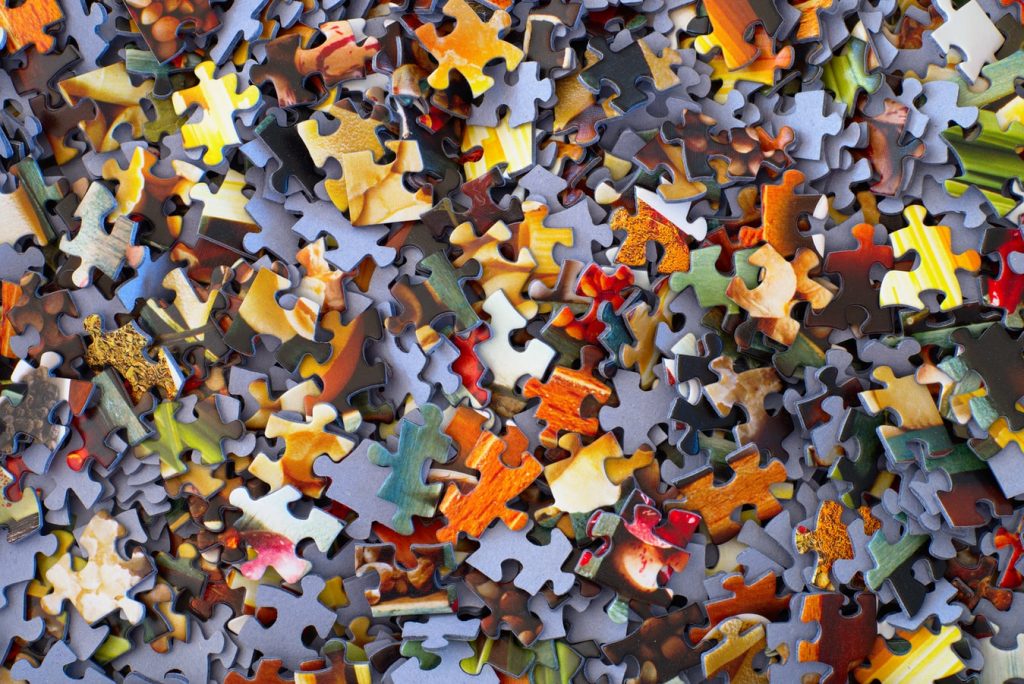 More Reasons You Might Need a Rebranding Strategy
Your Start-Up Needs a Start Over
Like characters in a soap opera most new businesses are not fully developed. Bosses are busy trying to find customers, so don't have the time to think in-depth about branding.
But as a business develops it's likely that the branding will need to develop too.
The site your friend designed to help you get off the ground may no longer represent the place your business is today.
It's also likely that your business's branding efforts were done on the hop. As you advertised you sent the logo to an agency, or had to quickly knock something together to take advantage of a one time discount on some digital ad space.
If your branding is erratic. It needs organising.
Two or three years down the line you'll probably find your audience has changed (or two or three years down the line you'll probably find your audience… it's often hard to dedicate the proper time in the early days to finding your perfect customers).
Uh-oh. Your current brand personality doesn't represent your customer experience or your audience's wants and needs as well as it could. Or perhaps your business has a new target audience altogether.
If you've found your customer demographics have changed considerably you might need to rethink your current branding. Likewise if you've found a bigger demographic you might want a brand that meets the customer where they are.
Technology can change the landscape for any business. For example a business once offering traditional delivery times might instead offer same-day delivery thanks to advances in logistics tech. Here a branding shift might be needed to show the business as edgy and of the moment, particularly in relation to its competitors. The rise of social media forced many companies to rethink how they appeared to a whole new audience.
Others reasons include:
A new product
A change in company values
An acquisition
New territory
If you've created a new product that's core to your business you may need to rebrand to bring your current branding in line with the new core product. A business expanding into a new country or territory could be another reason for a full rebrand as could a business merger or acquisition which might need to bring multiple brands under one umbrella.
When You Don't Need a Rebranding Strategy
A total rebrand comes with risks, the main one being that you alienate your best audience.
And as a full rebrand is a strategic process as well as a creative one there are times when it might not be the right solution:
Dated – a dated brand likely won't need a full brand overhaul. It's common for businesses to make tweaks over the years
Boredom – it's an easy trap to fall into but changing what ain't broke is risky. New isn't necessarily better
Crisis – reacting to a crisis or covering a problem often won't be solved with a rebrand
A rebranding strategy won't increase flagging sales unless it's part of a bigger strategic overhaul either. Look deeper into your business.
A Branding Refresh
If your brand is feeling a little dated then opt for a refresh, rather than a complete strategic overhaul. As well as being easier (not that that should ever be an excuse for not doing something important) a partial rebrand means you can target the specific areas of the business's branding that need the overhaul.
Colours, packaging and other key brand elements can all be tweaked without the higher risk of alienating your existing customer base.
Think about how many times the Google logo has been tweaked over the years… not including the Google Doodles or the new dynamic search logos it's at least 12 times.
So, What are the Risks of Rebranding?
For a successful rebrand it's important to understand the full scope of what you're doing before you start. Even the biggest brands in the world are not immune to the risks of changes not hitting their mark.
A brand might lose customers who have come to rely and trust on the association of the old branding.
Missing the mark is probably one of the biggest reasons for failure when a brand makes changes to its normal position.
Just ask Coca-Cola… whose 1985 rebrand lasted just three months. But the company still turned the world's most well-known brand failure to it's advantage decades later.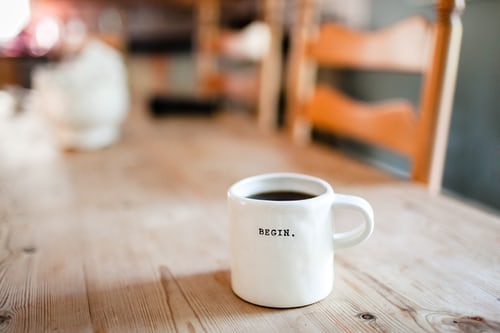 Final Thoughts
It takes time to build a brand. You might be working not only with customers, but suppliers and other partners who have come to rely on your reputation. Changing visual elements alongside a poorly thought out strategy can mean almost building your brand from scratch.
Developing a rebranding strategy means planning a wide-reaching branding overhaul. It considers your existing and potential clients. It might mean refining or redefining your brand story. And think if the reasons you are changing your brand can be addressed through other means.
Short term changes can have long term effects.
We say this because at Revive.Digital we're upfront about these things. If you're thinking about a rebrand you need an agency that can see your business for what it needs long term. You don't want an ego-booster who wants your business's 'rebrand' on their CV.
It might be creative and exciting. It might also hurt your business.
Have a chat with us. It won't hurt.
Do you need a strategy to help with your rebrand?