04/01/2019
If you have followed Revive Digital for some time now, then you'll know that we are experts in our field! And, a significant area that we specialise in for our clients is search engine marketing. We love what we do and have decided to create this search engine marketing guide to help you understand the rationale, processes and benefits of including SEM as part of your broader marketing activities.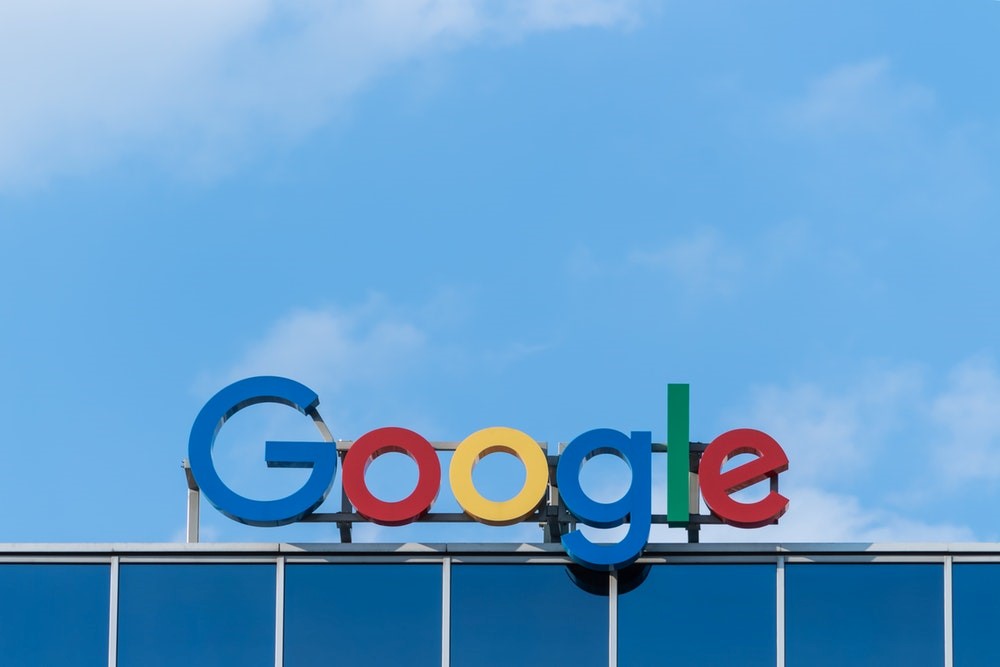 How Will This Search Engine Marketing Guide Help Me?
Good question! But, we are experts and can guarantee that by the time you have finished reading this you will know why Search Engine Marketing is so important to you and your business. Promise! By the time you have finished this guide, you will know how to –
• How to understand your business's audience
• How to conduct keyword and key phrase analysis
• How to measure the success of your SEM campaign
This guide contains the key resources that you will need to become a Search Engine Marketing guru. Use the navigation below to skip to the parts that interest you the most. But, if you want to learn the full package then we recommend that you read this full post.
1. The History of Search Engines
2. Identifying and Defining Your SEM Goals
3. Who is Your Target Audience?
4. Conducting Keyword Research and Analysis
5. The Most Important Elements of a Pay-Per-Click Campaign
6. The Composition of Search Engine Optimisation
7. Google Places for Business
8. Converting Your Visitors into Customers (Conversion Rate Optimisation)
9. Measuring the Success and Return on Investment
10. Search Engine Marketing Rounded Up
Pen and paper ready? Let's go!
1. The History of Search Engines
Today, search engines are smarter than ever—they use machine learning and artificial intelligence to help process and rank information, and can understand natural human speech. But the internet wasn't always so easy to navigate! There was a place in time when you had to know the exact wording of a website's title to find it. Search results were riddled with spam. Getting new content indexed by the search engines could take weeks to complete. Search engines certainly have changed! To kick-start this blog we are going to give you a brief history lesson in the evolution of search engines.
The major search engines of today started in the 1990s with the Yahoo Directory starting in 1994, LookSmart in 1995, Alta Vista in 1995, Ask Jeeves in 1997 and the gamechanger Google launching in 1998. Google was invented by computer scientists Larry Page and Sergey Brin. The site was named after a googol — the name for the number 1 followed by 100 zeros — found in the book "Mathematics and the Imagination" by Edward Kasner and James Newman. To the site's founders, the name represents the immense amount of information that a search engine has to crawl through.
Businesses then quickly realised the economic benefit of having a top ranked site and began to develop ways to improve their site ranking to try and improve site traffic. Very quickly search engine marketing became an industry worth multi-millions. Methods of seeding websites quickly developed with many businesses striving purely to increase site traffic with the belief that more site traffic equals more sales; whereas search engines aim to provide the most relevant sites to a user's search. Effective search engine optimisation is improving site traffic for relevant searches only thus ensuring conversion rates are high and bounce rates are low. This will improve sales and keep search engines happy. In the early days, SEO companies had huge success by having keywords in the URLs, page titles, and meta tags with the search engines believing the indicators would return correctly seeded results.
Search engine algorithms progressed, and keyword densities and inbound traffic became important. The idea was that a site with repeating keywords would return a more relevant search result. As this method became abused, the search engine algorithms evolved and became extremely sophisticated. Search engines now use over so many factors to determine a website's page ranking.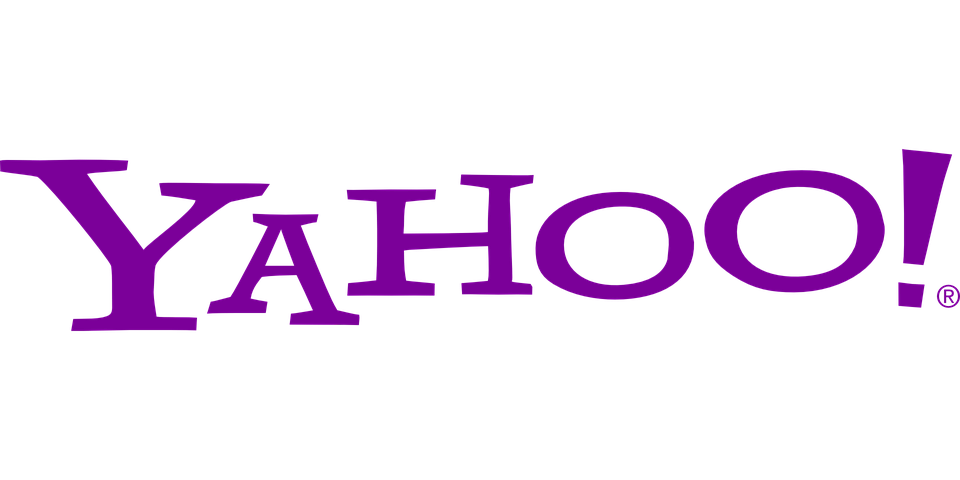 2. Identifying and Defining Your SEM Goals
Search engine marketing is now an area where companies spend huge amounts of money to increase their online appearance. It is critical that you include search engine marketing as part of your overall strategy as when done correctly can have a great level of return on investment. Perhaps you are an established business with a great website and you want to increase your site's ranking or you're a new business and need a website. Make sure that you identify and define your SEM goals.
3. Who is Your Target Audience?
They say that "if you build it, they will come".
However, all great search engine marketing campaigns start with knowing how to find your target audience. After all, how can you begin creating the magic before you know who your audience is?
A good search engine marketing campaign can take a lot of time, and you can afford to waste time with content that is laser-focused towards the right people. You need to find out who your people are and that's exactly what this section of the blog will cover.
How to Understand Your Target Audience
In order to start understanding your target audience, you should start by asking yourself some simple but important questions. These can include:
What problems do my brand's products and service solve? If you have worked with your business for any space of time, then you should have a good understanding of why your products or services exist. Your content should relate to that purpose. This means you should resist the urge to share cute cat pictures on #Caturday or irrelevant memes that you find funny. In other words, if it's not connected to your business's core mission, then it doesn't belong in your search engine marketing strategy.
Who is our current target audience? If you are unsure who buys your products or services, then there will be somebody within your organisation that does. Ask your bosses or sales team for this information as it's a crucial component of your strategy. For example, your customer base might be broad and therefore you need to segment them based on location or budget.
Who's the competition? It is more than likely that you know who your direct competitors are. However, some simple research on social media can also reveal new start-ups that you weren't aware of. You can also use Google by searching with a few keywords related to your business. See what comes up and have a look at their "About" pages. This a great way of developing an idea of who your competition is.
What do consumers gain from choosing us over our competitors? What features does your business offer that none of your competitors does? Are there improvements that you make to do some better that no one else does? Once you have asked yourself them questions, you will have a better understanding of why you content exists, who's going to engage with it, what your competition is doing and why your audience should choose your content instead of your competitors.
Here are 10 Tactics to Help You Find Your Target Audience
Here are some tactics that you can use to find your target audience and keep your understanding sharp:
• Conduct regular user surveys.
• Use Google Analytics.
• Find your target audience on Facebook.
• Find your target audience on Twitter.
• Monitor your social media activities.
• Ask for audience feedback.
• Talk to your social media followers.
• Use social media listening tools.
• Analyse customer data.
• Monitor your content.
4. Conducting Keyword Research and Analysis
We are sure that there's no need to waste time persuading you that keyword research is one of the highest return SEM and SEO activities that is essential for your marketing success. There is also no shortage of articles online that can give you detailed instructions outlining how to perform keyword research. We are not here to tell you that they are all wrong, its just a simple fact that there is no universal way of approaching keyword research. It will largely depend on the following things:
• Your website (authority, number of pages, quality of content, etc)
• Your primary goals and objectives (branding, exposure, traffic, leads, sales)
• Your budget, resources and deadlines.
• Your industry and the competitive landscape.
This is one of the main reasons why you may struggle to find an article online that is 100% related to your business. So, we are going to are going to take a different approach and give you a keyword research guideline that can be easily adapted to whatever your business's objectives and resources are.
Begin with Seed Keywords
The foundation of your keyword research and analysis all begins with seed keywords. They define your business's niche and helps you identify your direct competitors. If you already have an existing product or service that you want to promote online, then brainstorming and coming up with seed keywords is as simple and easy as describing the product or service with your own words.
For example, if you are launching an e-commerce store that sells MacBook Pro accessories then the seed keywords that you would first come up with would be something along the lines of:
• MacBook Pro accessories
• Accessories for a MacBook Pro
• Best MacBook Pro accessories
• Apple MacBook Pro accessories
• Apple Laptop accessories
Generate Keyword Ideas
So, you have brainstormed your seed keywords and figured out which ones are most relevant to your business. But, that's just the beginning of keyword research. The next part of the process is to generate a comprehensive list of relevant keywords and there are a few good ways you can do this.
Identify the keywords that you already rank for. If You have a website that's been online for quite some time, then you should be ranking for a few hundred keywords and knowing what they are is a good place to start your keyword research. A good place to find this information is a generating a report called Search Analytics in Google Search Console. This will show your average position for each of the keywords you already rank for and how many clicks and impressions they bring you. The only downside of this report is that it doesn't show the monthly search volume.
Find out what keywords your direct competitors are ranking for. One of the great things about identifying your competitor's keywords is that they have already done half of the job for you. You can look at the keywords that they rank for and choose the best ones for your business.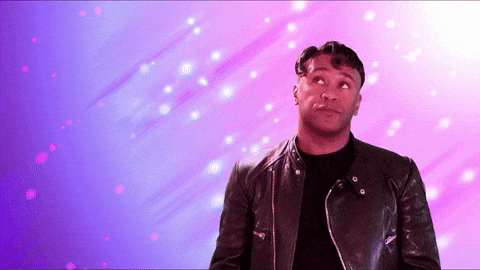 Understanding the Various Keyword Metrics
While going through the keyword research and analysis process you will find yourself looking through 1000's of keyword ideas and trying to decide which ones are worthy of being shortlisted. And, there a few different keyword metrics to help you can that decision.
Search volume. This metric shows you the overall volume and search demand of any given keyword. When looking at this metric, always take into consideration the nature of the search volume. For example, "Valentine's Day presents" will typically spike around January whilst having next to nothing search volume for the remainder of the year. To check the search volume trend of a keyword you can use Google Trends.
Keyword difficulty. The best way to measure the ranking difficulty of a keyword is to manually analyse the search results. But this is something that you cannot do at scale for 1000's of keywords at the same time.
Clicks. The clicks metric is totally invaluable in finding out the search queries with huge search demand but poor traffic.
Traffic potential. Search volume and licks are valuable metrics to understand the popularity and traffic of a single keyword. But that keyword may have a load of related searches, all of which can be targeted with a single page on your website. When people search for things, they can search in different ways using different words. So, an individual page on your website has the potential to rank for hundreds of related keywords.
Cost per click. One of the most important things we can tell you about cost per click is that it is a lot more erratic than Search volume. While search demand for a keyword fluctuates on a monthly basis, its cost per click can change at any given minute. Therefore, the cost per click values that you see in third‐party keyword research tools are nothing but a snippet of a certain timeframe. If you want to get the actual data, you need to use Google Ads.
Prioritise keywords. Prioritising your keywords is something you can do while going through the keyword research and analysis process. When you are generating keyword ideas and analysing them, you should be considering the following things:
• What is the estimated traffic potential of this keyword or keyword group?
• How tough is the competition and what would it take to rank for it?
• How many resources should be invested in building a competitive page and promoting it well?
• What's the return on investment of that traffic? Does it only bring brand awareness or actually convert into leads and ultimately sales?
5. The Most Important Elements of a Pay-Per-Click Campaign
Pay-per-click is similar to search engine optimisation because they both involve search terms. The main difference between the two is that a pay-per-click campaign can instantly guarantee your webpage to reach the top of the search engine results but at a price.
With SEO campaigns, it takes a considerable amount of time for your content to reach the top of search engine rankings due to the number of factors involved. SEO is not just about keywords anymore; it is about the quality and relevance of content which relates to the search terms. Therefore, the higher the standard of the content, the greater the chances of reaching the top of the search engine results pages. The SEO method of getting to the top can be somewhat time-consuming, but a pay-per-click campaign is a solution that can generate results quicker.
Begin with Keywords. When creating your Ad Groups, it's essential to have focused Keywords. By grouping similar keywords together, you'll set yourself up for very relevant ads, which helps you achieve a high-quality score. Sticking with a maximum of 15 keywords will help your Ad Groups perform at their peak level. Then if you build your Ad Groups from these lists, your campaigns will be a lot more focused, from top to bottom as well. Keyword match types are variations of your keywords that can help you to improve your campaign's performance even further. The 4 different match types available are:
• Exact Match
• Keyphrase Match
• Broad Match
• Modified Broad Match
Don't forget the importance of quality score. Quality score is where your attention should be when reviewing and optimising your pay-per-click campaigns. Your Quality Score is a measure of how relevant your Ads are to your Keywords and Landing Pages, and Google breaks them down into three main factors:
Expected Click Through Rate
• How many clicks Google is projecting for your keywords?
The Ad's Relevancy
• How relevant are your ads to your keywords/landing page?
• Does your ad include your keyword?
• Do your keyword appear in your ad and your landing page?
Landing Page Experience
• How relevant is your landing page to the keywords and ad group?
• Is there a good keyword density?
• Is there a clear conversion point?
• Is the content unique?
Create compelling landing pages for conversions. To achieve this, you have to create robust and persuasive content for your PPC landing page that is keyword optimised and relevant to your campaign. Your content should show the real value the user will get, and incorporate your keywords, so Google knows it's a logical next step from your Ad.
Be aware of your limitations. To put it simple, you really do not have a lot of space to work with on Google Ads.
You are limited to the following:
• 70 characters of ad text. (35 per line including spaces)
• 25 characters for the headline.
• 35 characters for the Display URL.
And, your thought 140 characters on Twitter was limited? That's why the majority of your PPC efforts will likely be spent creating remarkable, compelling ads, with 35 characters per line.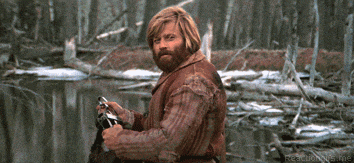 6. The Composition of Search Engine Optimisation
First of all, it is important to understand just what SEO is and why it is an essential part of your search engine marketing activity. Put simply, SEO is an umbrella term for all the different techniques you can use to increase the visibility of your website and its content on search engine results pages which is also known in short as SERP's.
The different techniques that you can use behind the curtain of your website (this is known as on-page SEO) to the promotion you can run on social media to drive users to the website (this is known as off-page) can greatly affect your overall SEO results.
So Why Do I Need SEO?
Good question! And, one we can answer very easily. By building a strong architecture on your website that provides seamless navigation for users will help the search engines index your website quickly and rank your content according to the quality of it. Think about how much traffic to your website comes from a Google search and we can guarantee that the number is considerably high. That exactly the reason why you need SEO.
What Are These Search Engines Actually Looking For?
Another good question! But, with this one we are going to need a little bit more of this webpage to explain it.
• The Quality of Your Content
Do you regularly create and publish high quality and help articles? Ask yourself if you are writing for real people or just the search engine itself. The answer must be for real people! Google look at longer form content that understands a user's intention instead of using just keywords based on popular search queries. In short, start focusing a lot more of user experience and stop worrying about the keywords.
• The Content's Relevance
Search engines try to provide users with the most relevant search results to their query. Whether it's a simple question like "digital marketing agency in Essex" or a more complicated one like "who is the digital marketing agency in UK with the best team ever". Google will provide users with results and if your content is relevant and SEO optimised then you will rank for that search. Oh, and by the way the answer to that second query is Revive Digital.
How search engines generate and provide these search results is all down to their own internal algorithms which will be something that's most probably never going to be determined. But, one of the things that we can be certain on that will influence search results is that they are all based around the relevance of the content.
• User Experience (UX)
Have the best possible user experience can vastly complement good SEO. To provide an enjoyable experience for your website visitors you need an easily navigable and clearly searchable website that contains quality content with relevant internal linking. Basically, the stuff that will keep your visitors on the site for longer.
• Internal Linking
Internal linking is the practice of pushing traffic around a website and by doing so means you can keep your visitors for longer. Internal linking is a SEO fundamental and here the advantages –
It helps the search engines crawl and index your website. The little robots that Google sends out to find out about new information on your website will have a better understanding of how useful your content is and if you have more internal link then they will crawl them too.
It gives your audience more reading options. As long as the page is related to the content that the user is reading and there is the clear use of an anchor text then this will help reduce your bounce rates.
It will help with improving your rankings for specific keywords. A lack of internal linking can significantly affect a webpage's ability to be crawled and even ranked by the search engines.
• Title Tags and Meta Descriptions
A title tag is a HTML element on a webpage that specifies the title of the content. Title Tags are what's seen in a search engine results page and displays a preview for the page. These are very important for SEO purposes and also social media sharing. Here is an example of how a title tag appears in a search engine results page –

How To Optimise A Title Tag
In the past, the title tag has consistently been one of the single most important on-page factors for search engine optimisation. Before search engine algorithms increased their complexity, the title tag was an easy way to try and crawl and index the topic and relevancy of a webpage. As search engines advanced, their algorithms started to include additional factors such as link data, social media interaction and traffic/performance metrics. The title tag, however, still holds great importance for on-page optimisation.
The element of a title tag needs to be as accurate as possible and truly represent the content that is on a specific webpage. It is a very important factor for user experience and search engine optimisation. In other words, make it as relevant as possible.
At the end of all your SEO research, you'll be left with hundreds, if not more, keywords. And, no, you shouldn't use all of them. Instead, analyse your results and see which ones will give you the best ROI (Return on Investment). Especially when you are paying for advertising based off keywords (like CPA or CPC ads), you need to make sure that you aren't throwing your money down the drain. Before you choose which keywords to advertise on, check out the competition. Is it too competitive to risk? Is it not competitive enough to get results? The return on investment of every keyword needs to be considered to create effective content marketing. Great ranks for keywords that generate no money are pointless. Every keyword you advertise on needs to be targeted for high traffic, tough but not impossible competition, and conversions.
Once you have done your SEO research, you, of course, need to use it. And there are so many ways to use it! Among some of the most effective, such as CPC ads, you can also create content and web pages specific to keywords and keyword groups. Creating a blog or crafting FAQ pages are fantastic ways to incorporate smart SEO naturally into your website.
7. Google Places for Business
Google Places is a local listing that you do not want to miss out on. Have a good Google Places listing is a brilliant way to position your business as a leader in your industry niche in a particular geographic location. While Google Places may be more popular with certain industries, every business can reap the rewards by connecting with their local communities. You may think that it is going to be tough trying to compete with other companies in a small area which is particularly true. But you have a much better chance of connecting with local users than if you just focus on Google's national search engine.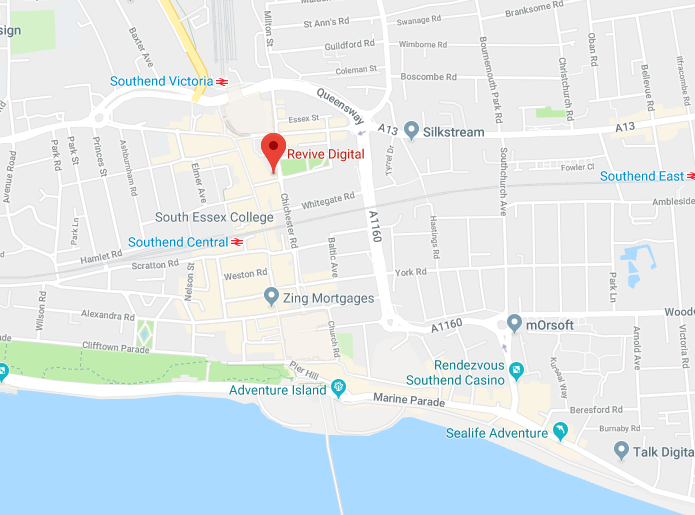 8. Converting Your Visitors into Customers (Conversion Rate Optimisation)
What is Conversion Rate Optimisation?
Conversion rate optimisation it is how you optimise your website to better convert visitors into paying customers. Luckily, there are some relatively simple things you can do to increase conversion rates without the help of an in-house marketing team. Here are our six simple but effective tactics you can use to improve your website conversion rates.
Create Calls-to-Action
A Call-to-Action is a word or phrase that prompts the visitor to take an action, and you encounter these constantly when you are online. Highly visible images, buttons, and text links saying things like "To Learn More," or "Add to Cart" all vie for your attention when navigating through a website. But how do you create a call to action that gets the results you want? You should consider the following:
• Define your website/business goals. What do you want the visitor to do on your website? Subscribe to your monthly emails? Follow you on a specific social media channel? Once you have nailed down your goals, create a separate call-to-action for each one.
• Determine your target audience. Why do you think they are visiting the website? What might their goals be? For further information on your website visitors and the actions, they take while on your website, set up Google Analytics to gather key audience insights.
• Create the compelling phrase for your call to action. Look at what your successful competitors are doing on their websites. Be creative—you will find that using the standard "Buy Now" or "Click Here" doesn't always generate the best results.
• Craft a highly visible call to action. Once you have decided on messaging, make it stand out so that visitors can't miss it (but in a balanced way that isn't an assault on the eyes). Whether it is a button, text link, or image, use eye-catching colours and place it conspicuously on your website.
Start a Blog and Regularly Update It
It is no secret that blog posts are a great way to bring traffic to your website. Often you will find that your blog posts bring in more traffic than any other page on your site.
Capitalise on the effectiveness of your blogging efforts by including text link call to actions within your post content as well as a button or image call-to-action in the sidebar.
Create Focused Landing Pages
So, you've created a great call to action, and people start clicking on it. Where do they go? They go to your landing page. In general, landing pages should be hyper-focused on getting your visitors to take that next step. Here are some tips for creating landing pages that convert:
• Create a dedicated landing page for each marketing campaign you implement. Not only does that help keep visitors hyper-focused on your offer, but it also helps with analytics.
• Remove navigation and other website elements (like those found in a sidebar) to eliminate opportunities for the visitor to click away from the action you want them to take.
• Pay careful attention to your website copy and images. Provide just enough information to reinforce the offer and prompt the visitor to act—nothing more. One image is usually sufficient.
Troubleshooting Home Page Conversion Issues
If you are experiencing low traffic to your homepage, make sure the necessary search engine optimisation has been done so search engines can properly crawl and index the page. If your call to action isn't getting much attention, try a different placement or modify it with updated copy or design. Perform some A/B style testing to see what resonates best with your target audience.
Add a Video to Your Homepage or a Product Page
Data across the web shows that companies see a significant uptick in conversions with the use of a product, explainer, whiteboard, testimonial, and other types of videos. Think about creating a video to highlight your products, services, before/afters, or testimonials from happy customers. It is the closest thing your audience will get to your product or service without experiencing it personally.
Refresh Pages That Have Old Content
Start with under-performing pages and consider reworking the text. Here are some tips to write killer website copy that's optimised for search engines. You might also want to update your images if it has been a couple of years since you published them.
9. Measuring the Success and Return on Investment
One of the most successful and challenging things about search engine marketing is that the impact of your efforts is measurable. While critical to your initiative, the measurement of real return on investment (ROI) is a complex exercise since the results manifest themselves across multiple channels. What further compounds the complexity of measuring these results is that often a website that is being marketed and the actual booking engine where the transaction is closed may be on different servers. In this part of the blog, we explain the challenges of measuring search engine marketing results and some solutions for accurately tracking your investment returns.
Getting the most from your investment in search engine marketing is difficult unless you have comprehensive data that lets you measure the actual performance. Keyword impressions, average position, keyword click-through rate, and other metrics from search engines such as Google and Bing provide valuable insight into success. However, they provide only one piece of the puzzle. To accurately measure performance, you need to understand how people respond after they search. This includes gaining insight into:
• The number of visits an advert drove.
• How many visitors clicked through.
• How many visitors converted into customers.
• Which items those visitors viewed and purchased.
• The number of times those visitors returned to the website.
• The lifetime value of each visitor.
• Landing page bounce rates, or how many visitors left the website after viewing just the landing page.
10. Search Engine Marketing Rounded Up
Search engine marketing is a combination of techniques and marketing methods that aim to make a website dominate the search engine results page for a particular set of phrases, questions, and keywords. This is done in two ways: search engine optimisation and with pay-per-click ads).
Search engine marketing is about gaining visibility on search engines when users search for terms that relate to your website/business. For most companies, ranking highly in search results isn't luck – it's a result of substantial effort and great strategy in one or both categories of search marketing.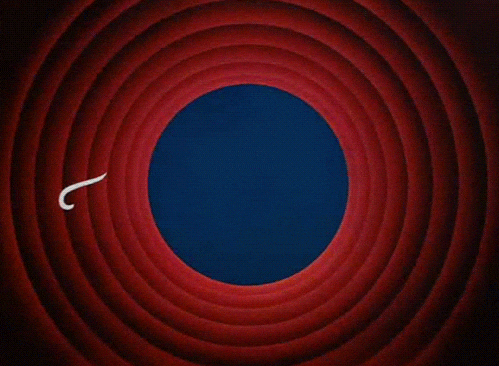 And, there you have it! Our Ultimate Guide to Search Engine Marketing. If you found this blog insightful, then please feel free to share it with your colleagues, friends, family and even your pets (remember, they can speak to Amazon Alexa too!).
If you would like to hear about how search engine marketing can help your brand, then please get in touch with our knowledgeable team. Call us on 01702 619 139 or visit our contact page today!