24/09/2020
New to the world of social media and wondering if TikTok could work for your brand? With over a staggering 800 million monthly active users and an impressive daily view time of 52 minutes per user, TikTok is the fastest growing social media platform of all time.
But, if you think TikTok is just for Millennials and Generation Z, you need to think again. Users of all ages and backgrounds are joining the platform, with influencers, celebrities, and famous household brands now in the mix too.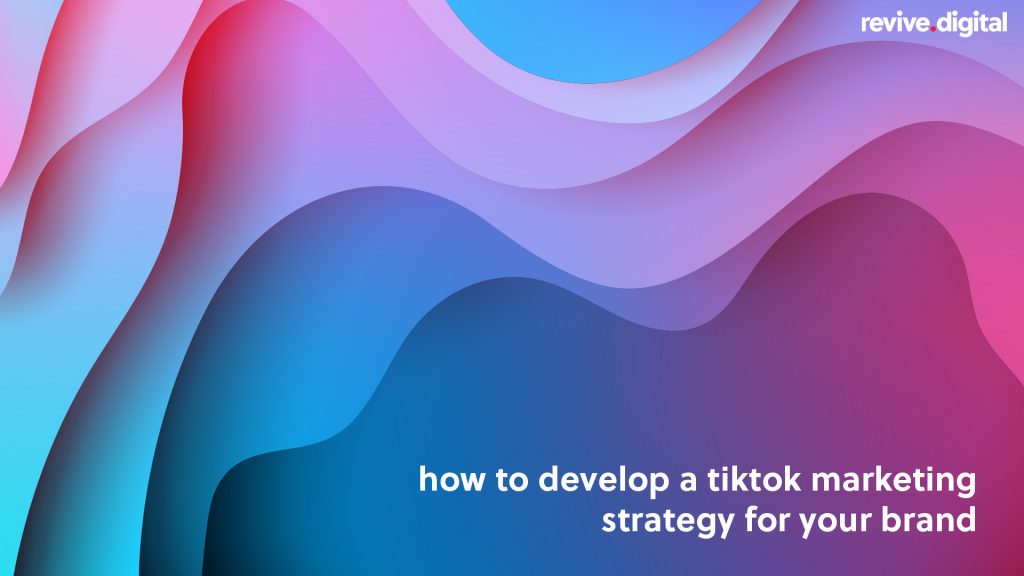 What is TikTok?
TikTok is a video-based social media platform that first found its mass appeal amongst Generation Z and is now known as the home of lip-sync videos, challenges and viral dance trends. You could say that TikTok feels like a revival of Vine that reached its demise back in 2017. In fact, loads of TikTok's most well-known content creators started their careers on Vine.
A Brief History of TikTok
TikTok's parent company, ByteDance, first launched TikTok in China under the name of Douyin before launching the app on an international scale in 2017. Both TikTok and Douyin use the same software, but the networks are operated separately in order to comply with China's online censorship laws.
Towards the end of 2017, ByteDance then purchased Musical.ly, which was a social media platform that allowed content creators to share popular songs, challenges and lip-sync videos. This gave ByteDance a new suite of tools, and essentially a key to the US Millennial and Generation Z markets.
Fast-forward to 2020 and not only has TikTok's popularity sky-rocketed amongst the younger generation but with users of all ages. Celebrities and businesses are now all getting in on the hype and using TikTok to create and share entertaining videos that gain viral traction overnight.
At the start of 2020, TikTok was officially named as the most downloaded mobile app of 2019. And, although TikTok still has its roots in lip-sync challenges and dance trends, there's tons more creative trends emerging all the time on the platform.
Why is TikTok a Valuable Platform?
As we've previously mentioned, TikTok is seeing a period of rapid growth at the moment which means there's a huge audience ready to be tapped into by brands that are willing to invest their time into the platform. In fact, brands that have successfully added TikTok to their social media arsenals have already reaped the rewards in terms of increasing brand awareness and selling more products, with minimal investment.
For example, Gymshark have amassed a following of 2 million followers since posting their first video back in December 2018. This has helped the company position itself as a creative powerhouse specialising in activewear and shifting their reach to global demographic in the process.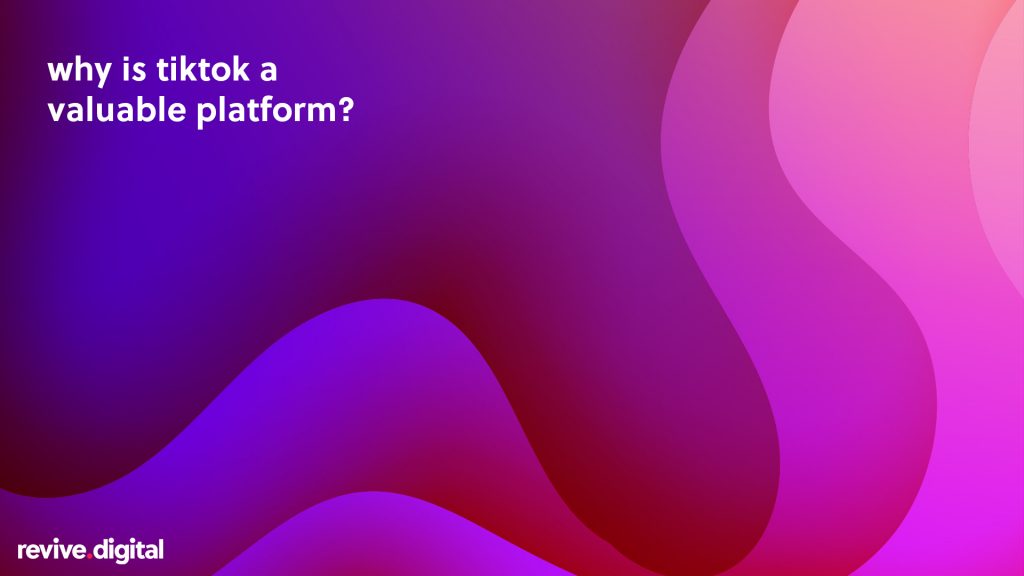 TikTok also has a pretty even playing field when it comes to going viral on the app. Unlike Instagram and particularly YouTube, even accounts that have zero followers can generate millions of views on a single video. This is why content will always be king on TikTok. And, alongside the massive potential for reach and brand awareness, TikTok have recently made it easier to drive traffic from the platform to user's websites by introducing a link in bio (just like Instagram).
So, if you're not convinced that TikTok is right for you and your business, another huge advantage is just how quickly the platform is shifting to meet the needs of advertisers. In fact, advertising on TikTok has already proven to be highly effective for many brands.
For example, Guess haven't even posted 10 videos, but they already have 48,700 followers. How? Through running paid ads and by partnering up with TikTok to run a hashtag challenge called #InMyDenim which ended up going viral. For this challenge alone, their videos and user-generated content amassed over 40 million views.
What Content Performs the Best on TikTok?
Unlike certain social networks like Facebook, TikTok has a massive trend culture. So, this means that even though original creative content can well, the best performing videos are the ones that're replicated by the masses or as part of an existing trend.
TikTok's biggest dance challenges and trends have now become a part of popular culture for the younger generation. And, for musicians and artists, securing a single viral video can be enough to send their music sales to the next level. However, TikTok trends aren't limited to dance challenges, lip-sync videos and trends. There's viral trends for pretty much everything you can think of from pranks, comedy skits, animals, and fitness workouts.
In most cases, the most basic concepts do the best on TikTok. lip sync impersonations and people throwing ping-pong balls into cups and all simple but hugely popular.
If you're not sure where to start when it comes to creating original content, then we recommend taking a look at TikTok's discovery page. Here you'll be able to find a breakdown of popular videos together with all the trending hashtags based on your geographical location.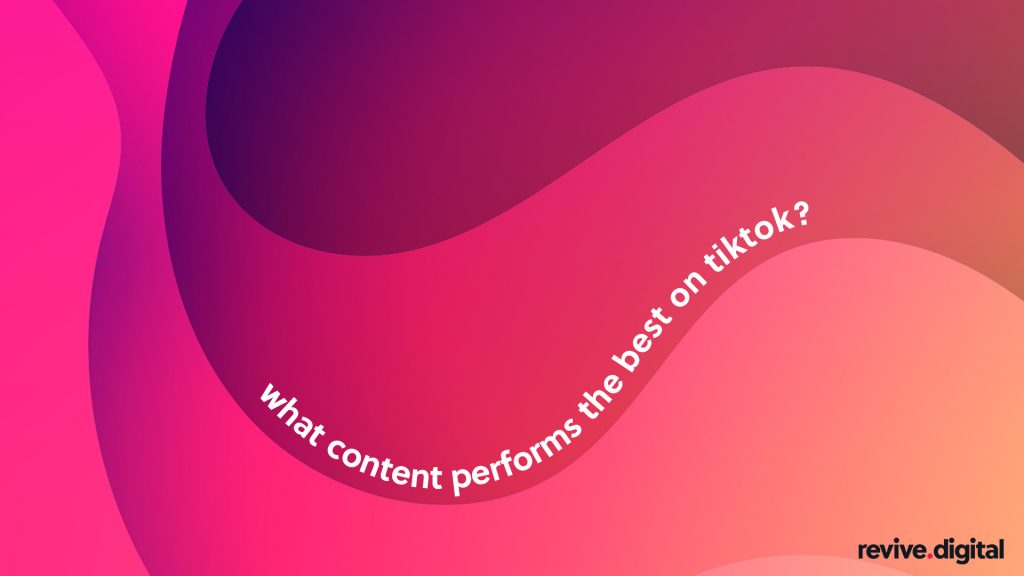 Understanding TikTok's Algorithm
Before we go into this interesting sub-topic, it's important we note that TikTok are well-known for keeping their "For You" algorithm a secret and completely unverified by themselves. However, based on our expert social media knowledge, we've gained some valuable insights into what makes it into users "For You" pages.
The Algorithm Takes Multiple Indicators Into Account
Shares, comments, rewatches, likes and video completions are strong indicators. So, if you create entertaining or informative videos, they'll likely get served to the masses.
Account Exposure is Based on Video Performance
Your video content could get millions of views, even if you have a minimal amount of followers. This is because the algorithm takes interactions on each individual video rather than accounts as a whole.
Initial Exposure is Based on Location
When a TikTok video is published, it will first get shown to other users in the same location. This is a key factor in what users get recommended on their "For You" pages. Because of this, TikTok can benefit smaller businesses because it increases local brand awareness. Even better, if a piece of video content generates a good initial response, then it's likely to get served to the masses.
Using Sounds and Trending Hashtags Help
Using sounds and trending hashtags are one of the best ways of boosting content discoverability. For example, TikTok videos that have trending hashtags in their caption have a far better chance of appearing in the Discovery pages which will help them then appear on users "For You" pages.
How to Create a TikTok Account
TikTok is absolutely jam-packed with cool video editing features and tools which makes it the most versatile social media app out there. No matter how experienced you are, you'll be able to create entertaining videos thanks to its user-friendly layout. But how do you successfully set up a TikTok account that gets noticed? Let's take you through the process now.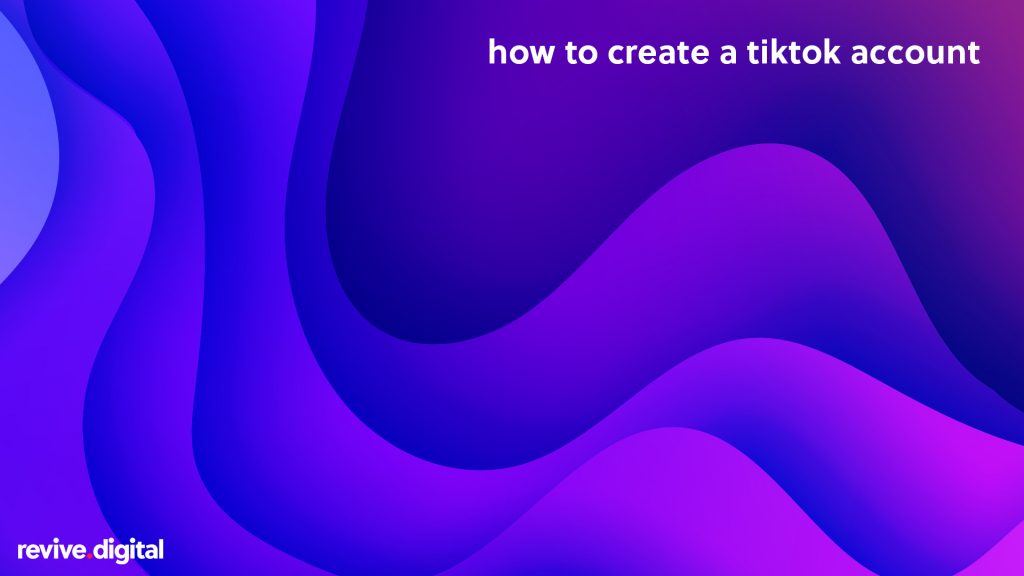 Get Familiar With The Interface and Tools
Once you've downloaded the TikTok app and created your account, it's time to start getting familiar with the app. You could start from scratch or upload a pre-recorded video that you've got saved on your phone.
To get started, click on the "create video" icon to start filming a video. From here, you can then choose from a load of different effects that are located on the right-hand side of the interface. The effects that you can choose from include:
Sounds
At the top of your screen, you'll see a musical note that's labelled "Add a Sound". Simply tap on the button to choose from thousands of different sounds and music.
Filters
Filters are all the hype on TikTok, just like they are on Instagram. To apply a filter to a video, select the filters button and then swipe left to view them all.
Speed
By using the speed tool, you can speed up or slow down your video. And you can use this on certain parts of your video, not just the whole recording.
Flash
The flash icons allows you to turn on your phone's camera light. Simply tap it turn it on and again to turn it off.
Timer
This tool allows you to set a countdown if you want to film a video hands-free.
Filming Your First TikTok Video
Once you've taken a look at all of the different effects, it's time to start recording your first TikTok video. If you want to use the countdown option and record hands-free, then select the recording duration and then tap the "Start Countdown" button. Once you've done this, the app will countdown and then start recording your video.
Editing Your TikTok Video
Once you've finished recording your video, tap the checkmark button to switch over to TikTok's built-in video editor. Here you can adjust certain parts of your video, apply more filters, and include voice overs. Once you're happy with your video then tap the next button.
Publishing Your TikTok Video
So, now it's time to publish your first TikTok video. But, before you can share your content with the world, you must first write a creative caption for it and include some hashtags to increase its discoverability.
The ideal video caption should be short and compliment the video you are sharing. Remember, TikTok is a mobile app, so short copy will always yield better results. Once you've written your caption, set who can view your video and then publish it.
Cross-Promoting Your TikTok Account
Once your TikTok account is up and out there, it's an incredibly good idea to cross-promote it on your other social media channels, like Facebook, Instagram, Twitter and Snapchat. Not only is this is a great way of driving awareness of your new TikTok account and grow your following but is also a great content opportunity. Plus, it's straightforward to save a TikTok video to your phone, so you can literally share it anywhere you want.
Even better, TikTok videos are 15 seconds by default which makes them perfect for sharing on Instagram Stories. TikTok videos can also work on Instagram feed post, but one thing to keep in mind is that feed post dimensions are 4:5, rather than 16:9 like it is with TikTok and Instagram Stories.
TikTok Pro Analytics Explained 
TikTok Analytics are currently only available on Pro accounts, but it's completely free to upgrade your account. Doing so will unlock a range of metrics that are helpful when it comes to understanding your TikTok success.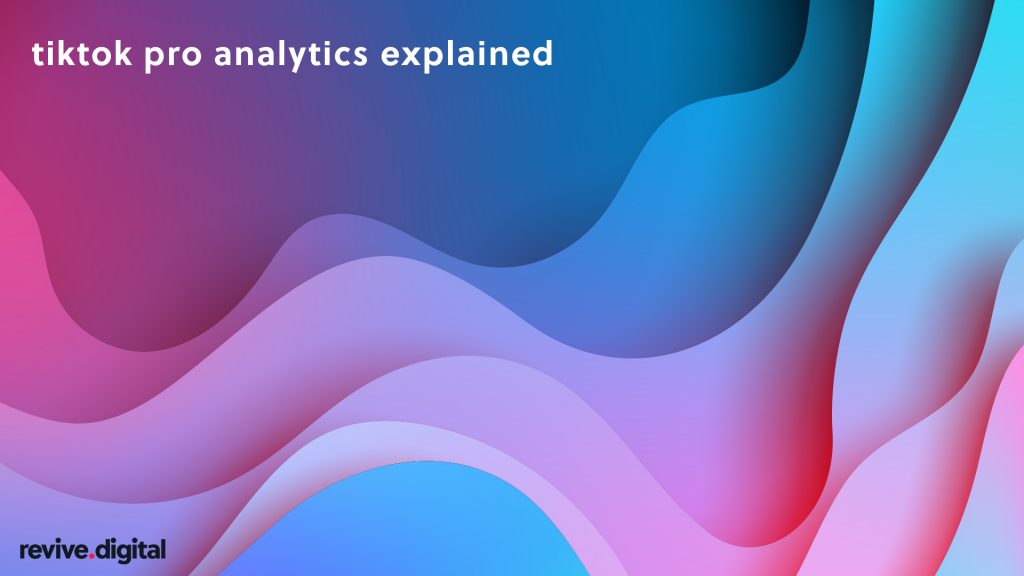 Setting Up a TikTok Pro Account
Setting up a TikTok Pro account is extremely easy. Simply follow these 4 steps:
Tap the 3 dots in the top right-hand corner of your profile page and then tap on the "Manage My Account" option.
Tap on the "Switch to Pro Account Option.
Choose your industry.
Your TikTok account will then reload with a new analytics section.
TikTok Pro Analytics: Overview Page
If you want to see a basic overview of how you're performing on TikTok, head over to the Overview page. Here you'll be able to see your follower count, profile views and video views over the last 7 – 28 days. By taking a look at your performance over the course of 7 – 28 days, you'll be able to identify where your TikTok account is growing and declining. This will help you form your future content strategy.
TikTok Pro Analytics: Content Page
The content page on TikTok Pro Analytics is brilliant for getting an understanding of how your video content is performing over time. It allows you to see the videos that you've posted in the last 7 days and highlights the ones that have gained viral success.
When looking at your video performance, you should pay extra attention to the trending ones because if they follow a similar theme, then you've found the sweet spot for your TikTok marketing strategy.
TikTok Pro Analytics: Followers Page
If you want to gain a better understanding of your audience and the users that engage with your content, then the followers page is great. You'll be able to see your follower growth rate, your top locations and the videos that they watched the most in the past 7 days. This will help you gain a better understand as to whether you're reaching your favoured target audience.
Need Help With Managing Your TikTok Account?
And there you go! Setting up a TikTok account and growing your following can be quite challenging, especially as more and more brands jump on the opportunity. As social media experts, Revive.Digital can manage your account and efficiently position you in front of a generation that's more engaged than ever.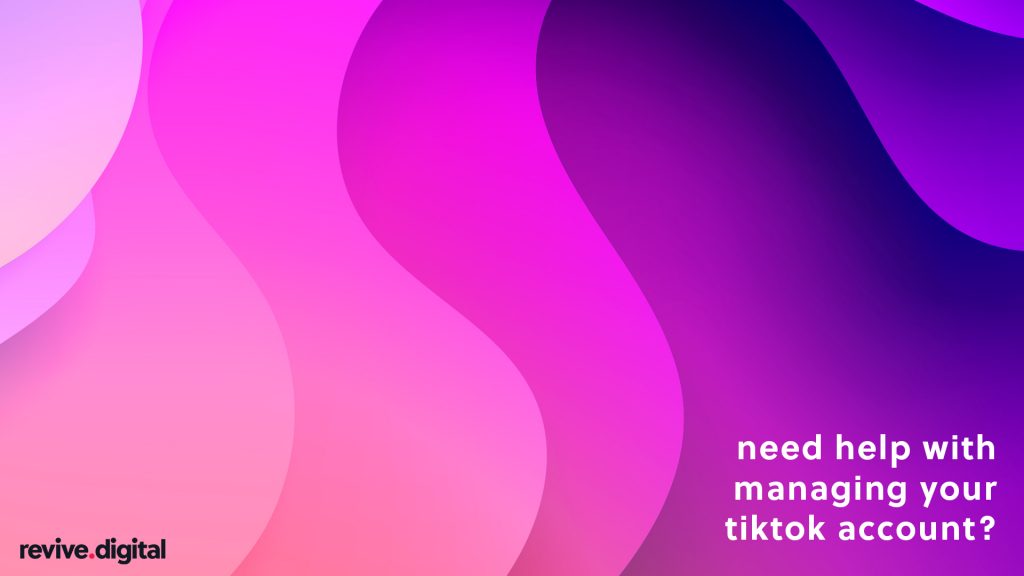 If you would like to speak with us about how we can help you grow your TikTok account, then please get in touch with our expert digital marketing team. Call us on 01702 619 139 or visit our contact page today!