09/04/2020
If you are a franchise owner, then the chances are you've run into trouble with your digital marketing plans in the past. And, it's not an uncommon challenge either. In fact, franchise marketing is one of the toughest nuts to crack in the digital marketing world. Not only do you have franchises at a corporate level but also small to medium-sized franchises who all have their own local issues and marketing goals. In this blog post, we are going to deliver the toughest franchise marketing obstacles and how you can overcome them. We are going to provide you with some quick wins to boost your digital marketing presence and kick-start your strategy.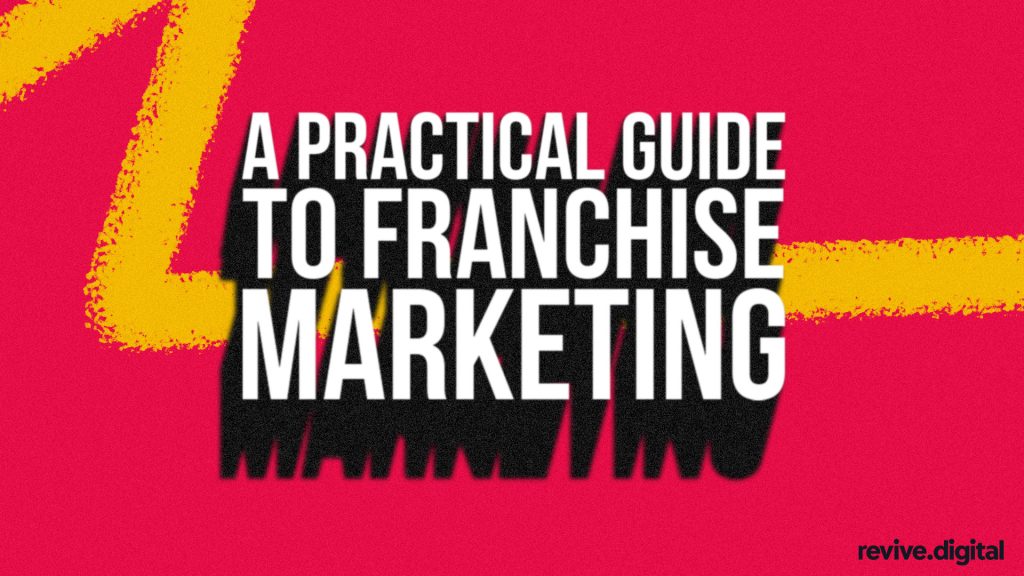 What is Franchise Marketing?
Franchise marketing refers to having a branded marketing strategy for each individual franchise location that sits underneath a much larger corporate plan. The differences in population demographics and local competition are all challenges to overcome in franchise marketing, which is why you need specific a marketing strategy for each of your local markets.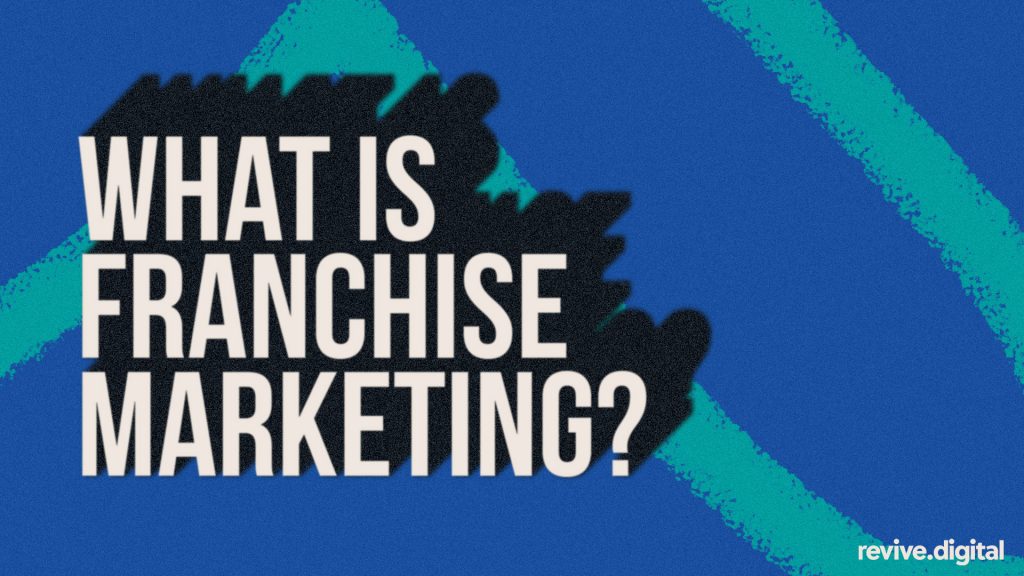 The Future of Franchise Marketing
Conventionally, franchise marketing included direct mail, TV and radio advertising and PR. In today's digital age, that's expanded to the online landscape with the top contenders being social media, PPC, SEO and video. So, if you want to increase your website visits and sales, you now need to invest a significant amount of your budget into digital marketing for your franchise. The shift to digital is where a lot of franchises have run into issues because of nuances that surround it. Despite this, the majority of the business owners are now starting to realise the importance of making the switch to digital now.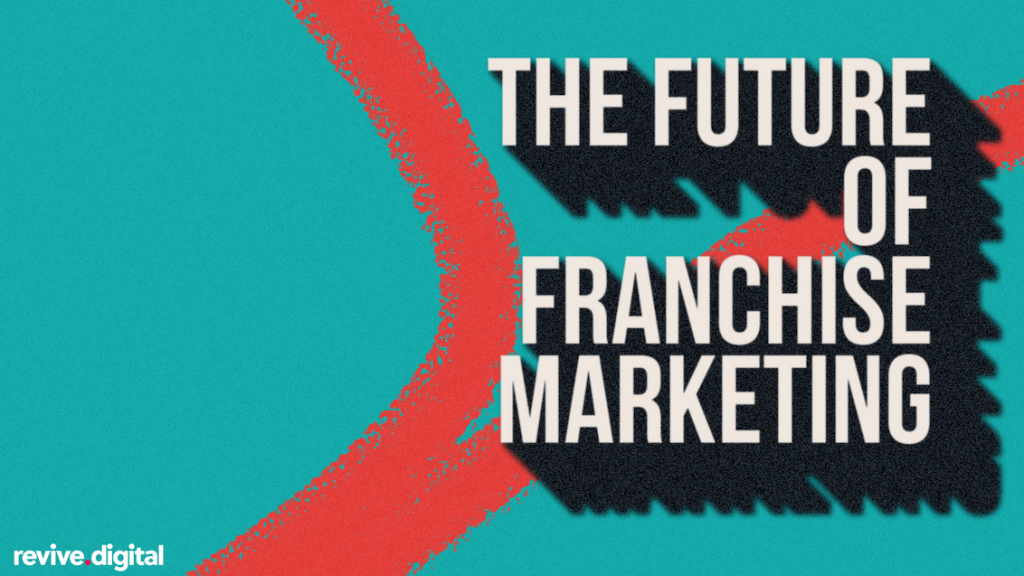 Know Who Your Competitors Are
Is your franchise different? Is the experience that you provide customers better than what your competitors can?
Most franchise owners think that their businesses stand out from their competition, but only a handful actually take the time to validate what they believe in. And, when we say validate, we mean really validate and discover their competitive advantage. For example, in the digital marketing industry, businesses often believe that they have strong differentiators. This is obvious and can be apparent when looking at their website and marketing materials and what services they offer.
However, it can be hard to differentiate one business from another. Of course, businesses often have niches where they stand above the rest, but those niches often can't be leveraged for growth (there are some exceptions). Moreover, in the fast-paced digital world we live in, niches can often be made obsolete by a new technology or breakthrough which can normalise competitive advantage and drive commoditisation. Here's the issue, most businesses don't really know their differentiators because they haven't researched their competitors. Knowing your competition will help you to:
1. Understand exactly what your competitive advantages are.
2. Fully understand the specifics of the marketplace you operate in.
3. Avoid your franchise becoming a commodity.
4. Clarify who your direct competitors are.
5. Design and start implementing a marketing strategy to maximise your advantages.
But, what happens when there isn't enough information out there to differentiate yourself? Well, that's pretty easy; form and manage relationships, focus on business development and deliver an experience that is better than anyone else's.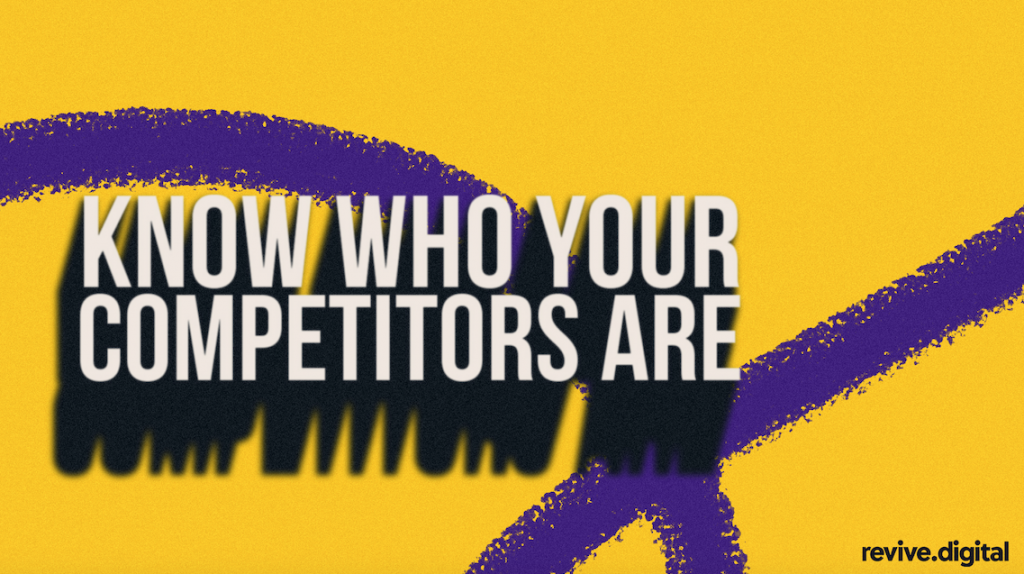 Digital Marketing Channels for Franchises
First of all, you need to understand the digital marketing channels you can use. Only then will you be able to tell which ones your franchise will benefit from. Below, we are going to dive a lot deeper into the channels available, where you will find issues and how you can overcome them to succeed to grow your business.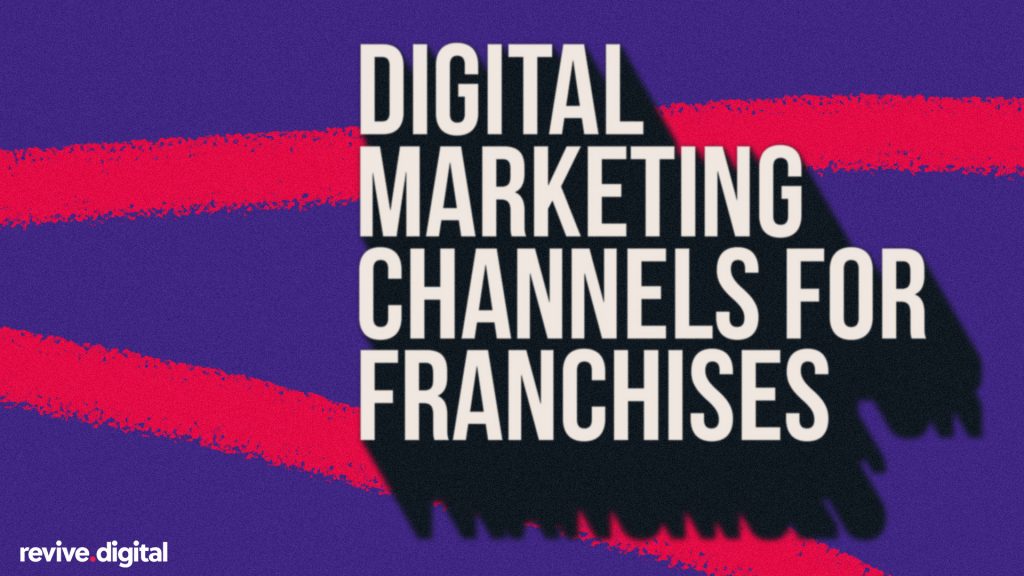 SEO for Franchise Marketing 
Search engine optimisation is crucial for all different types of businesses, including franchises. When a user makes a search query on Google, they are primed and ready to see your web content. The goal with SEO is to get that web content ranking as highly as possible. If you think you have a lot of quality search engine optimised content, but you're being outranked by your competitors, then we hope that an alarm has already gone off in your head. A lack of content shouldn't be the only reason a franchise doesn't rank well, but it is part of the problem. Often, the problem isn't solely the content, it's that the content is structured in such a way that creates a roadblock for Google. One thing to think about is that if your franchise's locations have their own websites, does each one have enough content to rank well on Google?
Your website(s) needs to be secure, fast and mobile-friendly, and this cannot be ignored. Aside from tackling those three areas (which can be huge tasks in themselves), the biggest issues you are going to face is within the website(s) structure. But, website structure is a vital aspect of your overall SEO strategy. The structure shows Google which pages of your website are the most important. What this means is that you can influence which page will rank the highest, so it's very important to get right.
Creating a robust SEO strategy can be extremely difficult. But, at the same time, this is what is required to create a solid foundation for the most important aspect of SEO. This being valuable web content to compete in each of your franchise's locations.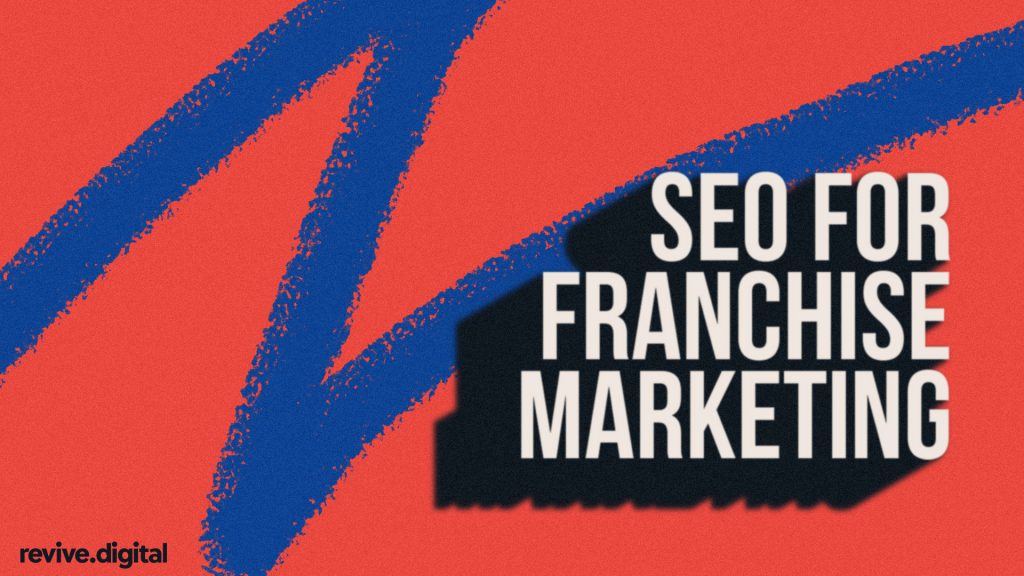 Social Media for Franchise Marketing 
Over the past 5 years, social media has grown at a rapid pace and plays an essential role in how all businesses interact with consumers. Instagram alone has over 1 billion monthly active users with 63% of them logging in at least once a day.
Using social media can be an excellent way of reaching your target audience and generating sales. It provides them with a direct contact when they seek a franchise's goods or services. Social media interactions are very personal and in real-time, which if regularly monitored, can take your franchise to the next level in terms of building brand consistency and improving customer service.
By regularly monitoring your social media channels, you are able to gain insights into the experiences your customers are having with your franchise. This gives you valuable input on how to serve them better. If one of your customers has something to say about you on social (good or bad), then listen carefully, because if they don't delete it themselves, it's there forever. Acknowledge their feedback and use it to your advantage in your next social media marketing campaign.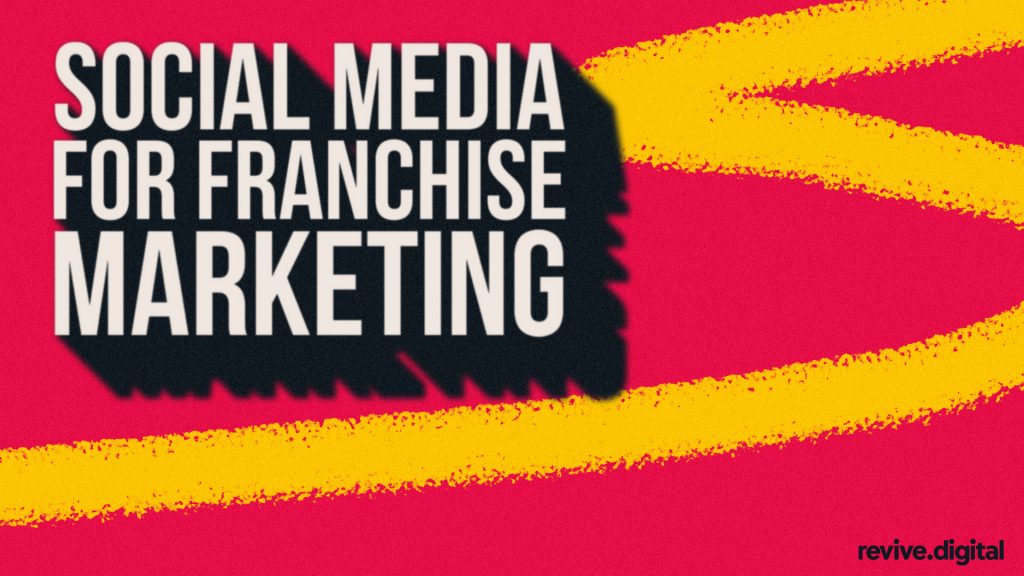 PPC for Franchise Marketing
If you are looking for instant results and want to grow your franchise, then PPC can play a pivotal role. But, when considering using PPC, there are several factors that you need to think about first. One of the most important being the type of keywords your franchise needs to ranks for on Google. These are the keywords that your target audience will be using when they search for a franchise like yours online.
PPC specialists have found that searches for keywords that have high commercial intent result in a larger amount of users clicking on PPC ads. This means that if your franchise only sells a certain product, then PPC can be extremely effective. Therefore, if you are looking to generate instant sales for a particular product, then PPC might just be your best option for lead generation.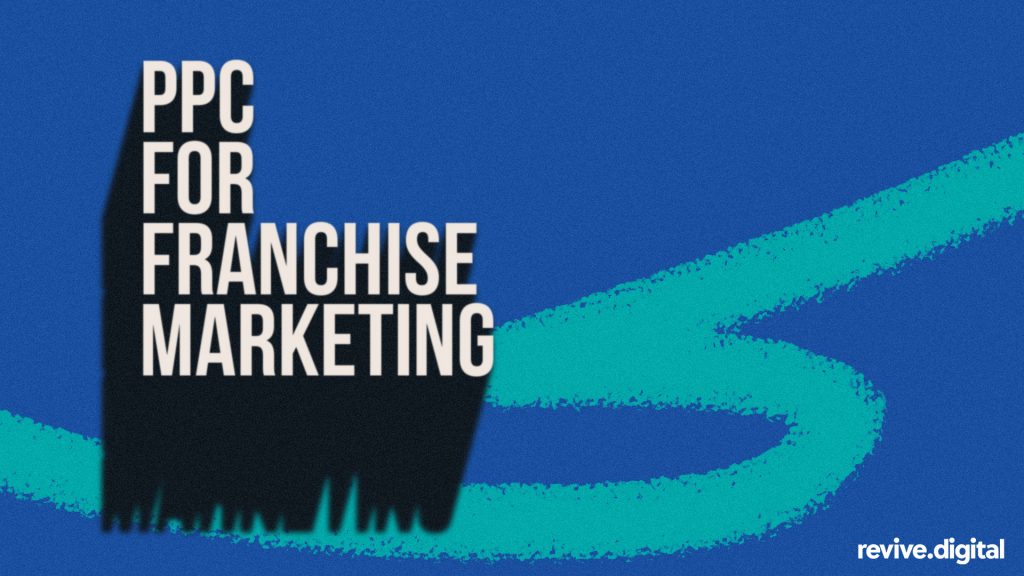 Email for Franchise Marketing
Email marketing campaigns are an extremely effective way of growing your franchise. Opt-in email marketing refers to sending messages (whether they are current or prospective customers) to those who have chosen to receive them.
But why is this important? If a user has chosen to receive communications from your franchise, they are far more likely to open and engage with the content than if they receive an unsolicited message. Because of this, opt-in email marketing is far more effective for lead generation and sales as long as you have the right email marketing strategy in place.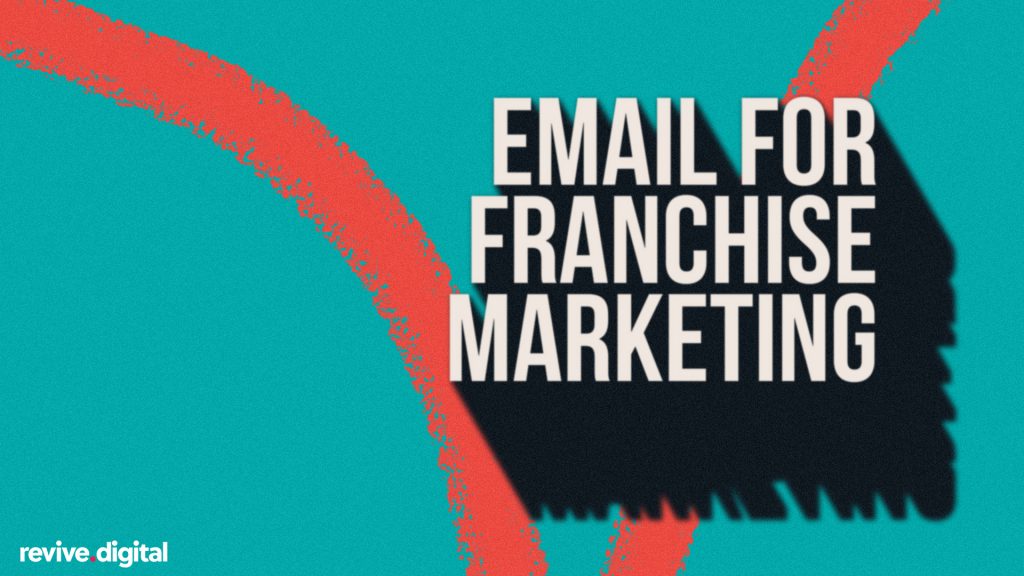 Analytics and Reporting
Today, the majority of  business owners are trying their best to use analytics and reports to assist with decision making. This is because it helps to break down past performance to create a future marketing plan. This can lead to smarter business moves, an increase in profits and happier customers. But, let's take a deeper look at the benefits of analytics and reporting and how it can help your franchise.
Proactivity and Anticipating Customer Needs
By reporting on data, you can help improve on the service that you provide customers. By understanding customers' needs, your franchise will be able to further optimise the customer experience and develop longstanding relationships your local markets.
Optimised Efficiency 
As a franchise owner, you can use analytics and reporting to improve productivity, efficiency and field operations as well as optimising your workforce according to your needs and customer demand.
Service Personalisation 
You need to be extremely responsive to cope with the volatility that is created by your customers when they engage with you via digital technology. Being able to react in real-time and making your customers feel valued is only possible by looking at data.
Deliver Relevant Products
Effective data collection will help your franchise stay competitive when demand changes or new technology is developed. It can also help you anticipate market demands.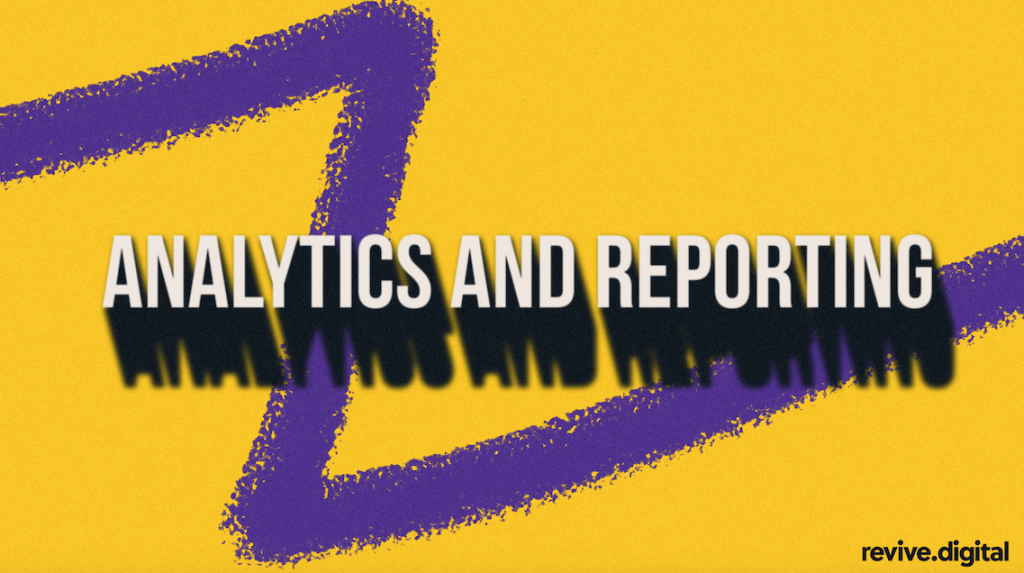 Do you Need a Team of Experts to Help? 
You can have the best digital marketing strategy in the world for your franchise, but if your competitors are ranking higher than you, then it's all for nothing. Before you begin, why not get in contact with Revive.Digital? We create and implement robust digital marketing strategies for our clients to help them succeed in today's increasingly competitive online world. Call us on 01702 619 139 or visit our contact page today to see how we can help with your franchise marketing strategy.