06/10/2021
With more businesses than ever before trying to grab consumer's attention, how confident are you of hitting your targets and cutting through all of the digital noise this Black Friday?
From start-ups to SMEs right through to established corporations, there's still a huge number of companies that are yet to invest in an ecommerce website where they can sell their own products. 
In today's ever-increasingly competitive marketplace and convenience focused society, no longer do consumers want to travel to the high street to buy products. Instead, they want to shop from the comfort of their own homes which makes having an ecommerce website critically important. 
Take into account the negative effect that COVID-19 has had on the high street over the last two years, together with the fact that Black Friday is approaching, is your business ready and equipped with an ecommerce website or are you worried that you'll lose out on hundreds of sales?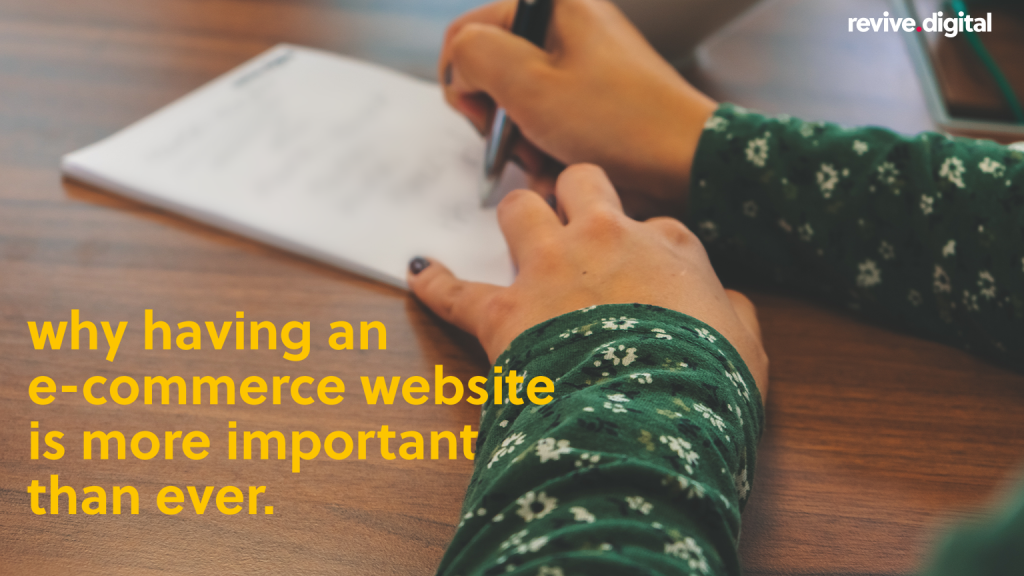 If you're still pondering on the idea about investing in an ecommerce website, then look no further. We are going to look at the top reasons why ecommerce is so important for your business and how you can benefit from moving online. But let's just briefly look at the numbers following a rather turbulent year for the UK economy. 
Ecommerce in 2021: Digital Buying Takes Hold
The COVID-19 pandemic accelerated the move to digital shopping amongst UK consumers. Consumers from all sorts of backgrounds formed new habits during the national lockdown last year, and these are predicted to stay. As a consequential and unfortunate result, the high street is unlikely to recover fully.
The spike in ecommerce sales is expected to be followed by a slight dip in 2021 and then followed by further growth in 2022. This means that ecommerce will account for an even bigger proportion of total retail sales before we know it. The result? The post-pandemic hit to physical retail sales will be felt for years to come. 
The Benefits of An Ecommerce Website
There is no question that an ecommerce website can offer a plethora of benefits to consumers. Shopping online gives them access to a huge range of products, they can save time, shop for the best price and don't have to deal with leaving the comfort of their homes. But, what about you as a business owner? Here's what we think are the top benefits of having an ecommerce website.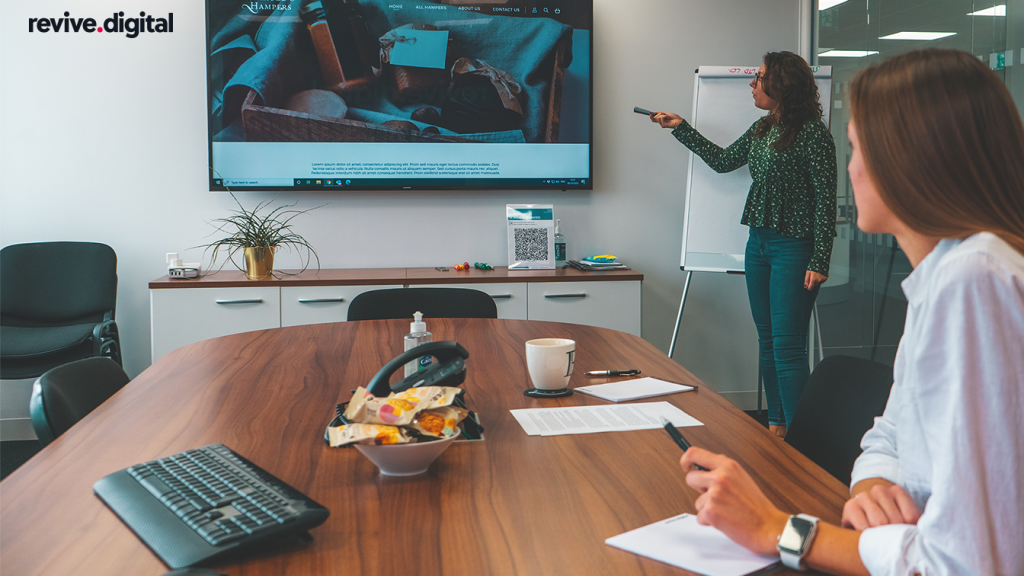 Increased Customer Reach
An ecommerce website will put your company and products in the hands of consumers no matter what device they're using. Whenever somebody needs something you sell, all they'll need to do is whip out their laptop or smartphone, browse through your website and purchases the products they desire. 
It will also act as a new branch of your business, which in turn can help you reach an even bigger audience of prospective customers. Whether you're a new business or have been operating for a number of years, there's always new customers to serve that you have yet to have reached. 
Sales Opportunities At Every Hour
An ecommerce website is open 24/7 meaning there's no restrictions on when people can browse and buy your products whether it's 3PM or 3AM. This couldn't make the term "make money whilst you sleep" any more relevant. 
Low Start-Up and Running Costs
Compared to setting up and having a brick and mortar store to sell products, an ecommerce website can be designed and developed at just a fraction of the cost. When working with the right platform and a great digital marketing agency (like us!), an ecommerce website can be up and running in no time. 
A digital marketing agency can also ensure that your ecommerce website ranks well on Google, and they can automate your customer relationship functions. The entire sales process can pass through pre-defined steps meaning that customers can buy products, be added to communications lists and presented with offers that are perfectly aligned with their interests.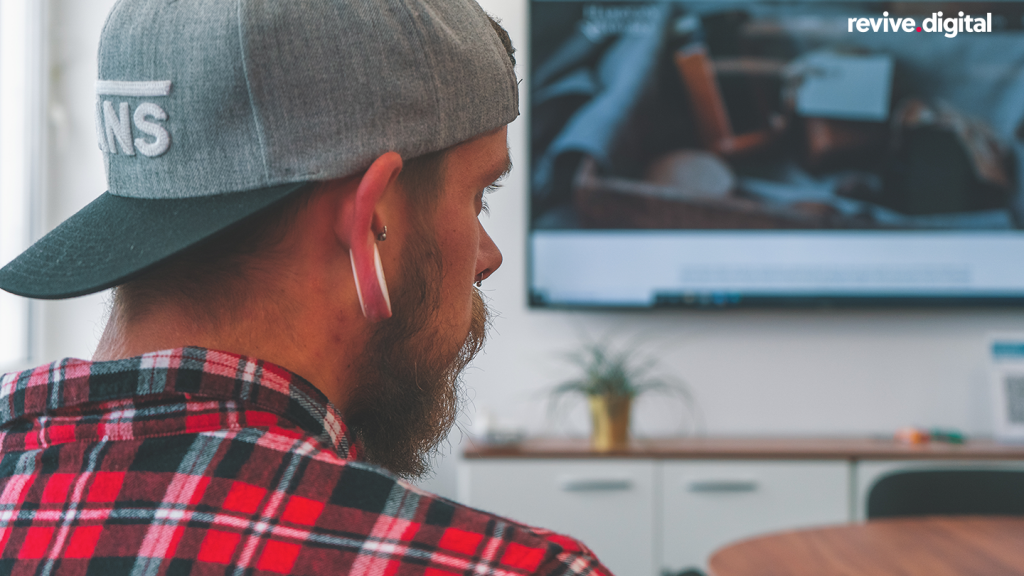 You Can Run Your Business From Anywhere
An ecommerce website will give you a unique advantage over the majority of brick and mortar businesses because you can run it from any location. In fact, this is exactly the reason why so many business owners now claim to be living the "laptop lifestyle". As long as you have internet access, your email, a mobile phone and laptop, you can manage your business from wherever you are, be that at your office or from a Costa Coffee. 
You Can Go International
If you're looking to take more of a market share over your competitors, an ecommerce website will allow you to do just that. Why? Because you'll be able to sell to customers across the world with ease. Selling on a worldwide scale is a great feat because it helps you build your business quicker, broadens your marketplace and allows you to make more money than your competitors. 
Easily Scale
A key benefit of running your business via an ecommerce website is that you can easily scale and grow in accordance with all other aspects of your operations. For example, if you're running ads on Twitter, you can easily optimise these in line with your customer's buying behaviour. And, even if you find some dips in sales, you can adjust your social media marketing in line with these changes too. This is key point to make because the more you optimise and learn about your customers, the more of them you'll attract.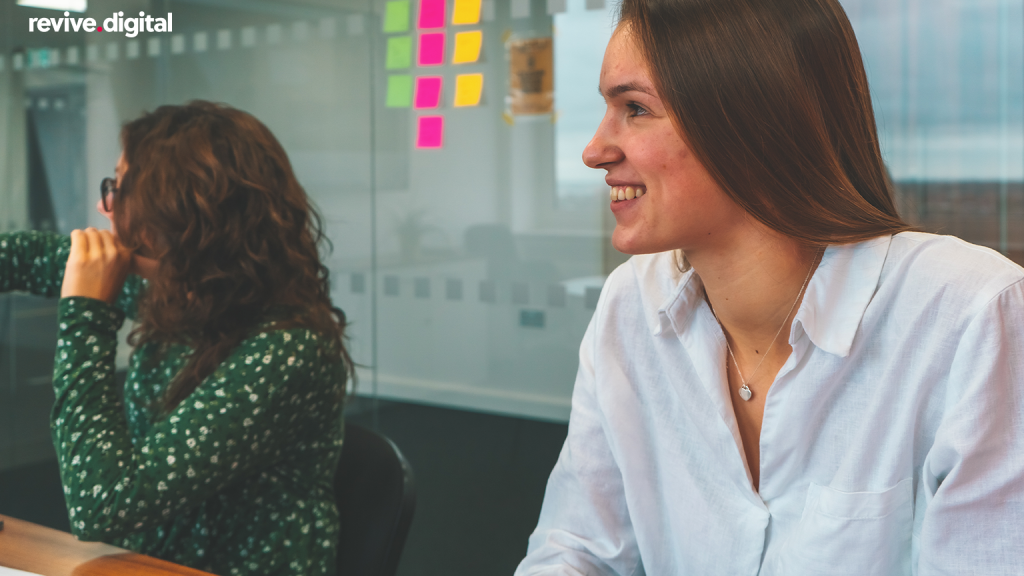 Cheaper Advertising Opportunities 
Digital advertising is inexpensive when compared to conventional channels and can be easily adjusted to fit budgets of all sizes. You could either make a switch to primarily digital advertising or use a blend of both to promote your entire business to the masses. 
Email marketing is one example of a simple tool that is highly cost effective and easy to send information to segmented audiences (check out Mailchimp if you're interested in getting started with email marketing). 
Improved Customer Service and Flexibility 
When your ecommerce store is designed and set up right, the ease of browsing and ordering can far outweigh the extra shipping costs. This can especially be the case if you include a live chat that's set up to answer your customer's questions. 
Overall, an ecommerce store is a much smoother and convenient experience than visiting a brick and mortar shop. Not only does a customer need to leave the comfort of their own home, but they also get to avoid the bother of traffic and parking. 
An Ecommerce Website From Revive.Digital
So, as you can now see, having an ecommerce website is simpler, involves lower costs and comes with lower risks compared to having a physical shop. As long as you have a well-thought-out business plan and products that are in demand, the web offers a passive income together with an impressive ROI in the long run. 
Our experience in designing and developing ecommerce websites is enhanced by our ambition to create exceptional experiences for our client's customers. This means we can work directly with you as your digital partner to help your business thrive online. 
We'll work with you to develop a unique ecommerce website and intelligent strategy which focuses on ROI, but also nurtures other things like maximising your margins, ensuring your website ranks well on Google and helping you develop that all-important customer loyalty. 
Sound good? If you would like to speak with us about an ecommerce wesbite for your business, please get in touch with our team. Call us on 01702 619 139 or visit our contact page today!