28/02/2018
Want to be in the know for all the Web Development trends coming in 2018? Then read on!
As you know, and as we've said many times before, we are a full-service digital agency. Which means, we not only create brilliant and beautiful websites, but we also run award-winning digital marketing strategies. But we've spoken a lot in the past few weeks about marketing, and as we do so much more than just that, it's only fair we shine a spotlight on something different this week – web development. Yes, so much goes into designing a website. The design, the build, and all the coding can make anyone's head spin. Luckily for you, we have our expert team to take care of all the difficult stuff. Our team of web developers and designers work in close tangent when it comes to building your brand new shiny website.
Anyone who knows the internet as well as we do, knows that it can be a cruel thing. Always changing and evolving, you need to be on the ball when it comes to building websites that won't become outdated anytime soon. That's why our team is always in the know of web development trends. With a new year, comes loads of new trends. We've done our homework to bring you a list of trends and themes you'll be seeing on websites in the coming year. We've compiled our list of 8 trends coming in 2018, so you know what to ask for when you build your new website.
What is Web Development?
But before we get into our list, there's probably a few of you scratching your head in confusion. We're banging on about web development, without actually explaining what it is…
There are several differences between the design and development stages of a website project. It is the task of the design team to take care of the aesthetics of a website, considering the user journey, user experience (UX) and user interface (UI). The development team work on the functionality behind the scenes and are in effect the wizards of the web. The raw code of the website will make little sense unless you're familiar with the language of web development – HTML, CSS, JavaScript are just a few languages of the world wide web. It's the metaphorical string that holds a site together, so it looks works well, whilst looking good.
In the simplest terms, its what makes a site work. And everyone loves a website that works well and looks even better. Now, let's get down to our list of coming web development trends, for 2018.
Web Dev Trends
1. One Page Websites
Everyone remembers the simplistic pages of the early 90s, right? The single page, scroller sites that had all the info you needed, all in one place. Whilst the internet has come a long way since then, we're going retro with our first predicted trend. There's been a lot of buzz on single page websites making a comeback in 2018. But, we hear some of you cry, 'why go backwards when we've moved so far forward?'. Well, the same reason teenagers around the world are adopting 90s clothing back into their wardrobes – it's fashion, baby…
Yes, not only was the 90s a much simpler time, but the websites created back then have paved the way for the development of website design in the modern age. More and more users are coming to browse the internet via mobile and tablet devices. Ever been on a webpage on your phone that is damn hard to navigate? Well, not only have we moved to building websites that are fully responsive (meaning they work across all devices, both big and small), but we're now looking at simplistic sites that ease the mobile users' experience. So, by creating a single page website, users can scroll through content to their heart's content, using navigation to jump to the right section, without ever leaving the page.
However, there are both positive and negative aspects of single page sites. On the good side they're easy for developers to build. Meaning less man hours need to go into building a single page, scrolling site. Coincidentally, less hours means less money clients have to spend. Most web design agencies bill on the predicted work time a new website is expected to take. Less hours means less cash. This not only makes the workload easier for developers, but it means more and more people can afford bespoke websites. Conversely, a single page website is harder to rank on Google and other search engines. This is usually due to the limited meta data and content that is available on single-page websites. So, whilst they may be cheaper and simpler to create, these sites are more difficult to optimise for search engines.
2. The Right Content
Since the creation of the first camera in the early 19th century, we humans have strived to create better quality photos. First came colour, then came glossy print magazines, and now we're in a world where high resolution and high-quality images are all available online. But why this resurgence? It's no new thing having great images on your site?
With the advancements made in web tech (speed of internet and progressive loading images), there has been a shift back to higher resolution photography appearing on sites. More and more people are asking for image content that conveys information. And in 2018, your new website needs the best HQ photos that can do just that. Your images on your site will need a purpose, whether they be graphics or photography, your site needs to have only the finest photos on display. With the internet leaning towards 'visual information', in the form of both video and images, you need to make sure these elements are built into your site. That means unique graphics and images, that are high quality.
With industry professionals conveying their information through infographics, the need for photo content is only going to grow in 2018. You need informational pictures that look amazing built into your site. So, say cheese!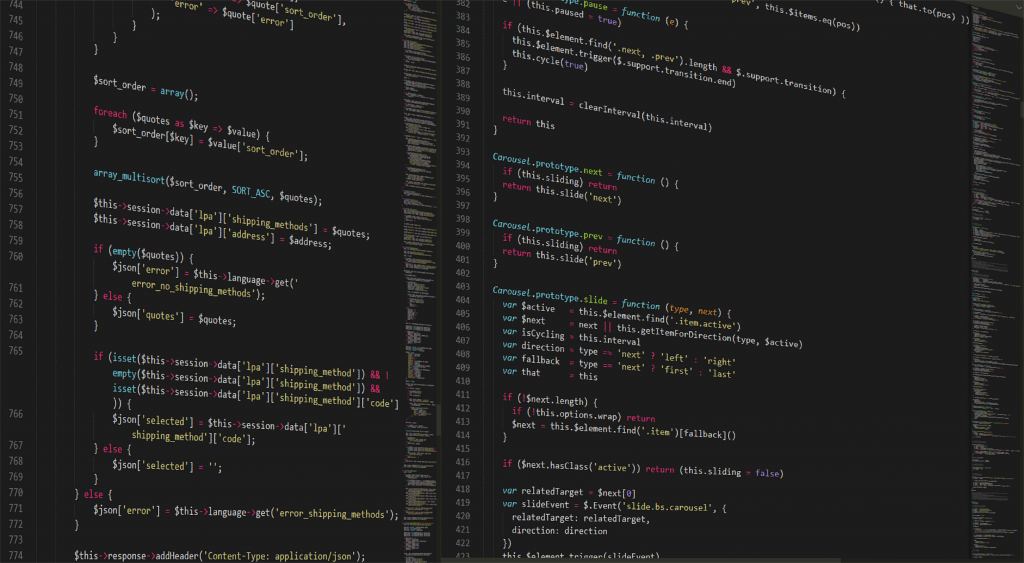 3. Talking Machines
AI (Artificial Intelligence) is becoming more and more advanced – remember how creepy that Sophia Humanoid Robot was/still is? Whilst you won't be seeing AI walking around the street anytime soon (hopefully), you will be seeing more advanced chatbots built into more and more sites in 2018. These chatbots have evolved from their most basic form and will now be able to respond to customer and user requests, 24 hours a day, 7 days a week – luckily, unlike a customer service team, they require no payment (imagine the time expense sheet). These bots are the future of responsive customer service.
For big business giants, who operate globally, customer service has always been something difficult to navigate. It can require 24/7 interaction with the entire globe, calling or emailing with loads of simple and difficult requests. The hope is, with these new chatbots in place, that customer service and response will be streamlined. They'll be able to handle most queries, directing customers and users to the right advice. They'll be conversational too, so it doesn't feel like you're talking to a robot… Facebook have began trialling these AI chatbots within their messenger service.
Companies have already begun investing in chatbots for websites and social media, but you'll be seeing a drastic growth in the chatbots appearing on websites. Building chatbots into your 2018 website are essential for staying on trend.
4. Motionless Websites
Remember the blinding websites of the mid-2000s? The ones with so many animations and graphics that would entice a magpie with their flashiness. Whilst that was a great show of what web development was capable of, the world has moved on, and luckily the web has moved with it… In 2018, we'll be seeing a resurgence of static websites returning to our screens. These sites are fairly basic, with simpler coding and content at the heart of the design. That means it's back to a more minimal design with no OTT animations, just good design and functionality at the heart of them.
The benefits of static sites? Firstly, they load a lot more quickly than the bulkier sites on the internet, as well as being a lot more secure. Static sites are produced as flat HTML files, which means that they are not built each time and are less vulnerable to cyber-attacks. Static website pages are encoded in the HTML. Usually, these sites are faster to design and developed than more detailed websites. And we all know what easier work means… Yes, less man hours meaning they're cheaper to build for clients.
However, if you're picturing the boring static sites from the early days of the internet, stop. These websites will be designed with minimalistic elements, that are ever so on trend. Put together with the aforementioned quality photo content, you'll have a simple but trendy site on your hands.

5. Progressive Applications
How do you get on sites like Facebook, Instagram and Twitter on your phone? Unless you're a spacious storage nut, you would have downloaded these various applications from an App store. More and more users are accessing the web through their phone, and more and more of these people are doing so through applications. But why? Because they're easier to use and navigate as well as being a little more convenient. Now, the people want the same functionality and ease, on their websites.
2018 will see a surge of progressive web apps appearing on the internet. Whilst they're no new thing, these apps will be used more widely by various sites on the web. What are these progressive web applications?
Well, it's complicated… But, without boring you with the details, we can go into the benefits of them instead. They are;
Much more reliable than websites
They work offline too
With minimal loading times
As well as allowing notifications for users, via the app
And developers will find them easier to maintain, launch and design
So, it's 10s all across the board. Is it time for your business to invest in progressive web apps?
6. Notify Me
Whilst progressive web apps allow notifications to arrive at a user's device, websites in 2018 are adapting to meet the same goals as their app counterparts. You may have seen it already on some sites, but website notifications are coming into popularity for the websites of 2018.
This not only makes sending information, account updates and more to the user, but it allows you to do a little bit of marketing. An offer you may have at the time or a new blog post uploaded means that your audience can opt-in to receiving your website's notifications, thus being in the know of what's happening on your site. It opens up a whole new level of user interaction, without the hard work. You can increase traffic, as well as increasing customer/user engagement. It's win, win. Get your website set up with notifications for the new year, you won't regret it.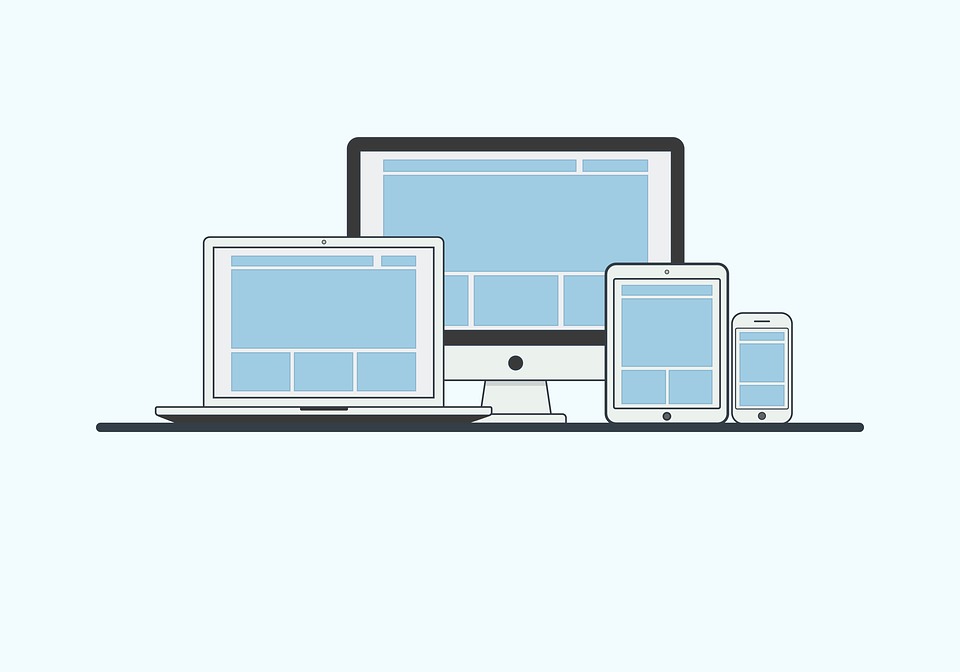 7. Rest in Peace Flash
We all remember the Flash plugin, right? Ah yes, throughout the 90s and 00s it was essential for a site to display animations and have working video content. But alas, all good things must come to an end. And in 2018, we're seeing the decline of Flash. Adobe has announced that in 2020, they will no longer support Flash technology. Most sites no longer use Flash and have moved to the new industry standard that is HTML5. Why? Mainly Because Flash is not compatible with the majority of mobile devices, meaning that those millions of users accessing the internet through their phones, cannot use sites that run with the plugin.
Do you know if your site is still using Flash? Well, it might be time to find out. Developers are now using HTML5 as standard, so if your site is fairly recent, you'll probably be alright. However, make sure that you get rid of Flash in 2018. It's time to say your final goodbyes.
R.I.P Flash
1996 – 2020
8. UI and UX
(We've run out of ideas for snappy titles…) Anyway, one of the biggest and most challenging parts of any web design project comes when considering the user interface of a website. Web developers and designers need to work closely together when creating the optimum UI and UX for a website.
A good site is pretty useless is a user cannot navigate it effectively. Luckily, with the ever-changing internet, UI designs have evolved to become a powerful tool in web development, that assists users in navigating a site, with handy prompts and features. UX features on websites in 2018 will include
2018 will see these functions being built into the websites of the year, enhancing the user experience and making websites work well.
There you have it! We've finished our list and explained to you all the predicted trends coming to web development and websites in 2018. We'll be seeing some retro features – static and single page sites, along with some futuristic chatbots too. With the internet constantly evolving, 2018 is the year to improve your site with all the latest trends.
Need help with a new site? Look no further! We're here to help. If you want to talk about a new website, give us a call or drop us a message. We can accommodate any of these trends, into your brand-new site. All you have to do is ask.