16/01/2018
The new year is well underway, and while many of us are still longing for the warmth of those cosy Christmas week lie-ins and the mindset of 'I'll deal with that in January' now back to bite us, the next few weeks are crucial for setting up your business for a prosperous and efficient year.
So, what are your big plans for 2018? While no one can see the future, as the lack of lottery winners has proven, experts across the digital marketing industry have been putting out their predictions for trends that will take off this year, as well as which aspects of business should be focused on.
Even if you've already got your 2018 plan sorted, have a look at some of the digital marketing predictions/tips we've gathered for this year, after all… it can't hurt. (Plus, some of these trends are going to be a lot easier to stick to than your new year's diet!)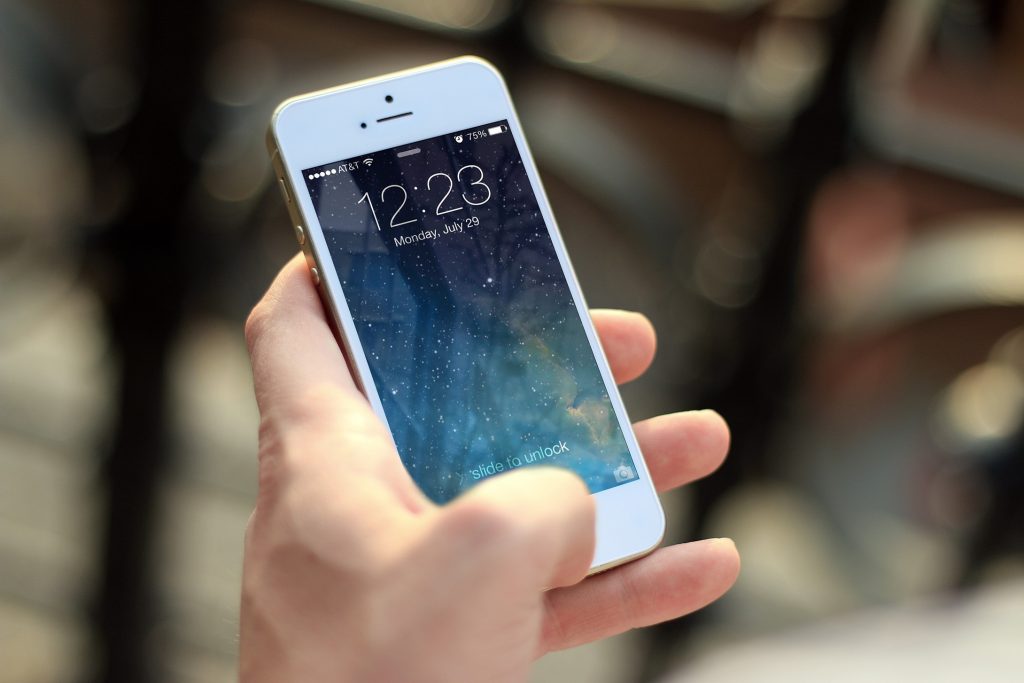 Optimisation
Let's start with something simple. How will people be viewing your digital marketing this year? It's 2018, so no one needs to tell you to make sure all your content is mobile optimised, especially with more than half of all devices used to browse the web last year being mobile phones. That's an increase of 25% from 2016!
With such a big proportion of your customer base browsing on mobile, it's more than simply making sure your all your digital marketing has a mobile version, it's actively working on mobile-exclusive features as well. Take advantage of the fact that people are browsing on a phone, so as well as making all buttons on your website well placed and easily clickable, adding a click-to-call feature for any phone numbers on your site will is perfect to take advantage of any spur of the moment customers.
One thing that'll turn people off your site fast is if it takes too long to load on mobile. In an age of high speed internet and expanded 4G coverage, people's patience for load times has decreased significantly, with it recently revealed that the threshold for ecommerce website load times is under 2 seconds!
Luckily there are several online tools to check your mobile website's speed. Check one out HERE.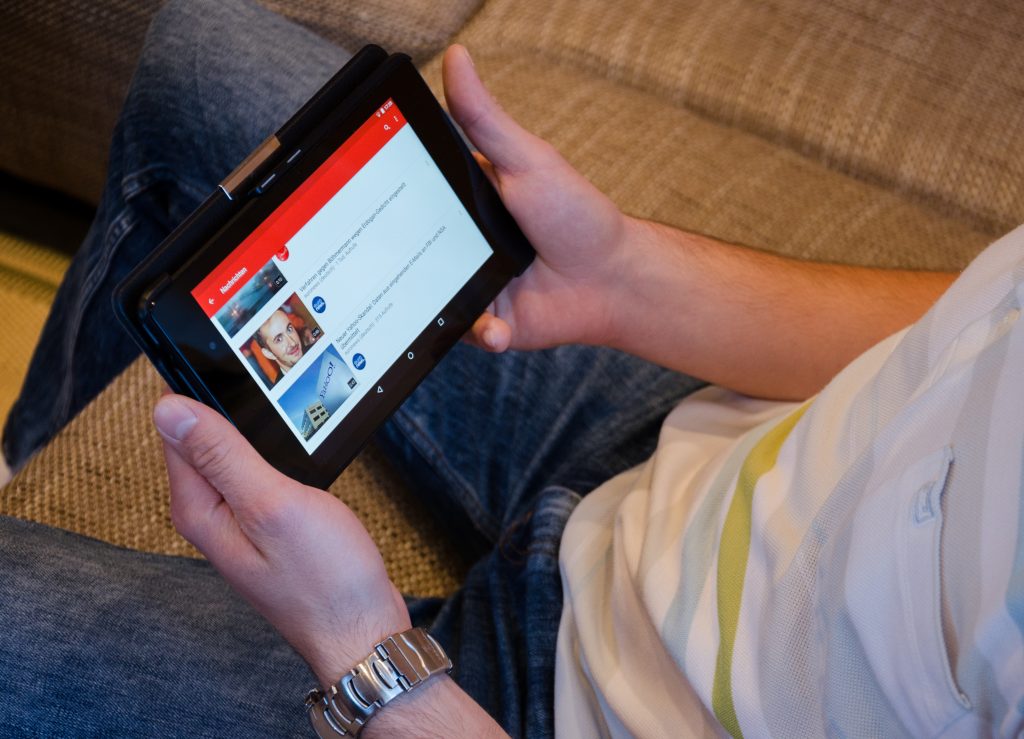 Video
The use of video is something we've talked about on this blog before, but the way you use it may be changing this year.
Out of all of Google's services, YouTube was by far the most popular last year, even beating out Google Search! So, how can you take advantage? Since over 300 hours of video is uploaded to YouTube every minute, just posting something there isn't going to guarantee you views or business, so promoting them yourself across your website and social media is key. People are more likely to stop and look at a video while scrolling than compared to text post or a static image. Even just having a video on the home page of your site is more likely to get people to stay and actively engage with your content. Since video is a visual medium, you can get a lot of information imparted to viewers in a relatively short space of time, so even making a quick ten second intro or explanation of your business could get people interested.
If you're looking to spread even further with advertising, you can take advantage of pre-roll ads before or during YouTube videos where, like with other forms of advertising, you can target your advertising to a specific audience and use your advertising budget efficiently.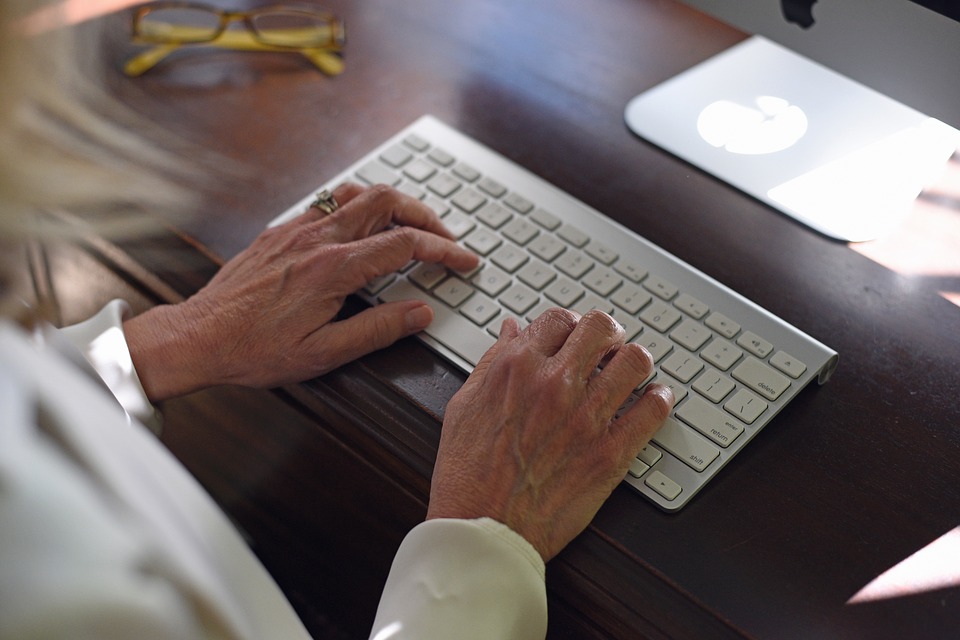 Content marketing
Video is only one of many types of content for digital marketing, and there are plenty of others you should be utilising so your content has the furthest reach.
This year many companies are aiming to have a big content marketing push to both develop customer engagement and promote their brand as an industry leader. Last week we covered a number of tools that could help with your content marketing, as well as the impact it could have on furthering the reach of your business, so make sure to check that out if you haven't already.
Smart Insight's yearly poll of CEO's has shown that, for the third year in a row, content marketing is the activity believed to have the largest commercial impact for their business, so if you don't already have a plan hammered down, best to get on that sharpish!
Content marketing essentially does what it says on the tin: i.e. promoting and sharing well-crafted and relevant content about your business' areas of expertise. With more traditional marketing methods getting less effective by the year, making sure your output of content is the very best it can be, that it's engaging and reaching the widest audience it can, is one of the best ways not to get lost amongst the sea of your competitors.
So, what's the difference between content marketing and just regular digital marketing? Well it's all about the type of information you spread. Companies often fling a lot of information at their consumers, so making sure that the content you promote seems like more than just a way to sell more stuff will help greatly with engagement rates. Marketing is pointless without great content, so spreading interesting information both about and around your area of business not only shows you as knowledgeable, but also more interesting than other similar businesses.
Check out our other content marketing blog HERE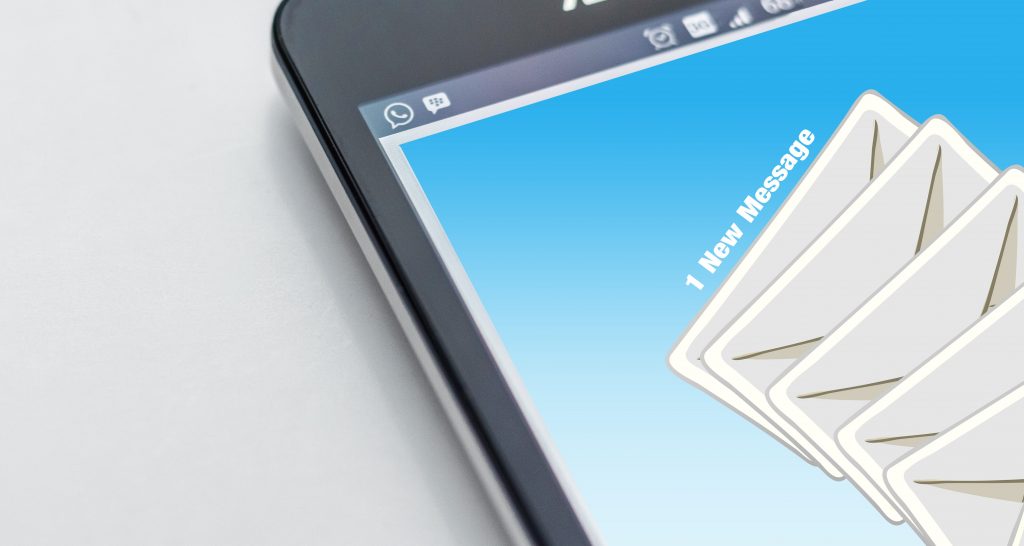 Email strategies 2018
One thing you should really be pushing this year, if you been haven't already, is email as part of your digital marketing strategy. A regular newsletter or mailshot is one of the best ways to keep customers updated on what you're doing as well as promoting any offers you have going at the moment.
Currently, email is competing well with both organic and paid search and can be one of the most direct ways to get new and consolidate old customers. Plus, just one email can get quite a lot done.
To make sure that your emails are accomplishing as many tasks as possible, make sure they always link to important pages on your website as well as your social pages to drive as much traffic there as you can.
One problem many people find themselves running into with their email campaigns is that they're often redirected to many people's spam folders. Unfortunately, trying to promote deals or sounding too enthusiastic can flag spam filters. While we've covered all of this before, the main things to look out for is avoiding mentions of deals, pound symbols, or too many exclamation marks. You don't want something small to stop your beautifully crafted email from ever reaching your customer's inbox.
Having a more conversational tone in emails became more popular last year, with many businesses attempting to humanise their brand. The trick is to strike a balance between friendly and informative. You want your email to get the information across to the reader in a concise manner, but need it to be engaging enough that they don't immediately delete it after reading two lines.
Another aspect to consider this year is the frequency of your emails. Like with most things in life, it really is quality and not quantity. Emailing your customer-base at every available opportunity is going to annoying and probably lead to more people unsubscribing, so stick to a regular, but not too frequent schedule.  Monthly is generally a good schedule to start with.
Check out our more information on email campaigns HERE.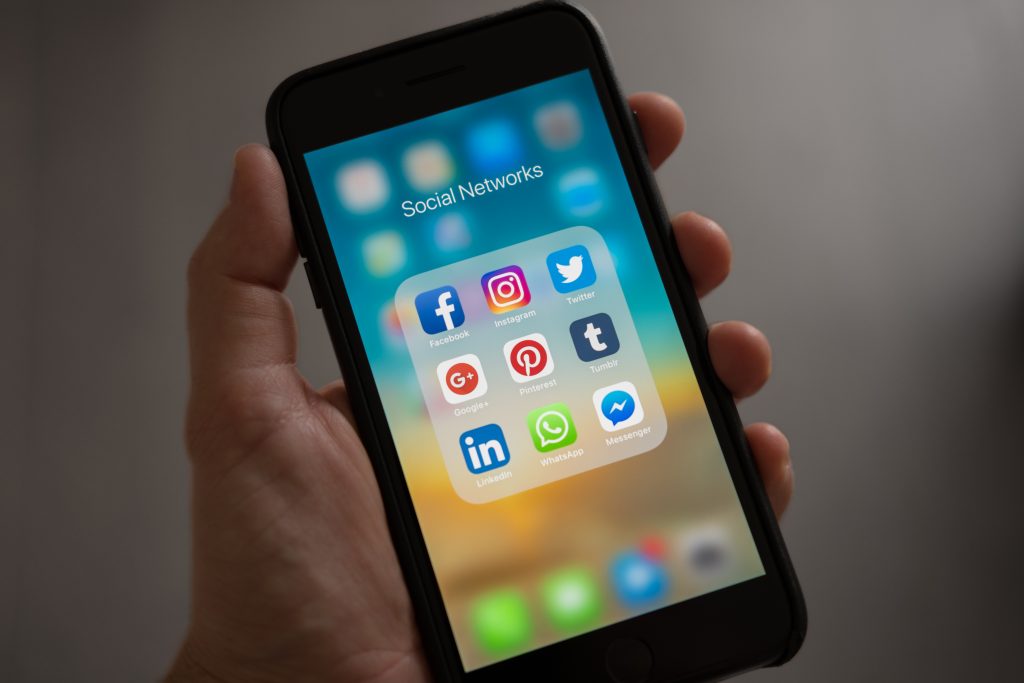 Social Media Strategies for 2018
If you've been checking the updates on this blog for more than a couple of weeks (as you should have been) then you know that we can never emphasise the importance of a social media as part of your digital marketing strategy enough.
If you've already taken our expert advice then you'll already have relevant social pages set up, (It's 2018 now, you really aren't keeping up if you don't) but are you using them as effectively as you could be? Social media websites area great resource of people to tap into with Facebook having over 2 billion accounts and Twitter's active user-base increasing from 30 million to 330 million in just seven years, but how are you going to get your content seen by the most you possibly can this year?
It's all well and good posting updates occasionally, but with social posts having increasingly short lifespans across all websites and social algorithms forever changing when presenting users content, getting yours seen can feel like shouting into an empty void at times.
'If there are so many users, why are my posts getting no likes?' It's a common question. The usual answer is, 'have you made a social media strategy?'
Something as simple as researching popular hashtags around your area of business and finding out pique times to post can help boost your reach exponentially. Planning out your posts in advance can save you a tonne of time in the long run, and taking advantage of the hype surrounding certain events and holidays can get you many more shares. Also, if you think you can pull off humour, do it! Social Media is the perfect place to drop the formalities you may have across other platforms and make you seem like a more human brand.
Speaking of, this year many brands will be focussing part of their social strategy on ephemeral (non-permanent) content, to help boost engagement. Facebook, Instagram, Snapchat as well as many others have a Stories feature which more and more will be taking better advantage of this year. Features like this allow you to post more on-the-fly content that disappears after 24 hours. Using features like this can help you connect with your audience more as it also helps make your brand seem more genuine and human, rather than something only spitting out regularly planned posts.
Plus, stories often appear at the top of people's feeds, so it'll put you right at the forefront of customer's minds when they open the app. If there's one thing customers like, it's knowing that they're going to be dealing with real people and not a faceless corporation. It also makes a great way to advertise daily/weekly deals in a fun creative way!
See our latest social media blog HERE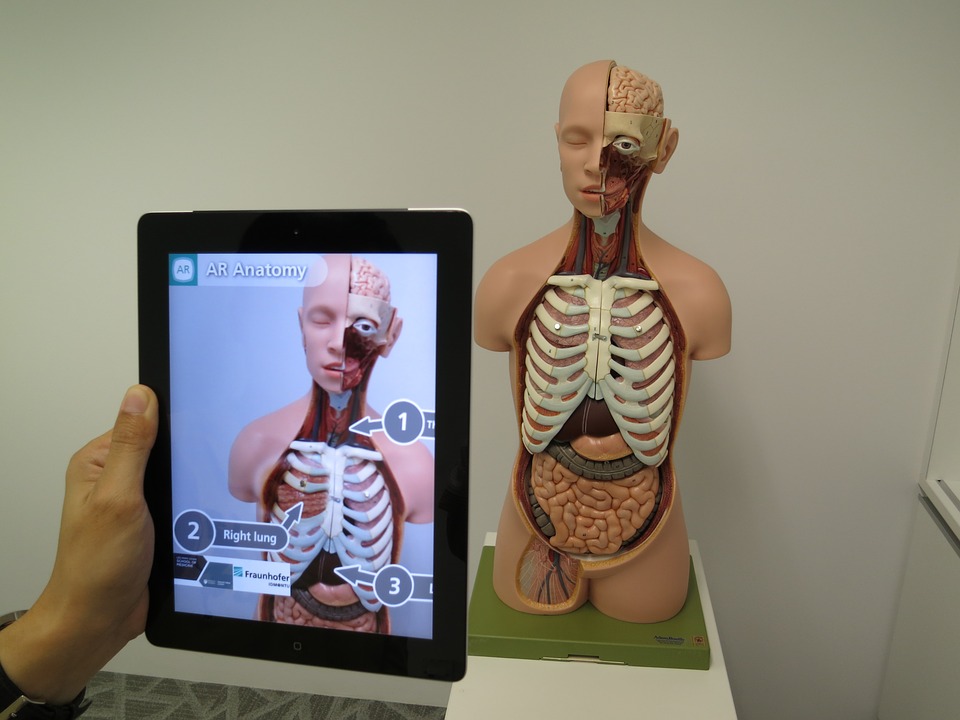 AR
AR was once something reserved for gimmicky rides and theme parks, but now is becoming an increasingly popular tool used by businesses as part of their digital marketing. The release of the iPhone 8 and X last year gave users the chance to play around with augmented reality more, so more and more people jumped on board the trend. With companies like IKEA and Snapchat utilising it, the likelihood is that more and more brands this year will find ways to integrate AR. Soon there might be the possibility for brands on social media to take advantage of it, being able to project their own items into the homes of their consumers!
If you have the opportunity to take advantage of AR for your brand, make sure that it will be a useful addition to your marketing arsenal. AR for ARs sake might come off as gimmicky, so weigh your options as you would when considering integrating any new feature into your social strategy.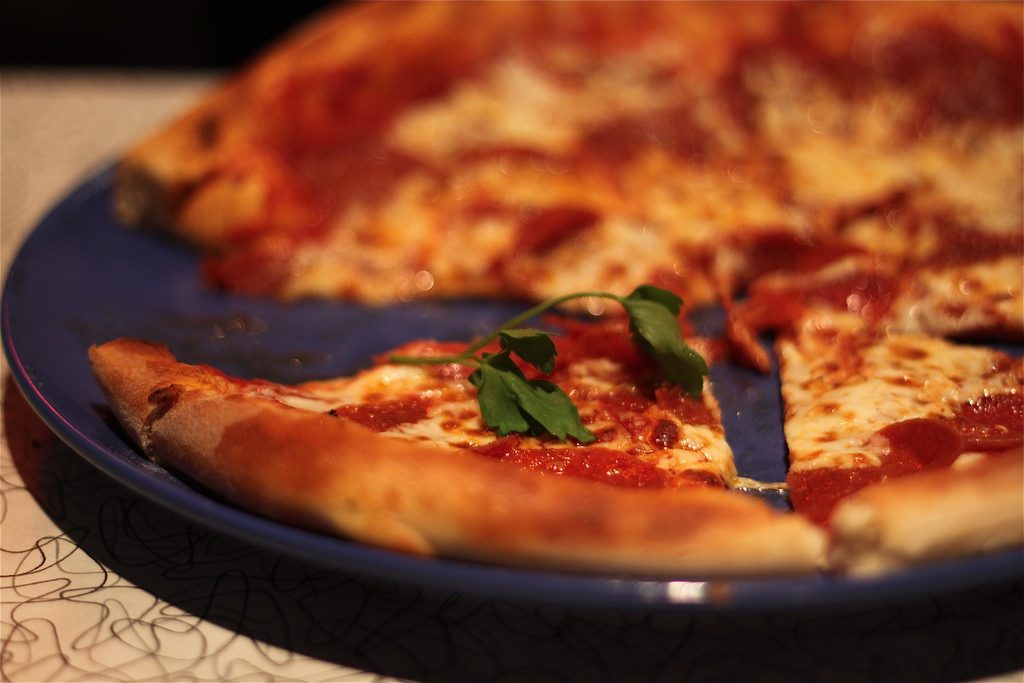 Positive Outlook
If there's one extremely cheesy, but ever-relevant piece of advice we all believe in here, it's how keeping a positive outlook throughout the year can really make a difference. 2017 was definitely hit or miss for many, with it not being the complete train wreck that was 2016, but not exactly being one the happiest periods on record either. While we know it's impossible to put a happy face on all the time, there are ways to deal with them. if you truly do feel overwhelmed at times, make sure to take ten minutes to get your head back on when it gets really bad. You can either wallow in worry, have a secret bathroom cry, ooooor go and make yourself a cup of tea and a biscuit, have a little sit down and really think 'ok, how can I solve this?'
Why not give yourself things to look forward to each month? We're not kidding when we say that our monthly Pizza Fridays are sometimes one of the only things that get us through the week.
Need some help with your own digital marketing? Luckily, we're pretty good at it. Give us a call on 01702 619 139 or check us out on Facebook or Twitter for more helpful insights, or check out the rest of our blog! We post weekly so don't miss out on our fun digital highlights!