14/01/2019
Choosing a digital marketing agency to work with can be a challenging and daunting task. There are many agencies out there with varied specialisms, and choosing the right agency can be the difference between setting fire to your marketing budget, or growing your business to the next level. How to choose?
Well, we are of course biased, but we've compiled a list of 10 things you should consider when choosing your new digital partner. There's a handy checklist at the end if you're pushed for time.
1. Are they a Full-Service Digital Agency?
2. Do they have Case Studies
3. Specialisms
4. Are they Plain Speaking?
5. Do they have Clear Pricing?
6. Are they Committed to Time Lines?
7. In-House or Outsourced?
8. Do they Understand You?
9. Openness and Honesty – Speak to their Clients
10. Reviews
11. Wrapping it all Up (Checklist)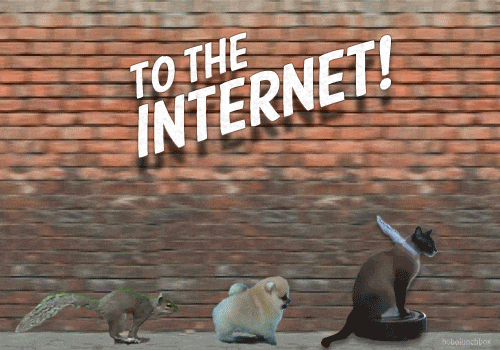 1. Are they a Full-Service Digital Agency?
Something we come across a lot is agencies that claim to offer the whole solution, but when you dig beneath the surface, much of the work is bolted on or outsourced. Examples of this include pay-per-click agencies who also build websites or software developers who also offer technical SEO and SEO consultancy.
So how can you tell the difference between an agency that genuinely is a full-service digital marketing agency – and one that is just doing some bits on the side such as SEO consultancy or video production?
We always recommend visiting your agency before you start working together. It sounds obvious, but we regularly come across new clients who have never met their incumbent agency. When you do visit (and you should!), take this article as a handy checklist to guide the initial meeting.
Ask to meet the individuals responsible for the various services you need. "I see Dave heads up your SEO work – can I say hello?" "Who will be looking after the social media management or paid social on a day-to-day basis?" "Can I meet the person or team who will be working on our new website?" You'll soon find out if the agency is bluffing and these people are either based on another continent or freelancers.
To be absolutely clear – plenty of digital agencies do outsource their work, and do so successfully – we just believe they should be open about it.
Digital marketing services are specialisms – and ideally, you want a specialist working on that particular element of your campaign. There's a world of difference between someone who is a professional web designer and someone who knows how to hash together a template.
There's also a synergy by having all the specialisms under one roof – when the graphic design team work with the web developers, pay-per-click, search engine optimisation, content creation team, social media marketers and account managers – you'll generally get a result that is greater than the sum of the individual skills.
2. Do they have Case Studies
"Have you done this before?" is a great starting question. And if so, "can I see the case study?" Whether it is a brand refresh, a new website, a 3-month marketing campaign, or a full digital content strategy, ask to see the case studies. Case studies should include the visual elements where appropriate – logos, mock-ups, mood boards, car wraps, signage, business stationary.
Marketing case studies should include the numbers – and this is really important. What overall return was achieved? What positions in Google were achieved? What was the growth in visitors? And what was the increase in sales, leads, and repeat business?
What did the client say? And could I speak to the customer?
This will let you know if the agency has a 'churn and burn' approach – i.e., they are turning around as many jobs as possible and not worrying about the quality – or if they are interested in taking responsibility for the work they produce and building long-term relationships. If it is the latter, they won't mind you talking to a couple of their long-term clients to give you some reassurance.
3. Specialisms
If you own a super-car – you choose a specialist to service it, and you fit it with specialist parts. What you generally wouldn't do is spend a lot of money on a performance vehicle, then take it to the local garage for cheap replacements. Similarly, you wouldn't let just anyone poke around in your mouth with a power drill. You'd choose a fully qualified, experienced dentist.
We are still shocked to find national companies with £100k+ marketing budgets managing their digital strategies and paid advertising spend themselves – and often wasting large proportions of the budget through inexperience. Or writing their own website copy – using jargon that only they understand and without conducting keyword research. Or getting a logo done on the cheap, and regretting it further down the line.
Like our example of the dentist – when picking a digital marketing agency, look for one that employs specialists, not generalists. You want someone with artistic talent and an eye for detail to design your brand. You want someone analytical and who loves numbers to work on your paid search campaign. A front-end web developer who understands code and has been building websites since the dawn of the Internet will do a better job than the graduate who started building sites last year.
It's common sense – but we've come across this issue so many times, and felt it worth a mention. We've taken on projects where the previous agency or the client had 'had a go' at it (whatever 'it' may be) – and not got the best results. Seek an agency that has specialist talent and a history of running successful digital campaigns.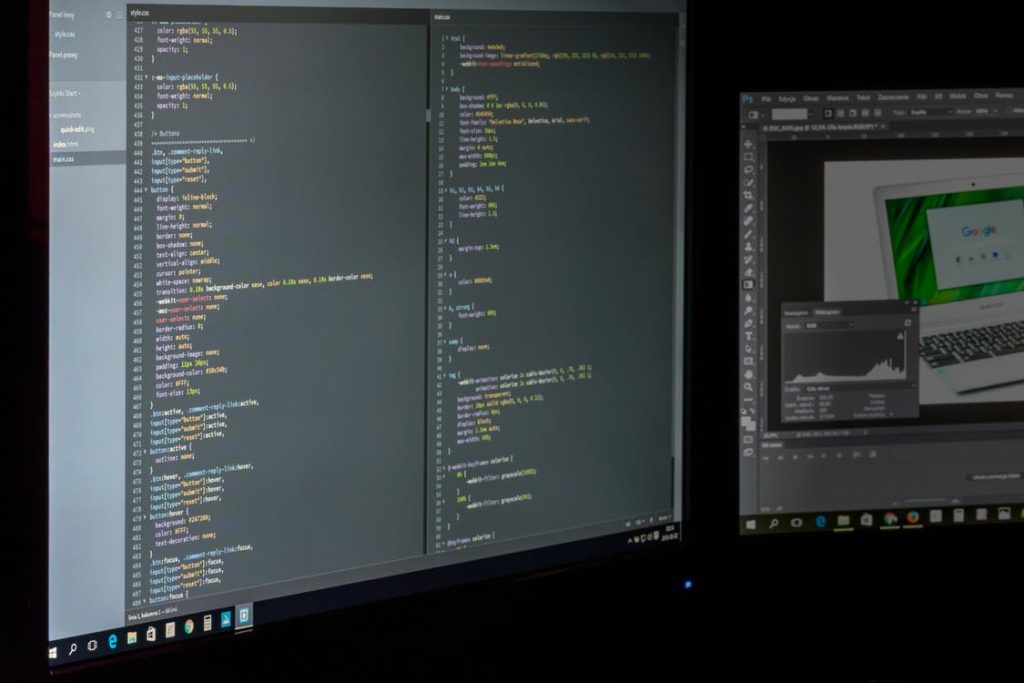 4. Are they Plain Speaking?
Frequently heard by the techies in the industry – "I'm sorry, your project is running late because of a Microsoft update with IIS on AWS that has affected project flow with the waterfall effect causing latitude in the dot-net compilation times. I'm sure you understand."
Look at the agencies' own website, and read it. Does it make sense? Can they communicate in clean, jargon-free, easy-to-understand language?
If you work in a technical industry (such as digital marketing), you have to make an effort to make what you do make sense to your clients – who don't necessarily have the years of experience that you rely on. Some agencies, frankly, can't be bothered – and will tell you they're doing a good job and you just have to trust them. This strikes us as lazy and disrespectful.
We would recommend finding an agency that makes the time to explain what they are doing, and why – and can communicate it in plain language that you understand. This indicates that firstly, they probably know what they are doing, and secondly, they respect you enough to communicate it to you without using jargon, or being patronising.
5. Do they have Clear Pricing?
Another common complaint we hear about digital marketing agencies is that the marketing campaign or project started at one price, and then there were loads of extras that weren't expected. And by that time, the client was so far into the project they just had to 'suck it up'.
When choosing an agency to work with, ask about how they charge. Is it on a retainer? And if so, what is included in the retainer, and what is extra? What rate is Ad-hoc work charged at? What proportion of the marketing budget is 'fee' related, and how much is spent on things such as Google advertising or paid social?
We've come across a number of agencies (some national), that billed the clients directly for their Google Pay-Per-Click (PPC) spend (previously Google AdWords, now called Google Ads), but weren't telling them how much was being spent with Google and how much was the management fee. After a bit of digging, we found that one particular agency was charging 50% of the budget as their fee!
To put that in context, when we started running Google PPC campaigns years ago as a Google Partner, we asked our relationship manager what the going rate was. He answered that on average, most agencies charged between 20% and 25% of monthly spend as a starting point – so we charge 20% of spend as a starting point, and tier down to 5% when clients start to spend bigger bucks. But the clients of that other agency were being charged 50% fee – and weren't being told!
Clear pricing should be the result of honesty and integrity in an agency – so if the prices aren't clear, run a mile.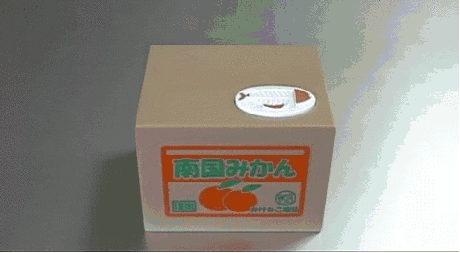 6. Are they Committed to Timelines?
We get asked frequently, "how long does it take your designers and developers to build a website?", or "how quickly can you get me to the 1st page of Google?". The answer, of course, is not always straight forward – we've built websites for large international organisations, and the timeline has been over 9 months due to the number of people client-side that are involved.
We've also turned around smaller websites in a number of days or got a 1st page result in under 2 weeks. It varies project to project and can depend on how engaged a client is prepared to be.
The important factor to consider when choosing your digital marketing agency is their approach to projects. Do they have a project manager or relationship manager that will keep the project on track? What is their expectation of your involvement? Will they have weekly / monthly catch up calls? Will they warn you about delays if you don't give feedback in time?
Something we always strive to achieve as an agency is to 'do what we said we were going to do' (and a bit more!). It sounds obvious, but that means not making unrealistic promises, not saying we can do things we can't, not underestimating work – and when your culture is to help your clients, this can be a discipline.
Many digital agencies say 'yes' to things they really shouldn't – and that's partly the fault of the client (sorry, you're not perfect!) – but it's mostly the fault of the agency, as they should know better. Timelines can slip when the plan isn't clear, or the direction changes mid-way through a project – but your agency should put a framework in place to stop that happening, and keep you informed throughout.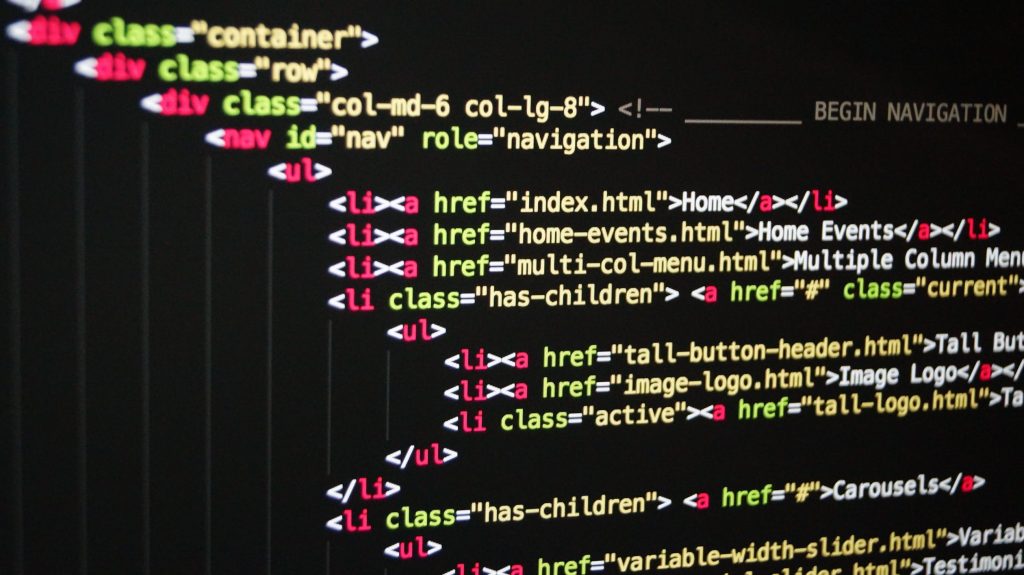 7. In-House or Outsourced?
This item is slightly controversial – as many large London agencies outsource work, and employ contractors for projects.
Revive Digital's managing director knows this for a fact as many years ago, he was that outsource contractor for a large international digital agency, and worked on projects for the BBC, Sony, Lloyds, Visa to name just a few.
So why is this a consideration?
With the larger digital agencies that are based in London, these firms will employ a core team of account managers, campaign strategists, digital designers and developers, and will often use specialist contractors or external agencies to handle niche items for short-term digital campaigns. This works because of the short-term nature of the projects, and because they have the infrastructure and experience to handle a distributed workforce.
An outsourced work-force can become a problem in smaller digital marketing agencies when there isn't the framework in place to handle project timelines and quality control, and things slip when the person 'not in the room' gets distracted or drops the ball.
Although anecdotally many companies sub out their web design work to India or other parts of the world, we have yet to see this done successfully. The cost-saving in putting the work abroad to a cheaper work-force is usually negated in the quality control issues with English as a second language or the instructions lost in translation.
Ask the question – and if your digital agency is outsourcing work, ask them why, and how they manage the quality of their digital campaigns.
8. Do they Understand You?
When you meet your potential digital marketing agency (see point 1), they will want to ask you lots of questions. Be as open as you can – they are (usually) not trying to steal your industry secrets, but trying to learn about you, and what you need from an agency.
A good digital marketing agency understands that not one-size-fits-all – and will take the time to learn as much about you as possible, so they can recommend a winning digital strategy that will work, combining channels that are most appropriate for you and will have the greatest impact.
However, look out for the questions that they ask. If they are asking how long you've been established, what you do, or who the owners are, they possibly haven't done their homework, as this information is usually readily available.
Before we attend any initial meeting with a potential client, we will have checked out the existing website thoroughly, read the back-story, found the owners on LinkedIn, found the social media channels, poked around in companies house, and done some research on the market and competitors. Is this because we're nosy? Yes – but more importantly, because we have to learn our clients' businesses and marketplaces before we can possibly recommend something that will work.
The question of budget will always come up. Be as open as possible in this regard, if only by giving spend brackets. This is because a good digital agency will work with clients of all sizes and requirements, and should be able to tailor a campaign to your budget (we work with client spends between £500/month and £100k/month).
The counter to this is, be clear on your expectations. If you want to spend £500 per month on pay-per-click and be top of Google for 'Car Insurance' – it's simply not going to happen. We will usually ask what the target is for leads per month, or online sales volumes and amount, or reach (people that have seen your brand).
If your digital agency knows what you are looking to achieve and your budget fits, it then simply becomes about how you get there.
9. Openness and Honesty – Speak to their Clients
In point 2 we talked about Case Studies. Once you've read what the agency has to say about the work they've done, ask them if you can speak to the businesses in those case studies. Sometimes they may not be able to put you in touch – for example, we often anonymise marketing case studies – but the agency should be able to put you in touch with some of their clients for a business reference.
This is normal practice in many industries – and it will give you the chance to quiz another company on how things went with your potential new digital partner. What did they like about working with the agency? What could have been better? Would they recommend them?
Working with an agency should be a relationship – not a supplier/customer relationship, but more of a partnership, whereby the goals of the agency are aligned with your own goals for growth as a business. For this to work, you both have to be honest, and open.
There may be bumps along the way – you may not like what is initially designed or built, or the campaign may not be as successful as you'd hoped. You will need to be able to talk with your agency without feeling you are being fobbed off, and that they are listening to your concerns and taking them seriously.
Imagine things have gone wrong and you need to pick up the phone or meet with the agency to discuss the problem. Do you get the feeling they will treat you well and deal with the issue?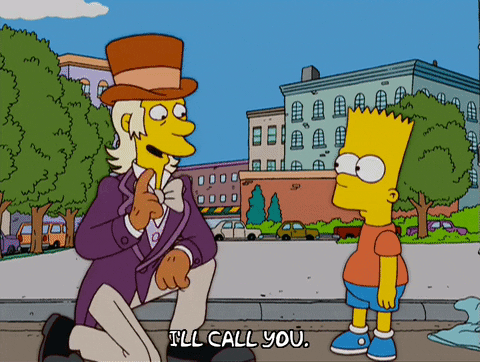 10. Reviews
This should be obvious – but it's worth a reminder to check out the agencies' reviews. There are plenty of 3rd party review services such as Google Reviews, Facebook Reviews, TrustPilot, FeeFo – and plenty of trade specific review platforms such as Trust-A-Trader.
Don't expect 100% perfect reviews – if the agency has been around long enough, they are bound to have a couple of negative reviews – but see how they have handled them. All companies can have problems, but how the issues are handled frequently gives you an insight into the culture of the agency and how they treat their clients.
Be realistic about the reviews as well, and check them from a number of sources. Reviews have become such an import choice factor that some companies try to game the system and leave fake reviews. Do the reviews look real? Many review systems such as Google and Facebook allow you to click the reviewer and see what other reviews they have left.
A good review will often mention specifics, and sometimes a name of a person or team – you can usually spot a fake review for being too generic, short and by a person with no other reviews.
11. Wrapping it all Up
So, to summarise with a checklist – when choosing your digital marketing agency make sure they:
1)      Can do the work (Full Service) – visit their offices!
2)      Have done it before – ask to see Case Studies
3)      Have the appropriate skills and specialisms – ask to meet (delete as appropriate):
SEO Manager
PPC Manager
Social Media Manager
Content Writers
Web Designer
Graphic Designer
Campaign Manager
4)      Can communicate – Read their website
5)      Have a clear pricing structure – ask how they allocate monthly budgets
6)      Can work to a timeline – ask them why a project might get delayed
7)      Aren't outsourcing all the work – ask them their thoughts on outsourcing
8)      Take the time to understand you – ask them what they know about you and your industry
9)      Are open and honest – ask to speak to an existing client
10)   Have a good online reputation and can handle complaints – read their reviews

If you would like to find out how a digital marketing agency can help you, then please get in touch with our knowledgeable team. Call us on 01702 619 139 or visit our contact page today!