28/11/2019
Email marketing is the use of email to promote products and/or services. It's used to establish relationships with potential customers, keep existing customers up to date, promote special offers to encourage loyalty and lots more. It's a form of direct marketing similar to sending traditional mail. However, email marketing is much more cost-efficient and better for the environment since it's completely paperless. Strangely enough, some people think that email marketing is an outdated form of digital marketing, but this is far from the truth. Email marketing has been an effective means of direct communication since its conception. There's a good reason why business owners and marketing experts say that email communication is the most important to their digital marketing strategy even over content marketing and social media.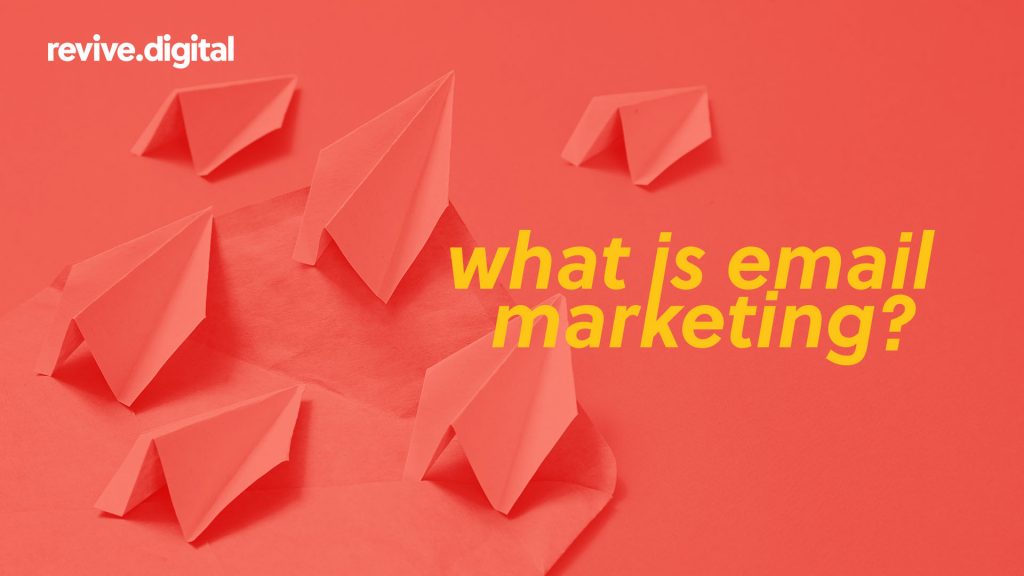 What is Email Marketing Used For?
Email marketing is an effective means of communication and form of marketing that can be used to build trust and loyalty with customers over time. It is also a highly effective way of keeping customers informed about sales promotions or offers. If people buy products and/or services from a brand, then they are going to want to stay informed about the brand; communicating via email is the best channel to do this. In fact, more than 50% of email respondents say they check their personal emails more than 10 times a day and is their preferred way of receiving information about brands.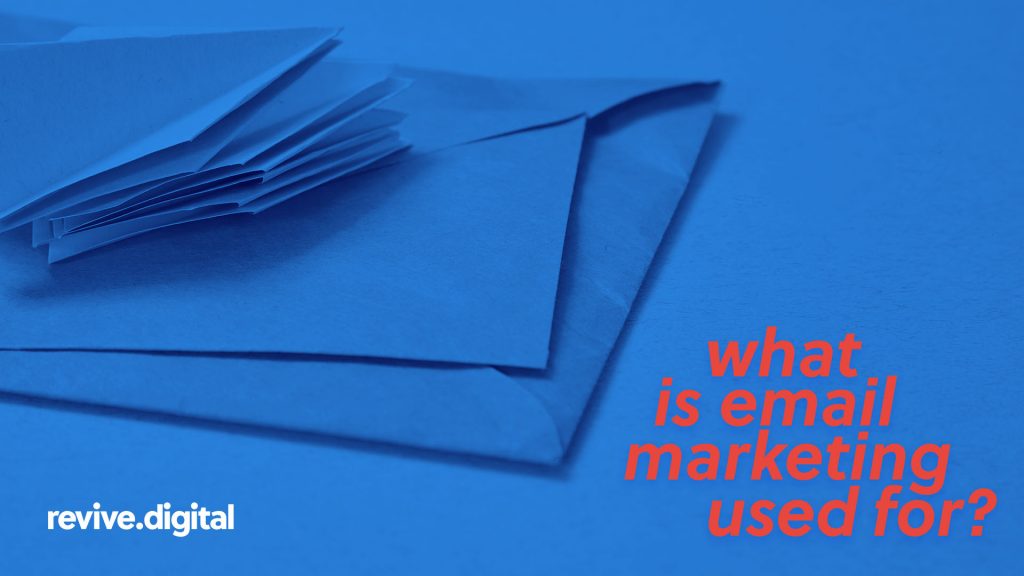 What Are the Benefits of Email Marketing?
So, we know that email marketing is an effective means of communication, together with being a cost-effective solution for lead generation. But, there are many other benefits of email marketing which we are going to explore now.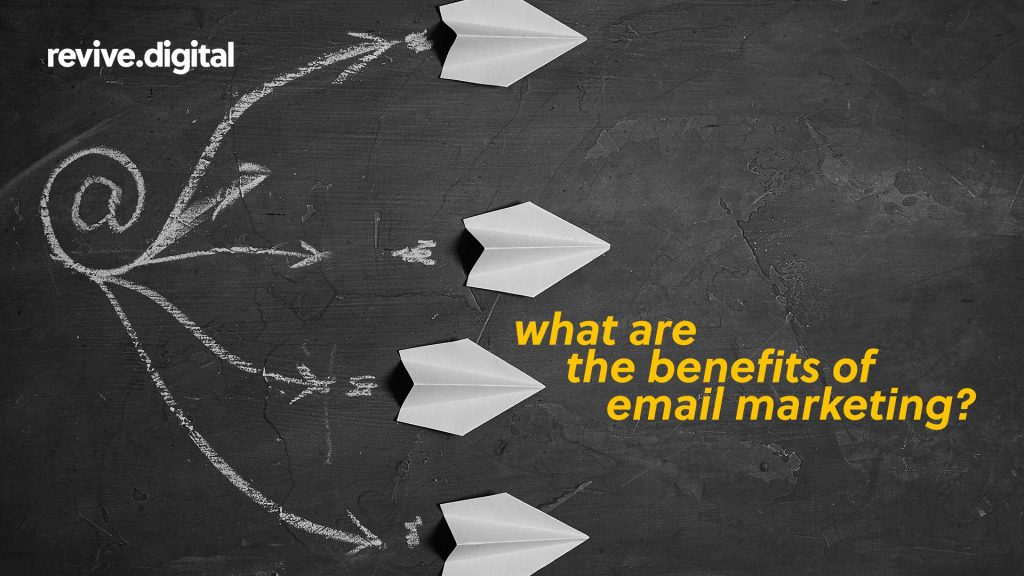 It Builds Credibility 
Emails from an unknown source with a suspicious subject line will just look like spam. Customers will often pass these emails off and delete them without even opening them. You need to tailor your content in line with what you know your customers will want to see.
It Can Boost Sales
Email marketing provides an excellent opportunity for boosting sales through impulse buying. You can entice your customers to make additional purchases in a couple of different ways:
Promote products that are often purchased alongside other products.
List similar items that align with customer's past purchases.
Create a unique discount code for future purchases.
A lot of consumers act impulsively when they receive an email that informs them about relevant products that are related to their past purchases.
It Forges Stronger Customer Relationships 
Your customers will appreciate a well-written email that educates and informs them. The time and amount of effort it takes to create a compelling email doesn't go unnoticed by your customers. They want to know what going on with your business and how they can get actively involved. It's impossible for you to contact all of your customers by phone but using email marketing bridges that gap.
It Helps Establish Authority 
When running a business, you want to be seen as an expert in your chosen field. Establish that to position your business as an authoritative figure in the eyes of your existing and future customers. Your customers have signed up to your email newsletters because they want to hear from you. They like the content you send them, and it keeps them engaged, which helps to establish authority over your direct competitors.
What is Email Optimisation?
One thing to keep in mind is that there are optimal times that you should be sending out your emails just like you would when posting social media updates. Subscribers are more likely to open one of your emails if they are not busy at the time it arrives in their inbox. Otherwise, they might open it a few hours after they receive it or forget about it completely. Most email marketing services can help you determine which times are ideal for you to send out your emails. You can also use data from your previous email campaigns to make improvements on future emails.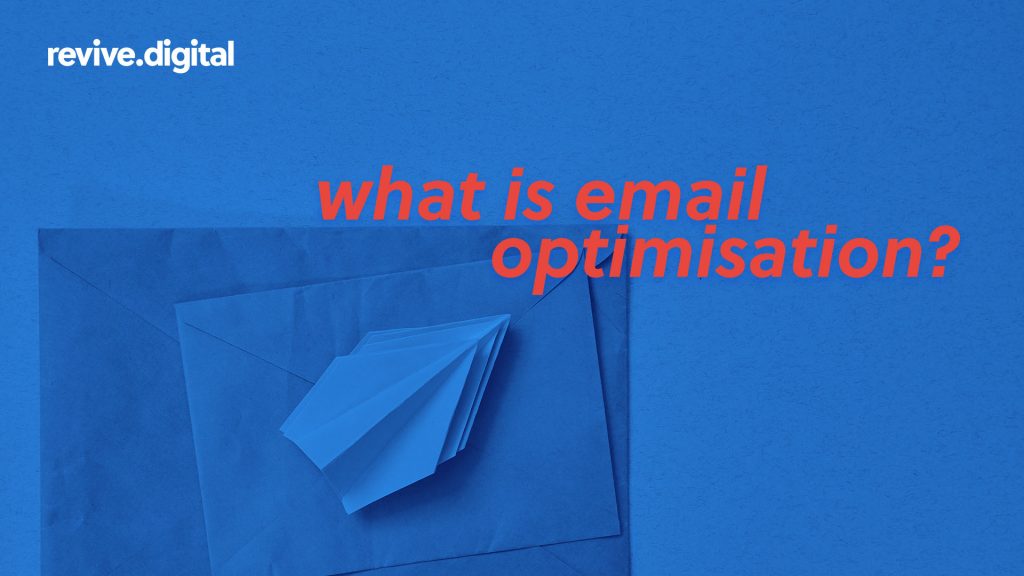 What Are the Best Email Marketing Services?
If you are looking to send email newsletters then choosing the right email marketing service that can accommodate your business needs and marketing strategy is important. With so many choices on the market, it can be easy to get overwhelmed when trying to choose one. That's why we are going to break down the best ones for you.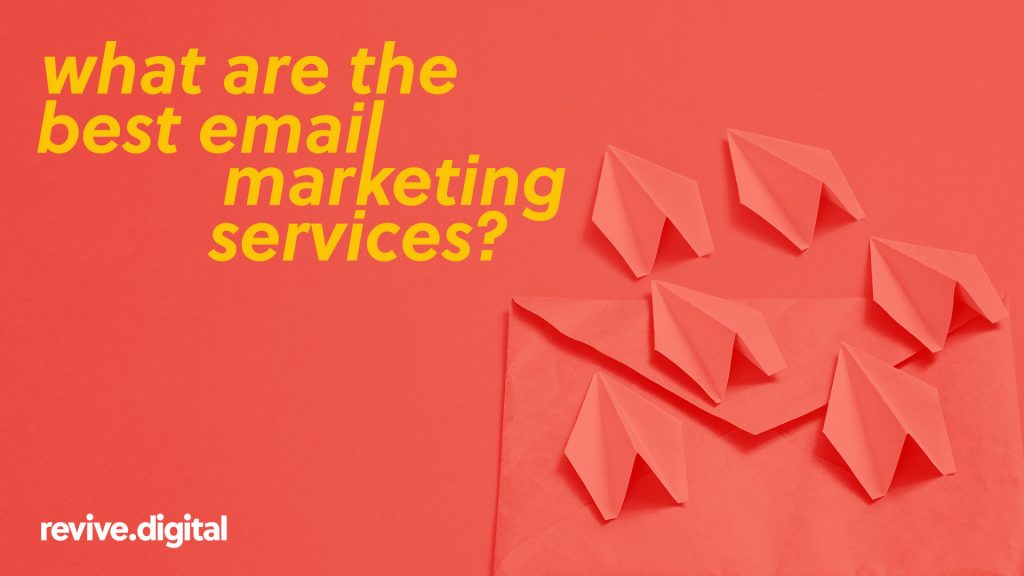 Mailchimp
Mailchimp is more than just an email marketing service. It comes with important features that lets businesses convert their subscribers into paying customers. The features are powerful, dynamic and affordable for businesses of all sizes. For example, you can also create landing pages to work in tandem with your email marketing campaigns. It also offers pre-built templates so you can create emails in an instant.
Constant Contact
Constant Contact is one of the most popular email marketing services among small business owners. When signing up, you will be asked to choose your industry and what experience you have with email marketing. Based on what you put, you will then get customised content that will help you improve your email marketing skillset. They also have a large library of resources and offer support with live chats and discussion forums.
GetResponse 
GetResponse is an email marketing service that helps businesses grow their email lists with high-converting sign-up forms. Their interface is modern and user-friendly, which means you can get your email marketing campaign up and running quickly. Aside from their email marketing service, they also offer many other features that can help businesses grow. For example, you can host webinars and build landing pages to help convert potential customers.
Campaign Monitor
Campaign Monitor is so much more than just an email marketing service. With this tool, you can create workflows that automate your campaigns depending on what action subscribers take when they receive the emails. You can create beautiful emails and track clicks in real-time to monitor your conversion rate and performance of your campaigns.
What is The Future of Email Marketing?
Email marketing is expected to gain momentum over the next few years and even outlast some modern digital marketing channels that are being used today. So, what is the future of email marketing and what lies in store for 2020? Let's take a look.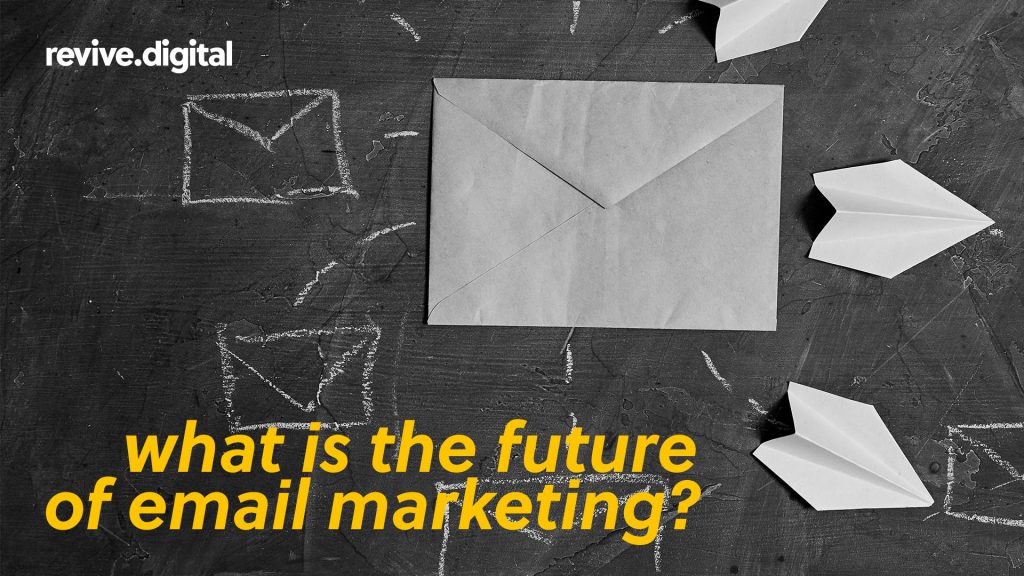 More Interactive Email Content 
The concept of having interactive email content can be a little difficult to grasp at first. While plain-text emails will always have their place in email marketing, more and more businesses are choosing to add interactive content within their emails to increase engagement.
Loyalty Programs 
Marketers are already starting to include loyalty programs in their email marketing strategies, and this is only going to increase as we head into 2020. Loyalty programs help to bring in new customers and also retain existing customers.
The Use of Chatbots 
The future of email marketing will see the use of chatbots become more popular. They present a great opportunity for businesses that are looking to open up a new channel with customers that can increase conversions and develop better relationships with customers.
Need Help With Email Marketing?
At Revive, we love producing high-quality email marketing campaigns that help our clients stand out from the crowd. Our team of content writers and designers use the latest software and analytics tools to ensure we can manage your email marketing campaign(s) with precision from start to finish. Our years of experience means that we know what works and what doesn't. If you would like to find out how we can help you with email marketing, then please get in touch with our expert team. Call us on 01702 619 139 or visit our contact page today!