08/07/2019
SEO stands for search engine optimisation. The question is; what exactly does that mean? And, what does the practice of search engine optimisation entail?. In short, it is all about generating organic traffic and increasing search engine results rankings. Within the practice of SEO, there is a myriad of different strategies to achieve the above goals, and some are more effective than others. And, these different strategies change all the time as Google continuously updates its algorithms.
So, now that we have covered the basic principles of search engine optimisation, are you ready to take a much closer look? While the answer to what does SEO stand for is a very simple one, what it involves is a lot more complicated than you might think. And, this is exactly why we have created with this blog post. The practices that we are going to cover are all essential for forming an effective SEO strategy.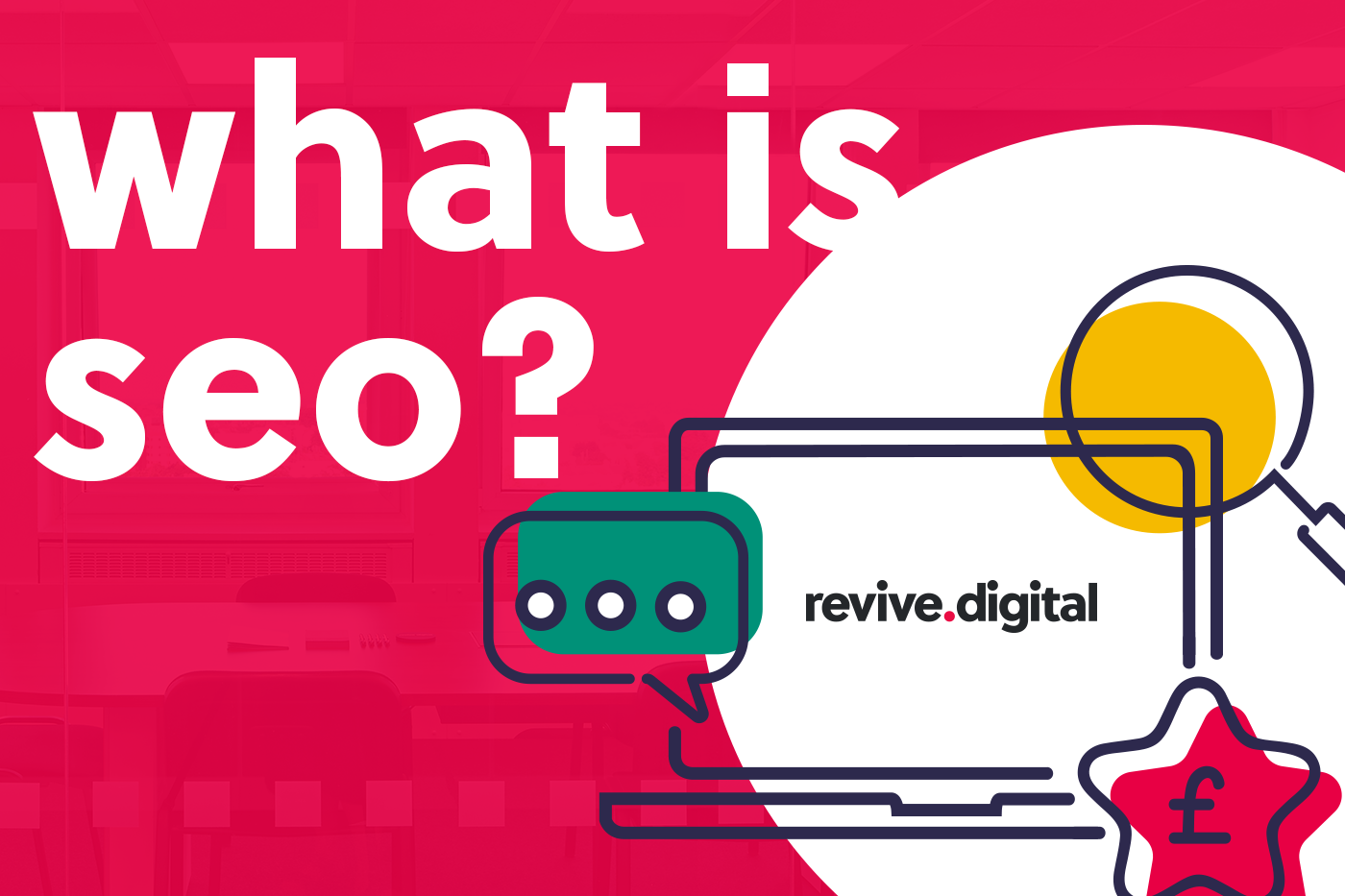 On-page SEO
On-page SEO is the practice of optimising the front and back end components of a website, so it ranks in the search engine results pages and brings in traffic. On-page SEO is crucial because it tells Google about your website and its content, and how it can provide value to visitors. You cannot just create content for your website and hope people will come; it needs to be optimised. Every little component of on-page SEO is entirely down to you, but this is exactly why it is so important to do it correctly.
Keyword and Keyphrase Research
Keywords and keyphrases make it possible for people to find your website when they make a search query on Google. And, if you don't know how to use keywords for SEO and within your content writing, then you are going lose out on traffic and ultimately money. The starting point to using keywords and keyphrases within your website starts with doing keyword research. Doing keyword and keyphrase research helps you define your content strategy because it helps you understand the terms that your target audience is looking for online. To get started, you should brainstorm different terms that you think your target audience is searching for. Then, find related terms by looking on Google and see what else people are searching for. By doing this allows to you determine what keywords and keyphrases to include in your content. You can also discover keywords and keyphrases that your target audience are looking for by using tools such as Google Analytics and Google Search Console.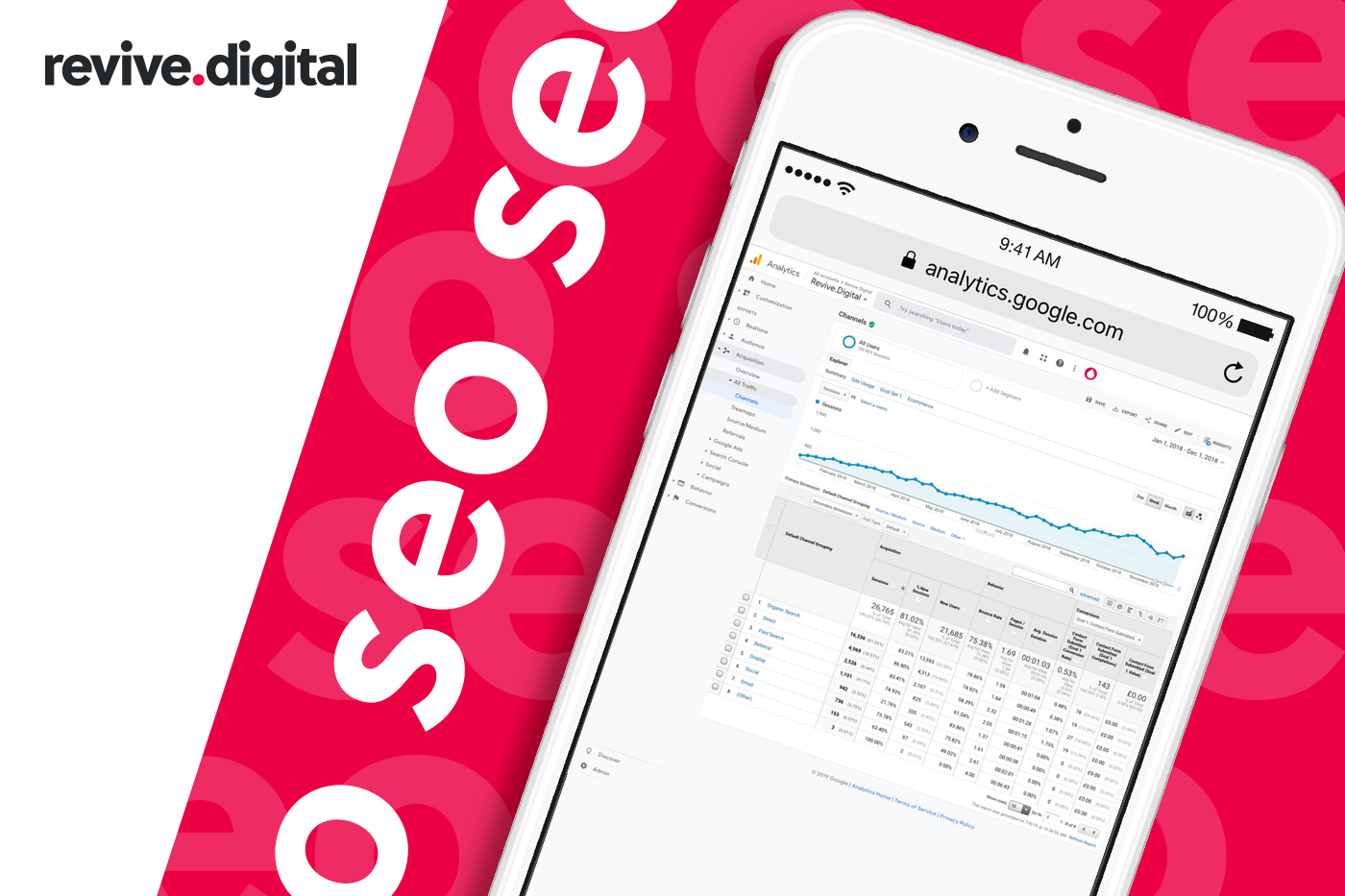 Content
Website content determines which keywords and keyphrases your business will rank for on the search engine results pages. Unique, relevant and quality content will rank a lot better and drive traffic to your website than poor content that doesn't satisfy the user who is searching for it. Google's algorithm picks up on unique and relevant content, so your content needs to be duplicate free and engaging but also reinforced by robust web design to be search engine friendly. Including internal links (otherwise known as anchor text) within the content on your website is also key for directing visitors to the pages you want them to see. But, the most important thing to do when content writing is to create something that people want to read and benefit from.
Meta Titles and Descriptions
A meta description is an HTML element that describes the content of a website's page. This short piece of text appears in the search engine results pages underneath the title of a page. Whereas unlike meta descriptions, meta titles simply show the name of a webpage. A compelling meta title and description has the power to increase your website's click-through rate as it allows users to see precisely what the page they are clicking on is all about. When creating compelling meta descriptions and titles, consider the following few things:
Use target keywords.
Make sure that it is as relevant as possible to the page's content.
It should communicate urgency.
Give users a reason to click through to the page.
URL Structures
URL structures involves a complex mix of accessibility and usability factors. They are an essential element when it comes to SEO because they are the first thing that users and Google see. Your URL structures should directly relate to the larger infrastructure of your website. You want your structures to describe precisely what is on a specific page together with informing users where the page belongs to on the rest of the website. So, for example, the URL for this blog looks like this:
revive.digital/blog/what-does-seo-stand-for
Page Speed
Page speed directly affects how users interact with a website. Have a good page speed, and they will enjoy using a website. But, have a slow page speed, and this will be the complete opposite. There are many different factors that determine page speed, including a site's server, image compression and file size. A slow loading website can significantly damage your search engine rankings because it creates a poor user experience and causes a higher bounce rate.
Off-page SEO
Off-page SEO is very different from on-page SEO and refers to techniques that you can use to improve your website's ranking. It is called off-page SEO because it is a technique that your website visitors will not see. Optimising your website for off-page SEO means you have to improve the way that users and Google view your website in terms of relevance and authority. So, what does off-page SEO entail actually? Let's take a look.
Social Media Marketing
Using social media marketing for off-page SEO has become an incredibly powerful technique over the past few years and can drive traffic to your website. If you want to drive more users towards your website or a new blog that has been published on it, then engage with users on social media. Using social media marketing will help you generate more traffic for your website and help you gain more backlinks.
Guest Posts
There are many different websites and blogs out there that are willing to accept guest posts from various content writers. You can write an informative piece of content and then contact webmasters asking them to publish it as a guest post that includes a link back to your website. The most important thing to remember when creating guest posts is that you are doing for more than just gaining a link for your website. Your objective is to create pieces of quality content that people want to read.
Infographics
Using infographics as part of off-page SEO is one of the most effective ways of gaining links. Infographics can include informative and valuable content about your brand through the use of compelling graphics and can be a great communication tool for describing your products or services.
Reviews
If you want to stay ahead of the game, then reviews need to form part of your off-page SEO arsenal. Whether you sell products or services or a combination of both, reviews have a massive influence over the way people interact with your website because they build trust. If you are a business owner in the local community, then reviews are even more important and brilliant for local SEO.
Press Releases
Having information about your brand published on an external site is not only good for exposure, but also great for SEO. If you are looking to improve your business's website traffic and distribute a press release that focuses on gaining media attention rather than a backlink, then this is a great strategy to be using.
Improve Your SEO with Revive.Digital
Looking to vastly improve the traffic coming to your website? Our SEO and content marketing specialists have years of experience in running SEO strategies for many different clients. To ensure they deliver the very best results, our team use a myriad of different tools including Google Analytics, Google Search Console, SEMrush, cognitiveSEO, Ahrefs, AnswerThePublic, Screaming Frog and many many more.
If you would like to hear about how Revive.Digital can help increase your brand's online visibility and make your website an SEO success, then please get in touch with our knowledgeable digital marketing team. Call us on 01702 619 139 or visit our contact page today!