10/07/2020
Marketing genius Seth Godin once said that content marketing is all that's left. It's a term that became more widespread around two decades ago and so instead of just marketing your products, you deliver information that adds value for your customers in return for sales and loyalty. And to really get to grips with it, understanding some content marketing basics is crucial.
You need to make a few basic decisions before you put a finger to that keyboard.
What is Content Marketing?
Content marketing works by providing valuable information so your customers have a better understanding of a product or service. It increases their knowledge. If you deliver your content consistently and always provide value, in return your audience will give you a 'lifetime' of sales and loyalty. They'll recommend your business and even offer insightful feedback.
While content creation focuses on what will be delivered, content marketing focuses on where and how the content will be delivered.
It's true you need great content ideas, but there are a few important things to consider before you start creating your website content. Having a plan and a purpose helps you rise above the noise. And really understanding your audience is the difference between success and failure.
So, is Content Marketing a New-ish Trend?
No.
Of course most people involved in the internet for a living have heard of the phrase 'content is king'. It was popularised by Bill gates 23 years ago. It's been so, so, so overused, but it's as true as ever – along with it's partner 'context'.
The Content Marketing Institute shows content being used as a successful form of marketing going way back to 1732 when Benjamin Franklin published Poor Richard's Almanack to promote his printing business.
They cite another great early example, from 1801 too. To promote their books the book seller Librairie Galignani they opened a reading room and even printed a newspaper that featured articles about popular books and comment from influential authors.
It's fair to say the process may have been 'defined' in more recent times, but business has always been business.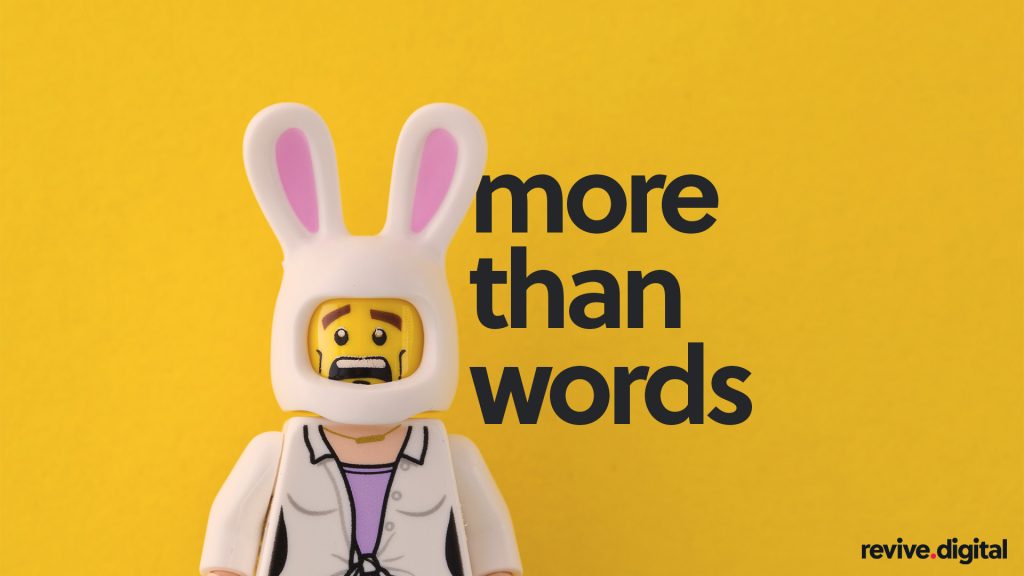 Is Content Marketing Always About Publishing Words? Blog Off.
Again, the answer is no. But for many businesses, particularly smaller ones, content marketing still means creating a blog and, for example, posting it on Facebook.
Take the most successful toy in the history of grown-ups walking across a room and stepping on small pieces of plastic…
The team at Lego don't blog about '10 Creative Uses for Your 2 x 2 Bricks'. They do create series of animated stories; they showcase user-generated lego builds; they create full length movies. And of course the storylines feature sets and figures you can purchase (actually for a long time their marketing was seriously under the radar, but Lego's marketing history is another story in itself).
It's great, engaging content. And if a child loves the movie or sees what another child has made there's a high chance they'll want to buy a matching set. Or any set. Naturally, it's going to be big ideas from the makers of the world's best-selling toy and not every piece of content can be created on such a grand scale. And just to add a note here, Lego's adult fan demographic is actually massive.
Another example (and one that's always used to show great content marketing) is the Blendtec 'Will it blend?' YouTube videos. Blendtec's USP is that their blenders will blend almost anything you can think of.
Allegedly, the ads came after a new marketing boss saw the technicians testing the strength of the blades, using light bulbs, a rake handle, marbles – all the things you don't associate with a blender. He saw the opportunity and started making videos. Will it work? … 235m hits later. Will it get shared? Guaranteed.
It's certainly not to say that blogs aren't relevant, but consider the touchpoints with your audience and how they want to consume your content.
Why Do It? Understanding Content Marketing Basics
These days creating and delivering content properly is about creating an affinity, a relationship, with your brand and creating content that delivers a good ROI. Because that's what good content does – it delivers a return. It's not there to be frivolous. Budgets have to be spent wisely. That return may not be quick though and that's sometimes a problem for marketers trying to show content's value to business bosses.
Great content centres around the customer's needs or the service user's pain points. And it comes from the entire business, not just the marketing department. For example, your customer service team are on the frontline and will deal with your audience's pain points on a daily basis. They are well placed to feed into what issues customers and service users have.
It's not just about keywords to achieve search engine rankings. When you build a site with brilliant content that creates value for the people that use it, the search engines will reward you. So will your audience.
You probably have an inbox filled with 'content'.But do you read it? Does it make you want to stop what you are doing and just have to be read? If it doesn't add value to a person's life your content is only adding to the noise. And it's not free to create, even if only from a time perspective.
Unless you have no competition whatsoever then you need to separate yourself somehow and push through the noise. Producing and marketing great content has brought companies back from the brink of going under.
But it means creating something that's different from everyone else. But not different for the sake of being different – it still has to add value.
Content in the Wider Context of Your Marketing
For true success, understand that everything in a business is interconnected and your marketing channels do not exist independently of each other.
Content is no different. It functions as part of an overall marketing strategy. Take a look:
SEO – search engines reward websites that publish consistent and high quality content
PPC – paid search and pay-per-click needs good, relevant content to work properly
Generate Leads – good content is crucial for driving traffic and producing leads
PR – internally and externally PR focuses on the audience needs, not the business
Social Media – Imagine social media without engaging content? Yawn
In return these channels offer the opportunity for your content to be showcased to a huge audience.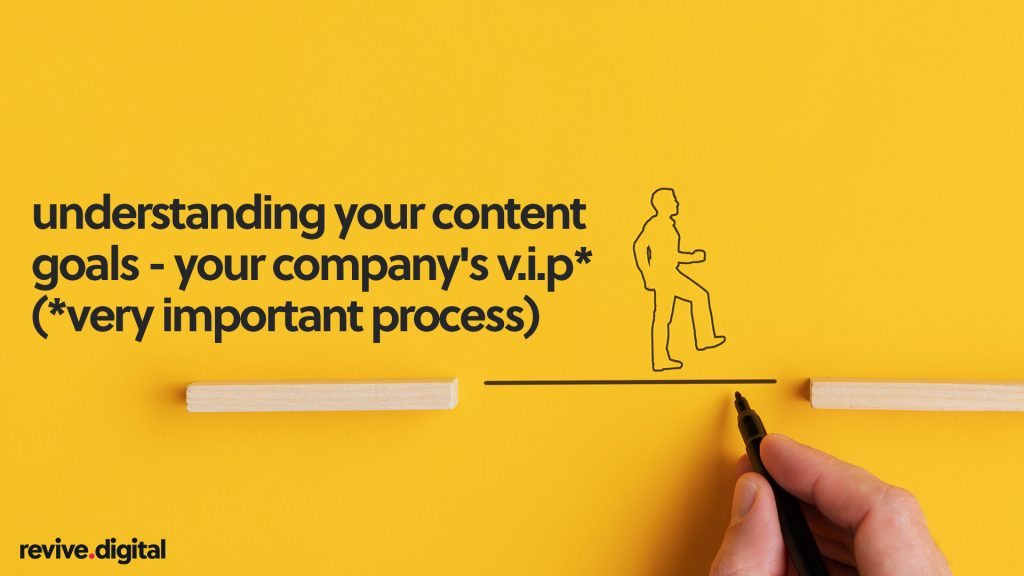 Goals. Vital in Understanding Content Marketing Basics
Before you set pen to paper you need to think really hard about what you want your content marketing to achieve. That means asking a few questions, including getting to the very foundation of why you do what you do as a business.
It can be anything simple. A statement, an idea, but there should be something definitive your business as a whole (and that means every department) can get behind.
Many companies neglect to have a mission statement, charter or any kind of written statement of intent or principles.  It might sound fanciful, but without first addressing why you do content (or any marketing for that matter), your content marketing will probably wander off, be disjointed and not really address any of the issues that gives website content its purpose. And it really won't help your customers.
Once you have the answers to this question you'll be well placed to decide what content to focus on and in what order. You can prioritise.
So What Do You Want to Achieve?
Besides what you want to achieve in general as a business, what do you want your content to achieve. As you get into the nuts and bolts of your content strategy you need to think about specific goals with your content. But to keep it simple, focus on one.
Most business content marketing has one of the following goals:
Convert prospects into buyers
Email sign-up
Existing customer retention
Brand awareness
Up-selling (or cross-selling)
Content that people share and talk about
Now you've decided on that, each piece of content can always drive that goal. It will also help decide the channels on which it's promoted.
By addressing these simple things you'll have the foundations of a content marketing strategy on which you can set those creative ideas that are itching to get out. Get your strategy down to one single promise and go for it.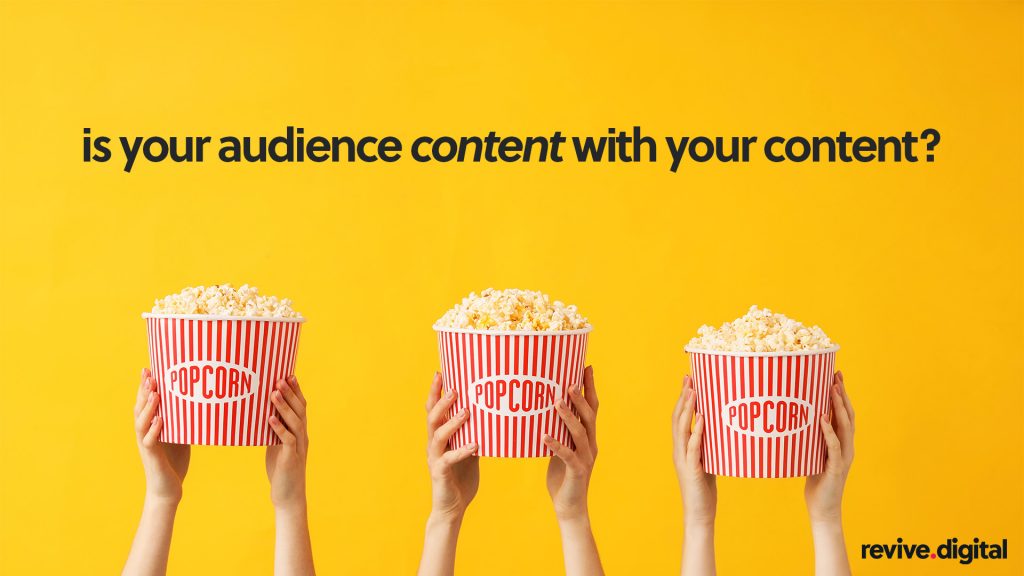 Will Your Content Marketing Benefit Your Audience?
Understanding who you are writing for is so important. If your current content is falling by the wayside it's likely down to either:
or
Understanding what truly makes your audience tick is the difference between success and failure. It's the same with any type of marketing really, but it shouldn't be ignored when it comes to creating content.
'Father' of advertising David Ogilvy was a believer in psychological segmentation as well as demographics. When advertising for Mercedes (around 1965 to 1979) he said: 'Our Mercedes-Benz advertising is positioned to fit non-conformists who scoff at "status symbols" and reject flim-flam appeals to snobbery.'
That's in depth understanding. So don't rely on hunches. You need to research your audience to create relevant content.
You have to consider who you are writing for and what content is relevant to your audience at the different stages of their engagement cycle. Ask the same questions as they ask but answer them. Put the content in the right places and look for gaps. You should also think about what happens after your content is read, watched or shared.
You can then create a channel plan that's highly relevant to your audience. Remember too that the people who can spread your content have changed too. Today it's people on social media with 1m followers.
Looking at the Competition
Any normal marketing plan will include analysis of your competitors. But when it comes to content marketing it's especially important to see what your competitors are doing. It helps in two ways:
See what's working well in the industry – this might be a strategy, channels or content types
Help you create content that's not already out there – you need to find an area where there's not a whole lot of content competition
What? There's Even More Competition for My Content Marketing?
Ok, let's add another dimension in here. What if we were to say you have even more competition than you first thought?
Let's say you run a garden centre and you've looked at the content for all the other garden centres in your area and beyond. You know what they're about and your website is full of brilliantly competitive content that solves your customers' garden problems.
Now consider this:
After a Google search of competing garden centres, one of the competitors had created an article about choosing the right mower. Our garden centre sells mowers, their garden centre sells mowers… we're in the same space.
When Googling 'choosing a mower' the first three results were:
A celebrity gardener
A television gardening program website
Consumer review site
Yes, this is a very broad search term and page 1 of the results brought up specific retailers and national retail chains too.
But hopefully you understand the point.
In the world of the internet you have all sorts of competition. Not just those in your immediate industry. You could write about 'choosing a lawnmower' but that content will struggle to get attention without a lot of extra marketing effort.
So doing something different to everyone else is so important.
Look at longtail keywords (those that have low volume but are niche so will convert well) and Google trends for ideas.
Is '10 Mowers to Cut a Super Small Lawn in Essex/London/Cumbria' too niche? Maybe not. You could even suggest that artificial grass is the answer. It's the art of cutting without cutting.
Some Final Thoughts
If you want your content marketing to be successful you need to understand why you're doing it and why the people who are consuming it will use it over your competitor's content.
Content marketing rewards your customers with greater understanding and businesses with customer loyalty, it helps qualify your leads much sooner in the journey.
When creating your plan perhaps you should look at it in terms of creating relationships, not content per se. You're an expert and your audience wants to know what experts have to say. It's only fair you deliver.