16/02/2021
It's the biggest company in the world isn't it?
No, but it feels like it.
At $321.8 billion annual revenue Amazon only comes a paltry third place, behind China Petroleum and Walmart in the list of the world's largest retail companies.
But with 30% of all purchases in the UK made on Amazon and 40% of all US purchases made on Amazon it's no wonder it's $ value as a company is $1.6 trillion. Only Apple can match it there.
The thing is Amazon is big. Huge, in fact.
If you want something the chances are Amazon will have it. And it'll be cheaper (or at least price matched) and you'll probably get it quicker than anywhere else.
That's what Jeff Bezos did when he started out with Amazon back in 1994 (it was initially a book-selling website that launched to the public in July 1995). He created a path for customers that made easy, even easier. Then he took that uber-easiness and made it easier some more.
Read: Just How Important is User Experience?
Before you knew where you were, there was a flat screen TV in your basket. And thanks to Amazon's ability to remove every barrier you might have as a discerning customer, you'd be watching 'The Wizard of Oz – Dorothy's Cut' in 75-inch glory by 5pm the next day.
According to The Guardian Jeff Bezos has earned $149,000 in the time it's taken you to read this far. And it happens again every 60 seconds.
Franklin Foer, an American journalist, said: "if Marxist revolutionaries ever seized power in the United States, they could nationalize Amazon and call it a day".
So why should your business get involved?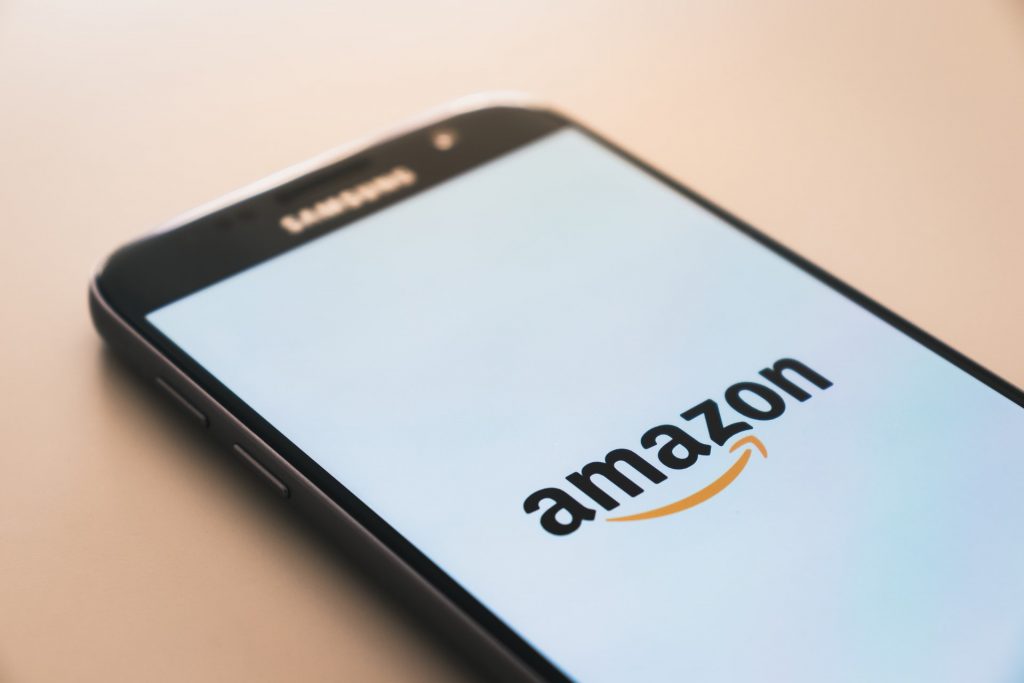 Selling Online with Amazon
Let's be clear. The Amazon of this article is the retail arm, so it's not going to work for every business out there. But if you have an online store you should at least consider becoming a seller on Amazon.
Anyone Can Sell on Amazon
Now that's not a call to arms to persuade you how easy it is to get involved. By this we're saying that if you don't get on there, you can be sure someone else will. It might be a supplier in China, or the competitor down the street. But you can guarantee that if you're selling something, someone will be selling on Amazon marketplace and taking sales from you.
Your Branded Products
If you've manufactured your own products to sell, including to third-party retailers, you can almost guarantee they'll end up on Amazon. Amazon is too big a marketplace for many smaller businesses to ignore and if it's not you selling, then you can't control how your products are represented.
Doing this will also help marginalise fakes or any lower quality products that deliberately imitate yours.
Amazon has got better at supporting brands in the face of counterfeits (something that was a concern for sellers in the past). Now programmes like Brand Registry, Brand Gating, the Transparency Program and Project Zero have been introduced to help deal with this.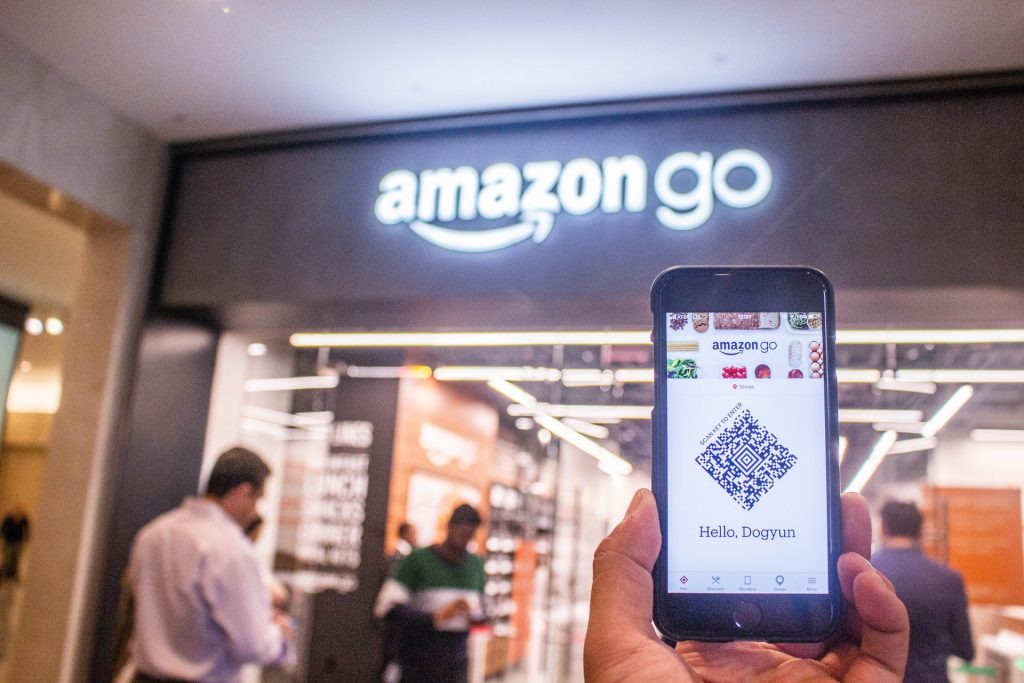 The Amazon Audience Figures are Just Amazin
For a retailer it's the audience opportunities that represent the power of Amazon as a platform. Across the globe there are more than 150 million Prime members. Walmart is bigger in terms of revenue but Amazon has the ecommerce market share. And it's still growing.
Oberlo reports that medium and small businesses sell 4000 items every minute on Amazon in the US. Some are businesses turning over a lot of money on Amazon.
Then there's the stats that show 89% of consumers trust Amazon, while 23% go to Amazon for inspiration when they don't know what to buy.
These things are the normal cycles of demand, supply and putting the customer needs at the heart of product decisions. What Amazon does is put it all in one place. It's a place you could be too.
When Amazon launched Amazon Web Services, it's cloud-based computing platform (Netflix, LinkedIn, BBC and Facebook among other huge brands use it for hosting), it was an early player and changed the architecture of the internet.
You might feel a little like an ecommerce hostage in this situation. But if you're online you also have to follow Google's rules to get ranked in search engines, so is it any different? And don't overlook the opportunities afforded by Amazon.
One Basket for Your Ecommerce Eggs?
A global pandemic certainly made an impact on all online businesses. But did it change anything? More consumers were turning to ecommerce over bricks and mortar stores. The coronavirus outbreak merely accelerated what industry analysts were forecasting anyway.
You already know that having more places to sell your product and promote your brand helps strengthen your business. Businesses (and investors) protect themselves by spreading the assets and spreading the risks. And you don't need to suddenly list your entire stock on Amazon. Just a few key products keeps a foot in the door should you ever need it in a hurry.
To assist you, Amazon's cataloging system is designed in such a way that it helps your product listing get placed in the best categories for an Amazon customer to find your product. And remember that Amazon invests heavily in paid search so you're effectively piggy-backing the retail giant here too.
And it's true that users probably won't search for your brand on Amazon. But they are searching for a product. And this means that your brand, that may previously be unknown to them, can get put front and centre when a customer makes a search. Effectively, Amazon increases the chances of them discovering your business.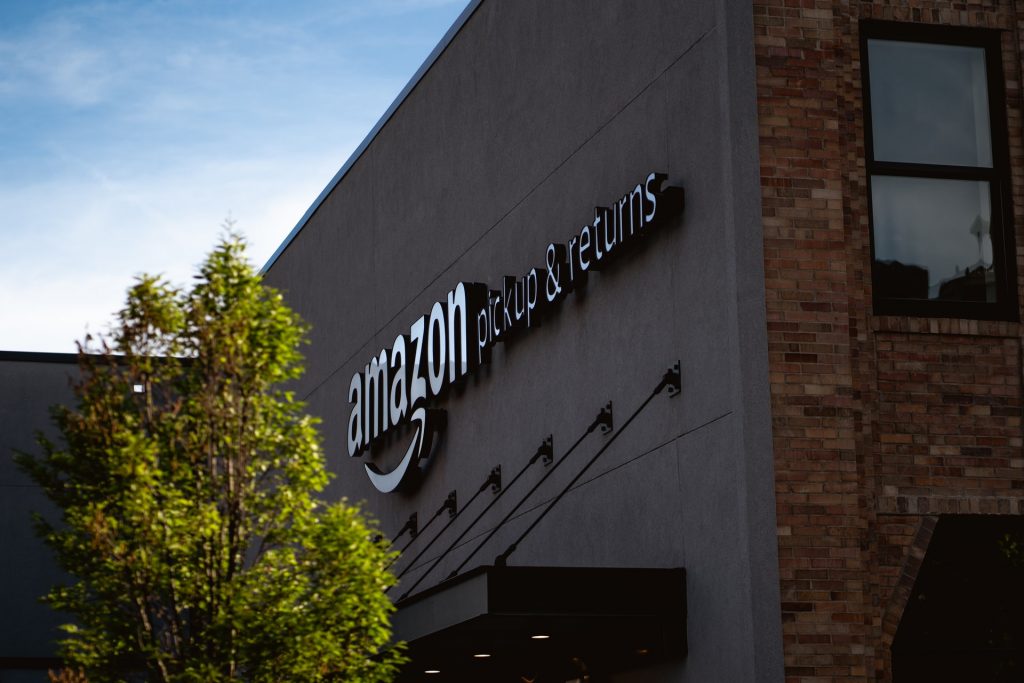 Selling on Amazon Means Global Reach
As with any place online, you're not restricted by geographical location. You can enjoy visitors from anywhere and ship anywhere you choose. Amazon's network of native sites means you can either be a UK-based company and sell abroad, or you can operate your business at a country level through any of the country-level sites. Furthermore, where a country doesn't have a local Amazon site you can often expect Amazon customers from these on the English-speaking Amazon sites. You'd be surprised how much extra business this can be. It could make you a lot of money.
Final Thoughts
You might have already considered selling on Amazon and decided it's not for you. Or you may think it's amazing and you don't know where to start. The one thing you are guaranteed with Amazon is a huge audience. Amazon is a behemoth of a site. There are literally hundreds of millions of Amazon Prime members, each choosing Amazon as the easiest way to get what they want at the price they want in the time they want.
Unfortunately today, when you can log in with Paypal at the click of a button, even entering card details is seen as a barrier to purchase.
Your customers want to purchase in a way that offers them the least hassle. Amazon made easy its mission. And can anyone really compete with Amazon's focus on efficient customer service?
We try. So, if you're not sure where to start or need help making your Amazon account work better for you let's see what we can do.
Could Amazon also work for you?