20/09/2021
Content plays a huge role in the process of building your online presence. Without it, you're going to seriously struggle in today's increasingly competitive digital environment. In fact, digital marketing is one of the most critical areas of successful commerce. But it can get neglected.
To maximise your online potential, you need a reputable content management system. There are loads of them out there on the market, and they all allow users to manage their own website content. But, some are better and more popular than others, which is why we have created this blog post to help you choose one.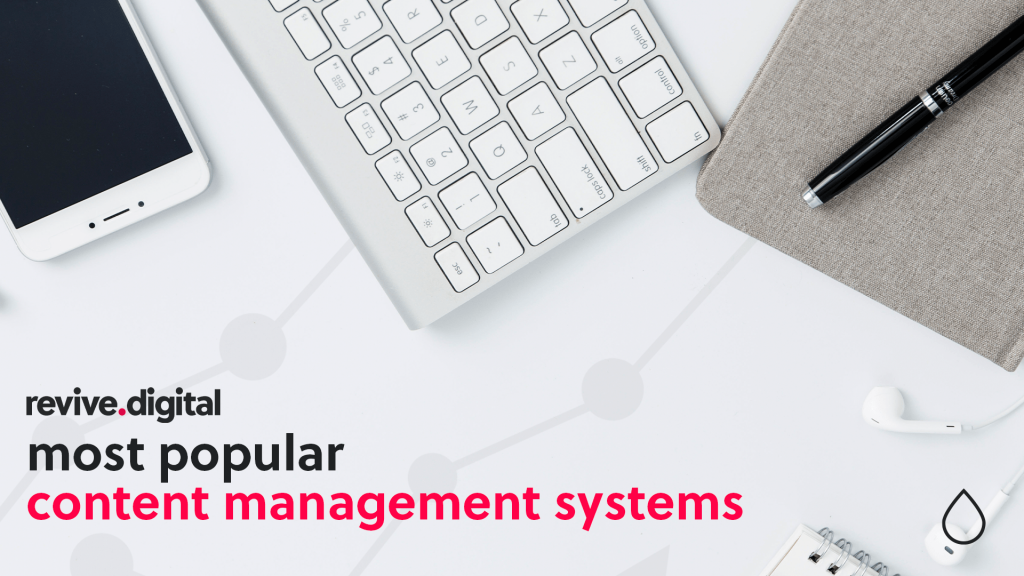 How Content Management Systems Work
Websites are built upon databases. A good way to think of them is as extremely complex Excel spreadsheets. However, instead of logging into web servers and making changes to fields one at a time, content management systems are used to simplify the process. They help website owners communicate efficiently with their database utilising a user-friendly and secure interface. The majority of content management systems are managed by tech companies and modernised as the web advances.

WordPress
WordPress was first released back in May 2003 by its two founders; Matt Mullenweg and Mike Little. WordPress can be referred to as an open-source content management system based on PHP and MySQL programming languages. When it was first launched, it only had a few users, but over 15 years later, it has grown into the most popular content management system on the planet. But why is it so popular? Let's take a look. 
WordPress is considered a simple tool for blogging. However, it is so much more than that. It's an open-source content management system, which means anyone can edit and improve its code. It has thousands of plug-ins, widgets, and themes, which are all free. These features allow you to create and manage any type of website, from blogs and personal websites to e-commerce and recruitment platforms. Another factor that contributes to its immense popularity is that it's free and supports all hosting platforms using MySQL and PHP programming languages. On top of this, WordPress is constantly being updated with new versions to improve user experience and security. 
Other Resources: 

Squarespace
Squarespace is a content management system that has gained a lot of popularity since it is was launched back in 2004. Unlike some tools, Squarespace allows users to upscale or downscale their website with new features, control the layout of the pages or even switch their entire sitemap to a completely different design without needing to install any extra plug-ins or features. It also allows users to export their entire website to another content management system should they find Squarespace isn't quite right for them.
It's a cloud-based tool which means you don't need to download or install any software or pay for additional web hosting. All users need to do is pay a subscription fee, and that covers the hosting together with access to the entire content management system. And, from behind the scenes, the Squarespace team will run regular maintenance and upgrades without you needing to do a thing. 
Other Resources: 

Joomla
Joomla is an open-source content management system that uses MySQL, MySQLi, or PostgreSQL databases to make managing website content easier. It is useful for a range of different websites and styles. Not only is it the most popular content management system amongst government organisations around the globe but it's also used for e-commerce. Joomla is completely open-source, which means you can inspect it and even modify it to meet your website's requirements.
Their extensive community have created thousands of different plug-ins, extensions and other useful options so users can make the most of it without needing to be a web developer. The biggest strength of Joomla is its usability. Whether you're new to the world of web design or launching a business and want to learn how to create a website, Joomla is the content management system for you. You don't need to know anything about programming to create and manage a website, and its content. Although, you can access its open-source code to create something entirely unique. 
Other Resources: 

Drupal
Drupal is an open-source content management system that is free to use. Millions of businesses and individuals all around the world use it to build and manage their websites. It provides an easy to use interface so that users can create and publish web content with ease. It can dynamically retrieve, filter and present content with powerful, yet incredibly simple to use tools. Drupal controls access to the content and features with its permissions and user role classification system.
All of the features and administrative functionality in Drupal, such as the ability to create dynamic content and media come from modules. When you download this CMS, it is what is referred to as Drupal Core. It comes with all the modules that are needed to build a user-friendly website. But there are also a large amount of contributed modules that a community of web developers make available for free. 
Drupal is also a powerful and dynamic web development platform. It adheres to modern programming patterns, HTML5, YAML and PHP best practices. It also incorporates other modern technologies, including Backbone.js, JQuery and CKEditor.
Other Resources: 

Shopify
Shopify is a content management system and web application that allows you to create and publish your own online shop. It has a wide range of different templates that can be fully customised to users branding requirements and allows both digital and physical products to be sold. Users can create an online shop without much technical knowledge and without the involvement of a web developer. However, users that are familiar with code such as HTML and CSS will be pleased to know that this CMS allows you to edit both these languages giving a lot more control over the design.
Unlike some other content management systems, Shopify is a hosted solution which means you don't need to buy web hosting. It is a SaaS (software as a service) platform which means you don't own it but rather pay a subscription fee to use it. 
Other Resources: 

Wix
Wix is one of the market-leading content management systems. Their tools and features are designed to let anyone design and publish a dynamic website without needing to be a web development expert. This CMS is perfect if you are looking to create a website for the first time. It has a user-friendly drag and drop system, or you can use the ADI system which can create templates that are tailored to your requirements.
Once you have created a website, Wix has lots of different pricing options to suit all users and an extensive community to help you get around any issues once a website has been published. If you aren't confident with HTML and other types of programming, then Wix allows you to forgo this techier side of creating a website. However, unlike some other content management systems, Wix allows users to play around with their website's code if they wish. 
Other Resources: 

Magento
Magento is a content management system and e-commerce platform that is built on open-source technology. It provides business owners and online merchants with a dynamic shopping cart system as well as control over the design and functionality of their online shop. It also offers powerful SEO and stock management features. Magento's impressive ability to scale allows users to publish their online shops with only a few products and then expand to thousands of products.
There are a variety of different plug-ins and theme which can enhance customer experience. This CMS has been designed to be used by someone who has little knowledge of web development. However, if you need to integrate with other systems or have a product catalogue that exceeds tens of thousands, then you are going to need the assistance of an experienced web development expert. 
Other Resources: 

Ghost is a platform designed predominately for bloggers and independent journalists. The founders, back in 2013, wanted to create a platform focused on professional publishing. It's a place where creators can combine memberships, subscriptions, and email newsletters all in one place. Ghost is a public organization that can never be bought or sold, meaning its revenue will always be reinvested back into the product or the community, making it a reliable choice. SEO support is built directly into Ghost, so no plugins are needed to make sure your content is optimized.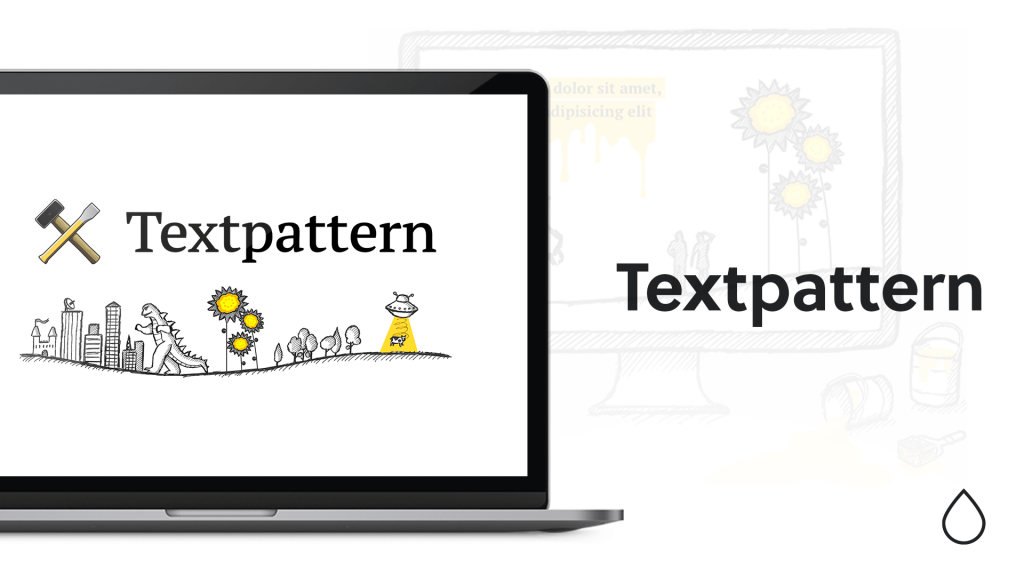 Textpattern has made it onto our list due to its simplicity. It's completely free, has a range of template options and has a flexible approach to content structure. There are a lot of options for all types of businesses when using this CMS. There is a range of plugins and modifications available for free. It can be a bit tricky to install if you aren't used to creating a database on your web host, but other than that, it's a straightforward CMS for anyone to use.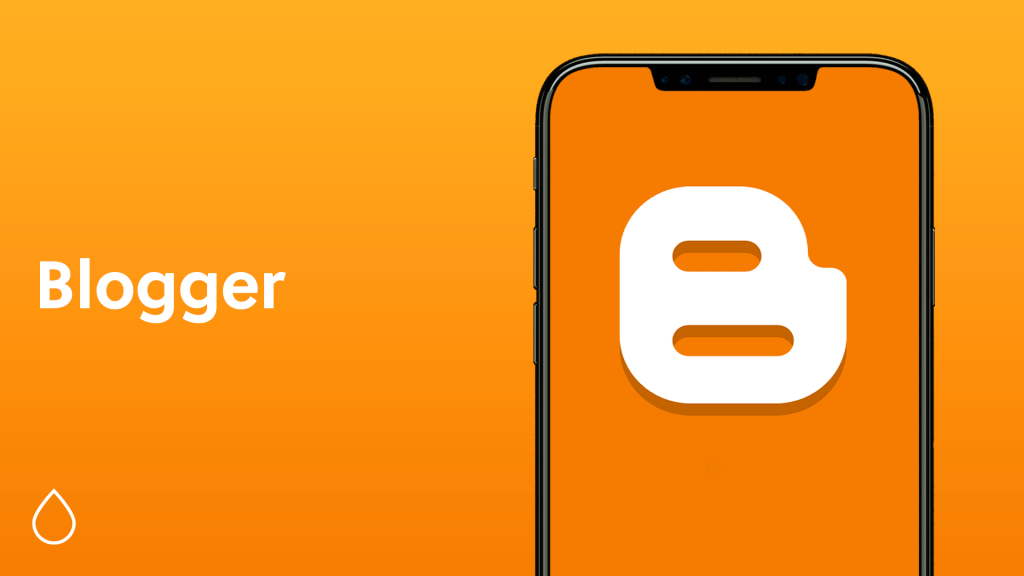 As the name suggests, Blogger is a CMS platform specifically targeted for blogging websites. It's one of the more well-known platforms, mainly due to it being a free service by Google. However, you will have to pay for a custom domain name. Not only is it very easy to use, but it also has no limit on how many posts you can have on your blog. There are no eCommerce features on Blogger, so keep this in mind if you're after something more than just a platform for blogging.
It's also worth mentioning that if you plan on buying a domain name, you should do this through a domain registrar instead of through Blogger itself. This way, if you wish to move away from Blogger in the future you won't have trouble doing so.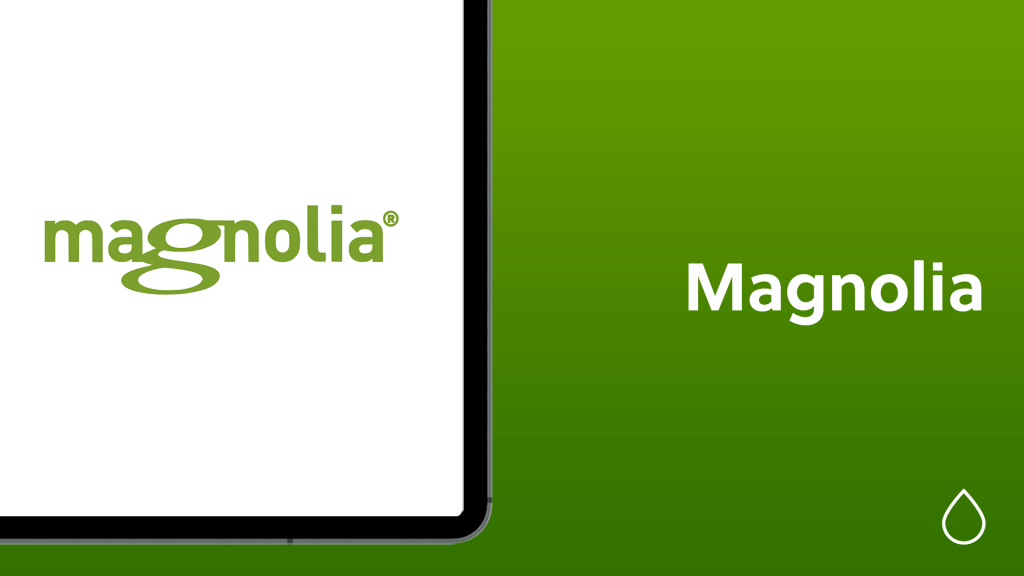 Magnolia is the CMS choice for businesses who require a website that can do everything, and one that's easy to set up. It's made for people who aren't experienced coders or developers. From e-commerce to analytics, social media to marketing automation, Magnolia has a range of features to offer any business. Security is an important aspect of this CMS as well, so you can be rest assured your private information stays that way.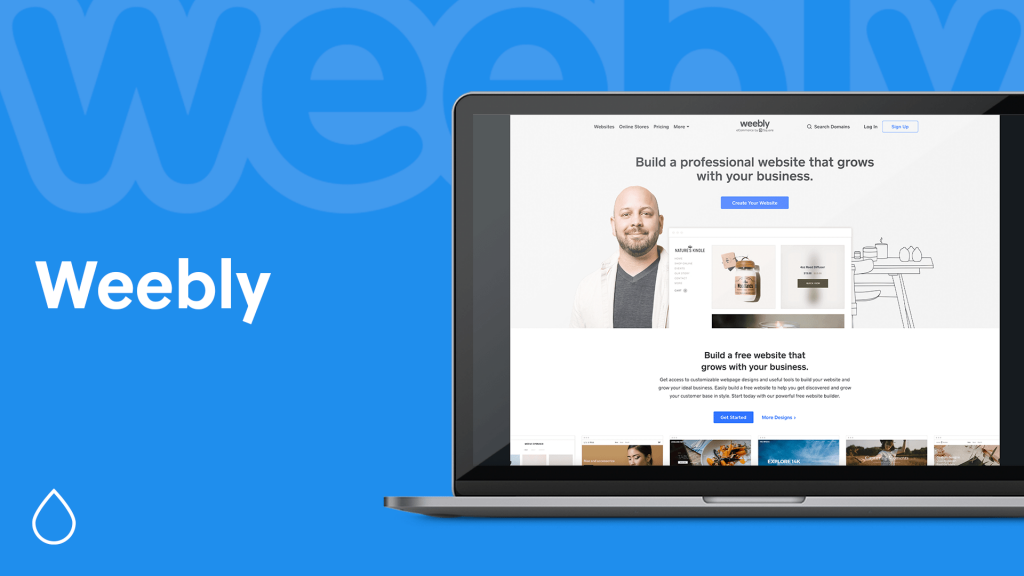 After WordPress, Weebly is probably one of the most well-known CMS platforms. Whether you want to create an online store or a blog, a portfolio or a business website, there is a range of options available to suit your needs. It has a drag and drop format to make it quick and easy to use. SEO tools are also integrated to help you show up in search engines, helping you with keyword research.

Need a Custom Content Management System? 
At Revive, we create bespoke content management systems to empower our client's digital marketing strategies. Our team of industry-leading web developers enjoy solving creative problems and building new technology that will benefit our clients. If you would like to find out how we can help you with a custom content management system, then please get in touch with our team. Call us on 01702 619 139 or visit our contact page today!