10/08/2018
Apps have been around for a good few years now, but they're still widely popular and key for your business. Find out all about them in our post.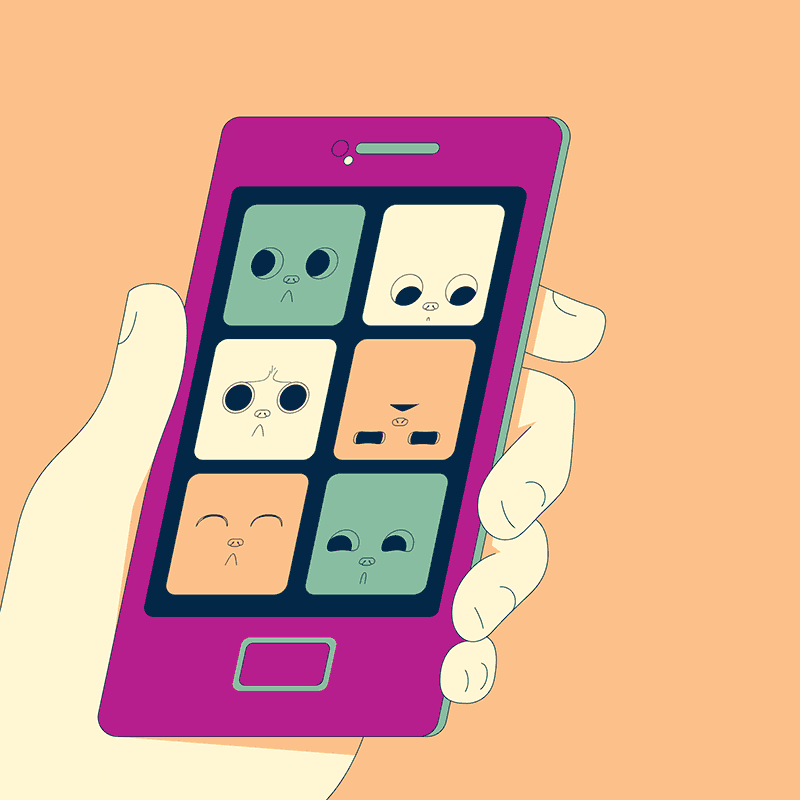 The infamous App. The three-letter word that everyone recognises as soon as they hear – except maybe your nan… Apps, or Applications, have been helping businesses innovate and grow, in a way never seen before the creation of these mobile and desktop-based applications. And for users? We've seen handy tools that make modern life all that easier. From Deliveroo to Uber to Netflix, even to The Trainline, apps are created to fulfil the needs of consumers.
So, could investing in app building see your business benefit? More and more companies are creating applications to help streamline their internal affairs or even to launch an innovative new idea for consumers – whatever you decide, you're going to need all the right info to get you started.
Luckily for you, as well as building beautiful websites, we also build apps too – impressive, right? Yes, so we've put our heads together to come up with all you need to know about investing into apps. Everything from what they are, to how they work and even why you need one. Find out everything you need to know, right here.
What are Apps?
Essentially, apps are pieces of software that can be used either on or offline, via a computer, smartphone, tablet, smart watch and even a smart TV.  There are around 3 specific app types, those being desktop, web and mobile. We'll get into what these all mean, just down here:
These apps are made to work offline. These can typically be editing programmes like the Adobe Suite or even Microsoft too. Although, these apps can have online features (such as Word's smart lookup) the term desktop refers to being desktop based and non-reliant on an internet connection to function. Desktop apps usually have to be downloaded first.
Web applications however are available through browsers, like Chrome and Safari. This can impact their performance, dependent on the user's connection and browser capability. If you need to push out an update via a web app, it's instantly available once it goes live vs. desktop apps – where the new version needs to be downloaded and installed. Most find that when they create a web app, it's not overly 'heavy' as it needs to run on different connections and browsers.
Where web and desktop apps are created with using a mouse and keyboard, mobile applications (for smartphones, smartwatches and tablets) are built with the intent of using finger and potentially stylus motions to work them. Again, mobile apps have to be downloaded, but like desktop apps, some require an internet connection to utilise their features and some are available offline.
Some companies have created all three types of app for each platform – such as Netflix who have a desktop, web and mobile version of their streaming service. Whereas Uber have solely a mobile version. It's really dependent on the purpose of your app, and whether you need to branch out into more than a single type.
Reasons you NEED Apps
So, if your interest has been piqued by our basic guide to the types of apps, we're ready to start convincing you as to why you need one. We've got 6 reasons you should build an app for your business:
1. To appeal to your audience
The main drive of most businesses is to answer the needs to their consumers. If you've got an audience base that you feel would benefit from an app, you should invest! It may be that fact that your demographic is on their phone all the time or are particularly fond of new tech – it may even be that they're using one of your competitor's apps. If you think your audience can benefit from it, then get creating!
2. To keep your audience interested
One of the key things to remember when building an app is that if it isn't being used by your audience, it's no good. Sure, it may look really cool and have a lot of downloads, but if the interest of your audience to use it isn't there, it's doing nothing for you. You need to find a way to innovate and keep your audience coming back for more. Whether you build in notifications and reminders about offers or discounts, for example, you need to ensure you're pulling your audience back in – regularly!
3. To innovate
What impresses both consumers and investors? Innovation. Something smart and functional that takes an old idea and make it better for all parties. That's what sells, an app that innovates in your selected field. Whether it's a car ordering service or shopping app that allows you to take analyse pictures to find similar clothing pieces – if your app is innovative and helpful, it can be successful. An idea is an idea till you form it fully, so why not translate the innovative thought in your head into an application?
4. To beat competitors
Some build an app simply because their competitors have done it. If your 'rivals' have beaten you to the punch, then get building. You may find that a functional app trumps not having one at all. Building an app for your business could see a rise in your old consumers coming back to you – now that you've got a shiny new toy.
5. To make something better
And if your competitors do have an app, how can you stop them being almost identical (other than your different brands)? You improve on it. 9 times out of 10, an app is a recycled idea made better. An app that has already been created but improved upon tenfold. Because that's what consumers really want, something better than what's come before. If you can make something that improves on an already existing application, get to investing.
6. To solve a problem
Maybe you've seen a significant lack of apps that fix a problem, and you've decided that you're going to be the one to create one. An application that fixes a problem you've seen, and that no one has done anything about! Whether it's internally for your company or to aid the issues of your users, an app that makes something easier / removes a problem is something that people buy into. If you've got an idea for an app to solve a problem, you know what we're going to say… Yes, invest!
Building Apps
If you've been brought into the light by our reasons, and you're ready to get started on your app, who you gonna call?
Not Ghostbusters… US!
At Revive we build apps that are not only functional, intelligent and meet all your needs, but they look pretty damn good too.
So, if you're looking for the app of your dreams, look no further. Give us a call or drop us a message, click the button down below.