05/06/2020
Many different circumstances are forcing organisations to adopt "work from home" policies. As a result, business owners are being tasked with managing their dispersed workforces, completely changing the way they communicate on a daily basis.
At Revive, we work with hundreds of businesses (both regional and national) and unsurprisingly, we have seen a huge uplift in the number of virtual events taking place across the board.
Virtual events are non-negotiable as we navigate the COVID-19 crisis, but hosting one isn't as easy as gathering a few speakers and sending out a Zoom link to your audience. That's why we have decided to write this blog post. Read on to find out how to plan, promote and execute your first successful virtual event.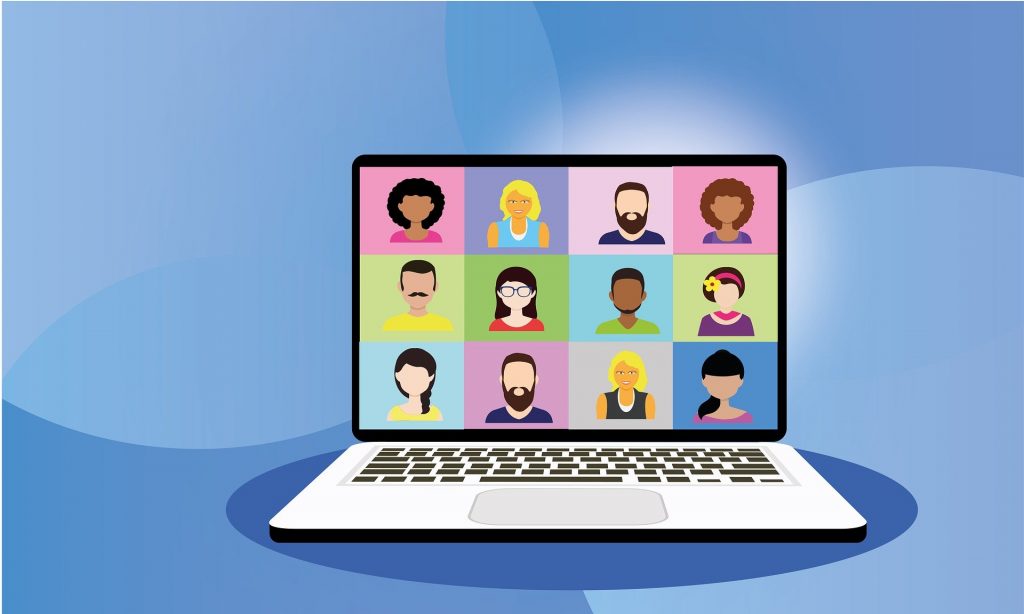 Choose Your Speakers
Naturally, your attendees are going to want to know who your speakers are so choosing them should be the first task you need to get ticked off the list. The speakers you choose will also depend on what channel(s) you choose to broadcast your virtual event on.
Identify Your Key Audience
The chances are your key audience is going to be made up of people with varying interests and from different professional backgrounds. With that in mind, it's not a good idea to address your entire audience in one go (even though this is happening quite a lot at the moment as businesses navigate through COVID-19).
Instead, a much better approach to take is to identify distinct groups of people that you think will attend your virtual event. This way, you'll be able to deliver tailored messages based on their common interests, needs and professions.
When done carefully, this approach can help you connect and engage with your key audience more effectively and create meaningful relationships that can lead to better user experience.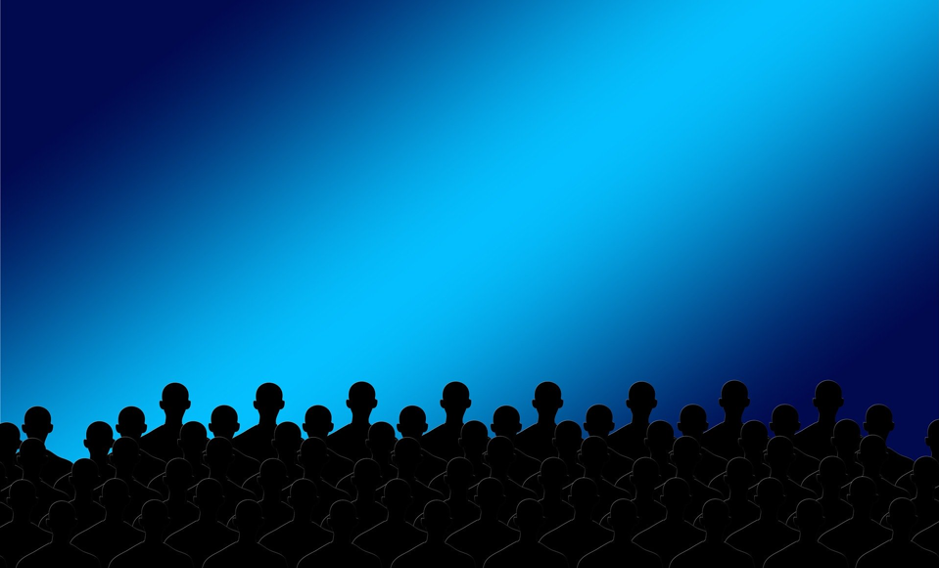 Establish Your Analytics and Reporting System
Before announcing your virtual event, it's a good idea to ensure you establish which analytics are most important, and that you have a reporting system in place to measure your success.
For example, you might want to use different trackable links for each channel you plan to promote on. This way, you will be able to see which ones are the most effective for generating sign-ups to your virtual event.
Without establishing the most important analytics will make it more difficult to analyse the data gathered, identify your most effective strategies, learn from your mistakes and hold other successful virtual events in the future.
Choose a Time and Date
Geographical concerns are not an issue when it comes to virtual events. However, the time and date is still important and naturally, the best times are early evenings and weekends. However, it's not that simple. Is there something else important happening at the same time as your planned event? Does your event time clash with the Britain's Got Talent final? These are types of questions you need to ask yourself.
Choose a Channel to Livestream On
There are many live streaming channels out there, but the one we have found to be above the rest during the lockdown is Zoom. But, it's also down to personal preference so you could also use Facebook Live, YouTube or Periscope.
Before choosing a channel, we recommend giving a few of them some dry runs so you can get to know how they work so you can determine whether one is more suitable than the other for your virtual event.
Make An Omnichannel Announcement
Making an omnichannel announcement will help to drive sign-ups more than if you were to limit yourself to just a few channels. This means carefully coordinating your social media, website, PPC, email and SEO to promote your virtual event effectively. Many businesses have different people or different teams handling the channels we just mentioned, so we recommend identifying one person who is responsible for ensuring they all fit together and work in tandem.
The major benefit of promoting your virtual event through multiple channels is that your audience will see the announcement a few times, which is better than just once. Plus, you will see much better results because your audience is more likely to see the announcement and sign-up to your virtual event.
Run PPC Retargeting Ads
PPC retargeting ads are one of the best ways of generating high-quality engagement. But, they are more often than not, forgotten when it comes to virtual event marketing.
We have all been retargeted at some point. And, while some people see it as an invasion of their privacy (like when the pair of jeans they viewed on ASOS follow them over to Instagram), it's a fact that retargeting ads continue to be one of the most effective tactics when it comes to promoting a virtual event.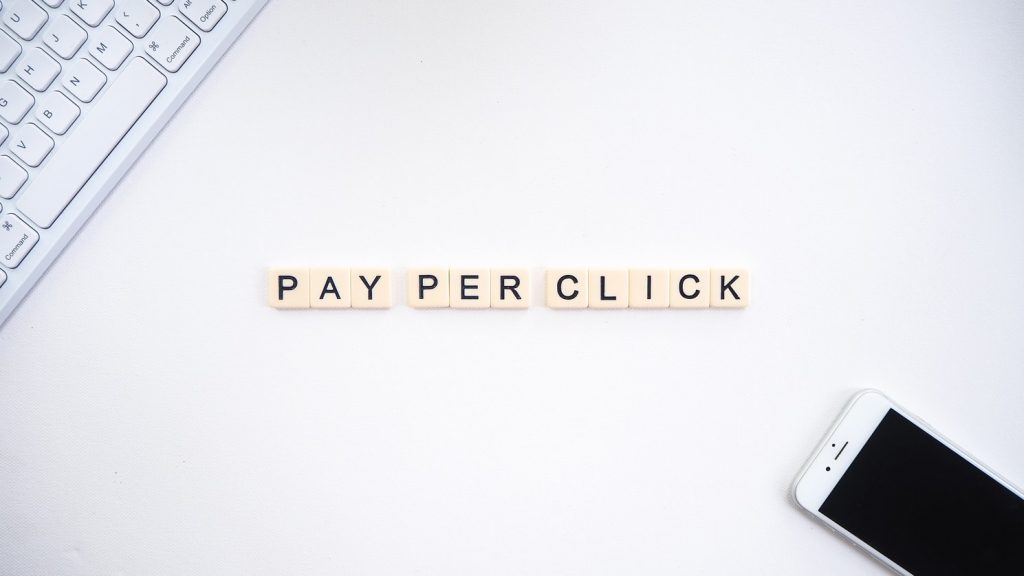 Make a Second Announcement
The second announcement you make should be based on the observations you've made from the first one. However, the message you put out should be fundamentally similar and in line with the same "tone of voice".
Have a Final Dry Run
A few days before your virtual event, it's a good idea to get everyone involved together for a final dry run. This will allow you and everyone else to go through everything to ensure you are fully prepared for the big day.
Make a "Day-Of" Announcement That Includes Critical Details
This will be the final communication you make before your virtual event. Focus on providing your audience with the critical details that your attendees will need to join your event. For example, a Zoom meeting ID and password or YouTube link.
This final communication will prevent your registrants from dropping out on the day due to entirely avoidable circumstances such as forgetting the start time or misplacing a link. You can easily send your message out on your social media channels and via email, but make sure the information is also noticeable on your website's homepage too.
Tips for Executing Your Virtual Event
With more distractions at home, you need to grab your audience's attention and hold onto it. Remember, communication and engagement is the foundation of connection. But, without it, your attendees are likely to join your virtual event, get distracted by something else and then leave. Follow these simple tips so that your virtual event is engaging throughout.
Include Interactive Features
Including live polls, live chats and Q&As are an effective way of breaking down barriers between you and your attendees.
Always Put a Face to The Voice
Make it easier for the human element to shine throughout your virtual event by putting a face to the voice.
Create Natural Pause Points
By creating natural pause points, you give your attendees the opportunity to comment and ask questions about your content. This helps to keep your audience engaged.
Our Recent Virtual Event With BITA
We demonstrated some of the brave recently when we were asked by the British and Irish Trade Alliance to host a webinar conference on 'Marketing During a Crisis'. With only 30 minutes of talking time, we took the time to research our audience as and when they signed up to ensure our points were valuable to those people and their businesses.
Our whistle-stop tour, detailing the do's and don'ts of marketing, was designed by Revive's director, Phil Thomas, and the Head of Digital Marketing, Rosie Wallis, to give business owners insight into the trends we're seeing as a digital marketing agency during the recent pandemic, and advise on whether they should hit the panic button on their marketing spend (psst. the answer was no).
We, usually (always), recommend that you add a Q&A section at the end of a webinar, which enables you to interact and engage with your audience, customising information to meet their needs; you can see an example of how a virtual Q&A works by watching our most recent webinar.