27/04/2018
Many consumers first contact with a business is through social media, but does your image and voice on social media match your brand? Find out more below!
We've said it once, but we'll say it again – social media is one of the biggest platforms on the internet! Everyone and their mums are on social media nowadays, and the number of users is ever growing. For businesses, it's a great way of interacting with your consumers as well as running targeted ad campaigns. And for users? They get to interact with friends, family, 'icons' and brands too. They follow the journey of a business, seeing everything going on behind the scenes. Sometimes, they get to vent their frustration via social media too.
Now that nearly every business is on social media, it's become the done thing to actively post on there. Most will either outsource to a creative agency or have an in house social media manager. Whilst everyone can do social, not everyone can do it well… And getting social wrong can break your business and alienate an audience. So, in this post, we're going to be looking at how businesses should present themselves on social media. Everything from what to do to what not to do – we'll even look at some of the best brands on social too.
This is your ultimate guide to giving off the right impression on social media.
Using Social Platforms
As you may already know, there are many different social media platforms available. The most popular ones? We've got a big chart to show you how many UK users are on each platform.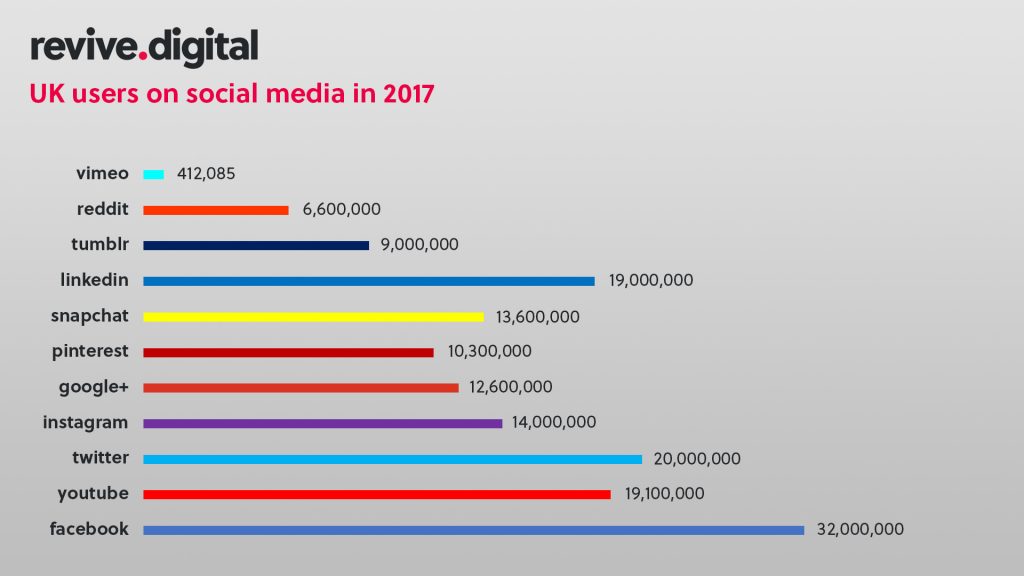 (image sourced from: Most Popular Social Networks Blog)
See? With platforms like Facebook at 32million users, it's definitely not one to be missed out on. But, each service requires a different approach to your social media style. We'll talk about 5 in detail: Facebook, Twitter, YouTube, LinkedIn and Instagram.
Facebook
Facebook is a great platform that suits pretty much every business because it's so widely accessed by millions of users. It's a great platform for written, image and video content – thanks to the auto play feature now incorporated to the news feed. Cultivating your brand on Facebook is fairly easy, but it's important to understand your target audience. You can fully analyse your audience and following with the analytic tools available on Facebook business.
Twitter
Twitter is one of the best platforms to respond to customers quickly on. Many businesses utilise it as a customer response tool, but you're also able to post both video and content, as well as short form written content. Whilst you can post what seems like endless amounts of word on Facebook, Twitter favours short form content.
YouTube
As a video streaming service, working on social media for YouTube is about creating the right videos for your audience. This is where it's key to understand the way your brand presents itself. If you're a brand that wants to convey authority, you may need to look at streaming seminars or informational videos to your consumers. Create video content they want to see.
LinkedIn
LinkedIn has the reputation of being the 'professional' platform – and it's true. When posting on LinkedIn, it's always advisable to be formal, professional and not too humorous. Whilst funny content may do well on other platforms, it sometimes might on LinkedIn, but always remember it's a more professional platform, so don't overdo it. It's about your business instead of your brand. Industry news or business success is always great to post on LinkedIn.
Instagram
Similar to YouTube, this platform has a specific posting type in mind – Instagram is solely for Images and short videos (no longer than a minute). Businesses with a great aesthetic 'image', brand or product are ideal for Instagram posting, it won't work for every business. Again, you need to post content your users want to see.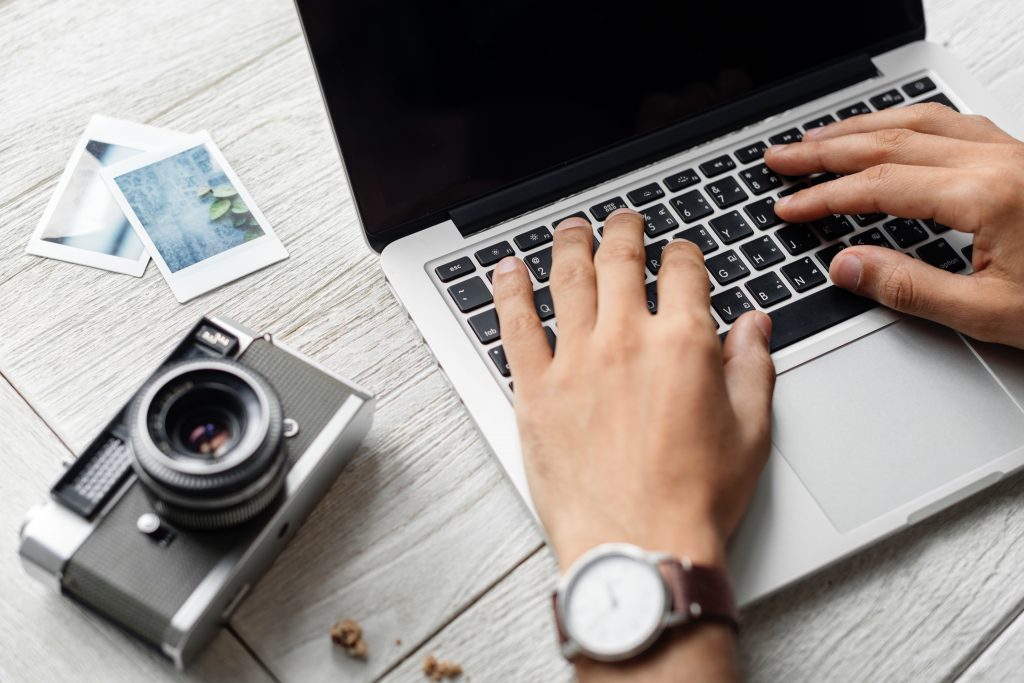 All about audience
The vital thing to remember for social media management and posting is that:
you're posting for your followers and audience, not for yourself!
Don't litter your feed with things only you find funny or things that you solely find interesting – it's about promoting and showcasing a business' brand instead of sharing what you're interested in. Posting stuff, you like is for your personal account – not a business'.
Whilst every audience is different, there are a few key things that work across different platforms and audiences:
The internet is all about aesthetics, especially on sites like YouTube and Instagram. When it comes to creating content for these platforms, you need to ensure that you're posting quality photos and videos, in the highest res you can. Change it up a bit too, the same photos taken in the same place will end up boring your following – be creative with your social posting.
One thing that works well across every platform is entertaining content. On most social accounts, it's notable that there's a higher engagement with content that isn't directly promoting or advertising your business, but content that is relatable, funny and shareworthy. The internet loves to laugh, so, when it comes to posting on social media, try and include some funny content. If you're a serious brand, the odd joke here and there won't hurt – but, don't overdo it. Remember, if it isn't in line with your brand, do not make it your primary focus.
If you can provide something worthy to your audience, it's a great way of engaging them on social media. Whether it's industry news or explaining a part of your business, if a user finds it useful, they'll share it. The goal is to grow your following on social media, so shareworthy content is ideal. It means more people will see it and hopefully decide to follow your social account.
If you do your homework and properly research your audience, you'll be able to find the right sort of content they are interested in. Above are just a few examples of content that works across all social platforms.
Finding your Voice
Posting on social media comes down to your audience – we know we've said this, but it's true. But, engaging that audience is key for social media posting. Whilst posting the right content in image and video form, you will need to caption it too. Whether it's Facebook, Instagram or even YouTube, you need the right caption to accompany the content. So, finding the right voice and tone for your brand on social media is imperative.
Buffer, the social media scheduling tool, advises that there is a distinct difference between the voice and tone of your brand. Your brand has but one voice, and the different tones that cultivate that voice.
Your voice for your brand, can be described through adjectives, whilst your tone is reflective of the platform your posting on, the situation and your audience – that's why it's important to research who makes up your audience on social media.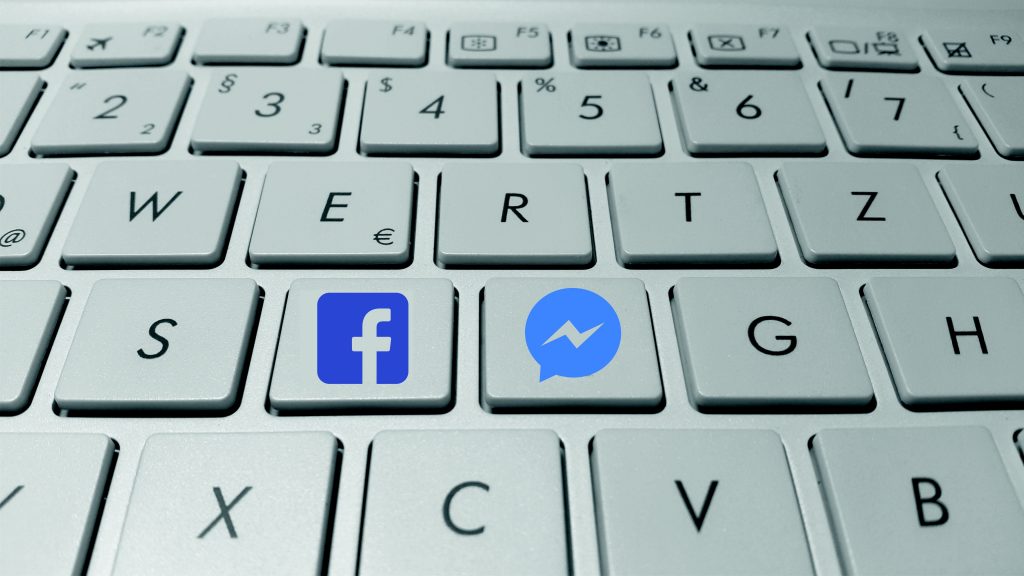 Refining your Social Media Voice
Now you know what a voice is on social media, the challenge comes with defining and refining it. Buffer have pulled together the essential aspects of how to form a social voice. There's 4 integral parts that make up a social media voice:
Persona
Tone
Language
Purpose
Understanding these 4 parts of social media brand voice can help you create the perfect voice. Learning how to define your brand's voice can also help your brand consistency throughout the rest of your business – like on your website and the way you answer calls etc.
If you imagine your business as a person, what kind would they be? Are they creative, formal, friendly or professional? By associating your business with a person in mind, you can begin to craft your voice on social media.
Tone helps cement the characteristics of your brand, so think about the way your business' character might speak. Your tone is going to convey the persona of your brand
Your language is going to convey the tone of your character, they all go hand in hand. Make sure the language you use on social not only matches the tone of voice, but is it the language your hypothetical brand persona would use?
Finally, write with purpose on social media. What are you trying to achieve by posting? Advertising? Engaging? Informing? Each style requires a different tone and language but must be consistent with the overall voice of your brand.
By developing these 4 key parts, you will develop your brand's voice.
Who to look to
When it comes to finding your social media voice, it's great to follow in the example of the greats. One particular brand who does social media effectively is Nando's. Yes, the chicken shop chain that is the cornerstone of UK culture – Nando's not only do great food, but also know their stuff when it comes to branding their social media image.
Nando's base their voice on being friendly and light-hearted. They steer away from serious topics and keep their posts solely about current cultural events and their food – and effectively mix the two together. Nando's use puns and play on words, to ultimately drive their brand message and consistently present their brand on social media in a way they want it to be.
They use memes, clever captions and branded images to define their business' appearance on social media. The key to giving the right impression on social media is to do your research and be consistent throughout your brand – on social media, website and more!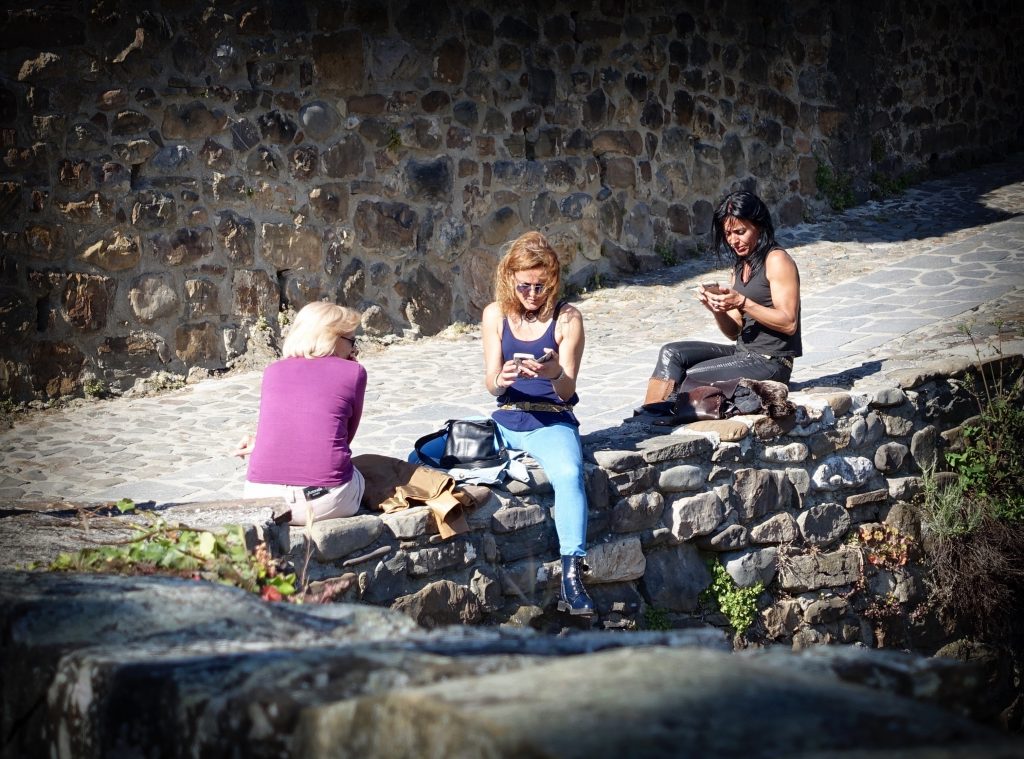 Final Words
If you take anything away from this article, let it be how to craft your image on social media – one that lines up with your brand and business.
Focus on the platforms you use, not every tone works on every platforms and the same goes for content too. Be aware of the kind of thing you're posting on each channel. Facebook differs from YouTube, and LinkedIn will differ from Instagram (and so on), so always focus specifically on a set tone for each platform.
It's key to focus on the audience too, after all, they're the ones who will impact your engagement online. Post content they want to see. Whilst good quality, funny and informative content works across all platforms, don't overdo it.
Crafting your brand voice on social media is about focusing on the 4 key aspects we mentioned before. Imagining your brand as a persona, finding the right tone for the platform and situation, use the language of your tone and brand persona as well as always writing with a purpose in mind.
For assistance in social media management or branding, speak to a member of the team – we'll leave the contact link right here for you to get in touch with us.