19/10/2016
If you live in Essex, then you'll know of Rossi's Ice Cream – aka one of the few famous things us Essex lot are proud of. Since I consider myself an ice cream connoisseur and the office as a whole are avid Rossi advocates, we were delighted to be approached to build their new website. Due to digital advancements and growth, Rossi's existing website no-longer reflected the size or quality of the world-famous ice cream vendor.
Working together, we designed and built Rossi Ice Cream a contemporary, mobile-responsive website that not only showcased their growing stature, but also echoed their rich heritage.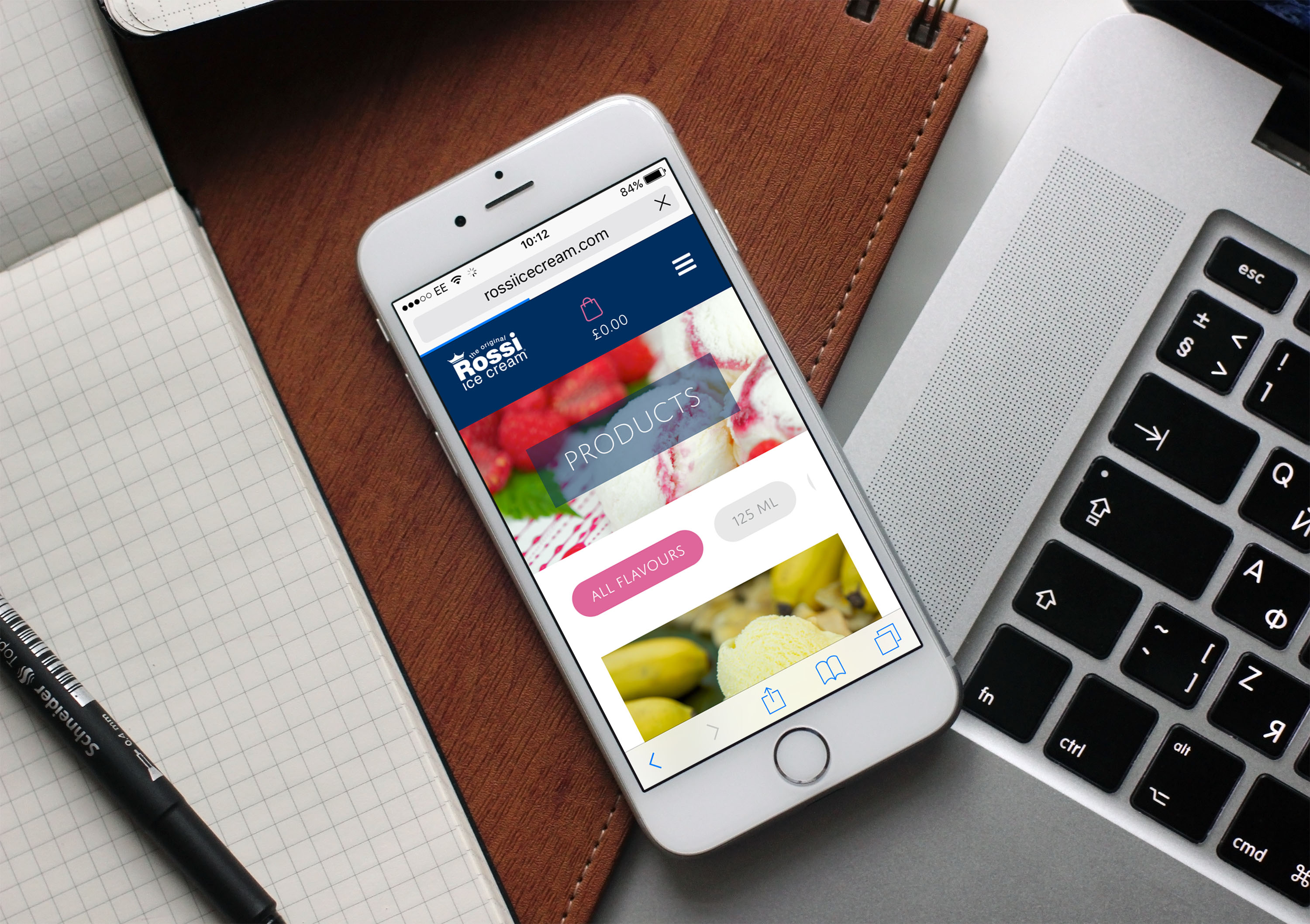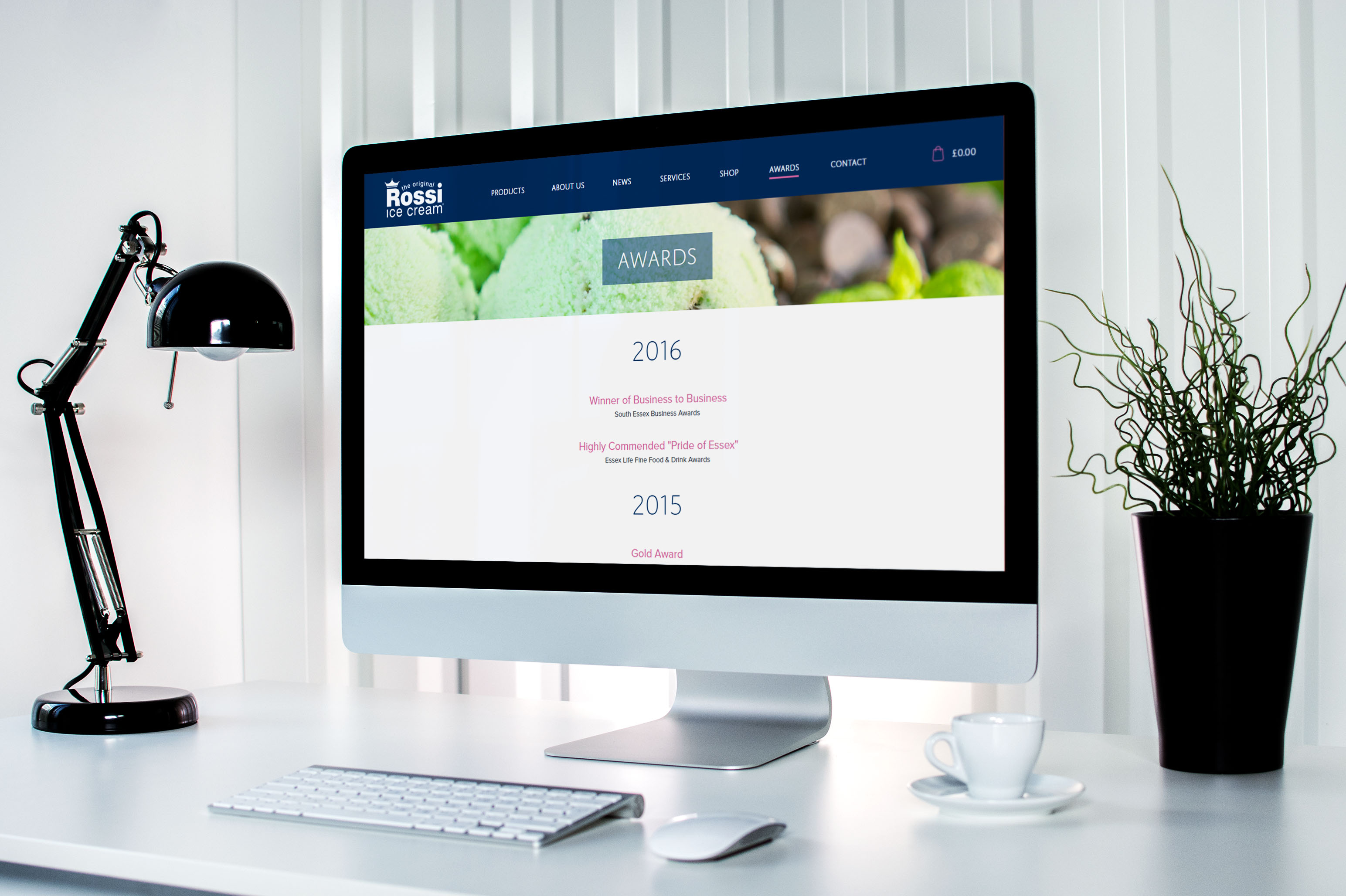 The new website hosts a blog, which allows Rossi to frequently update their audience with industry and independent news.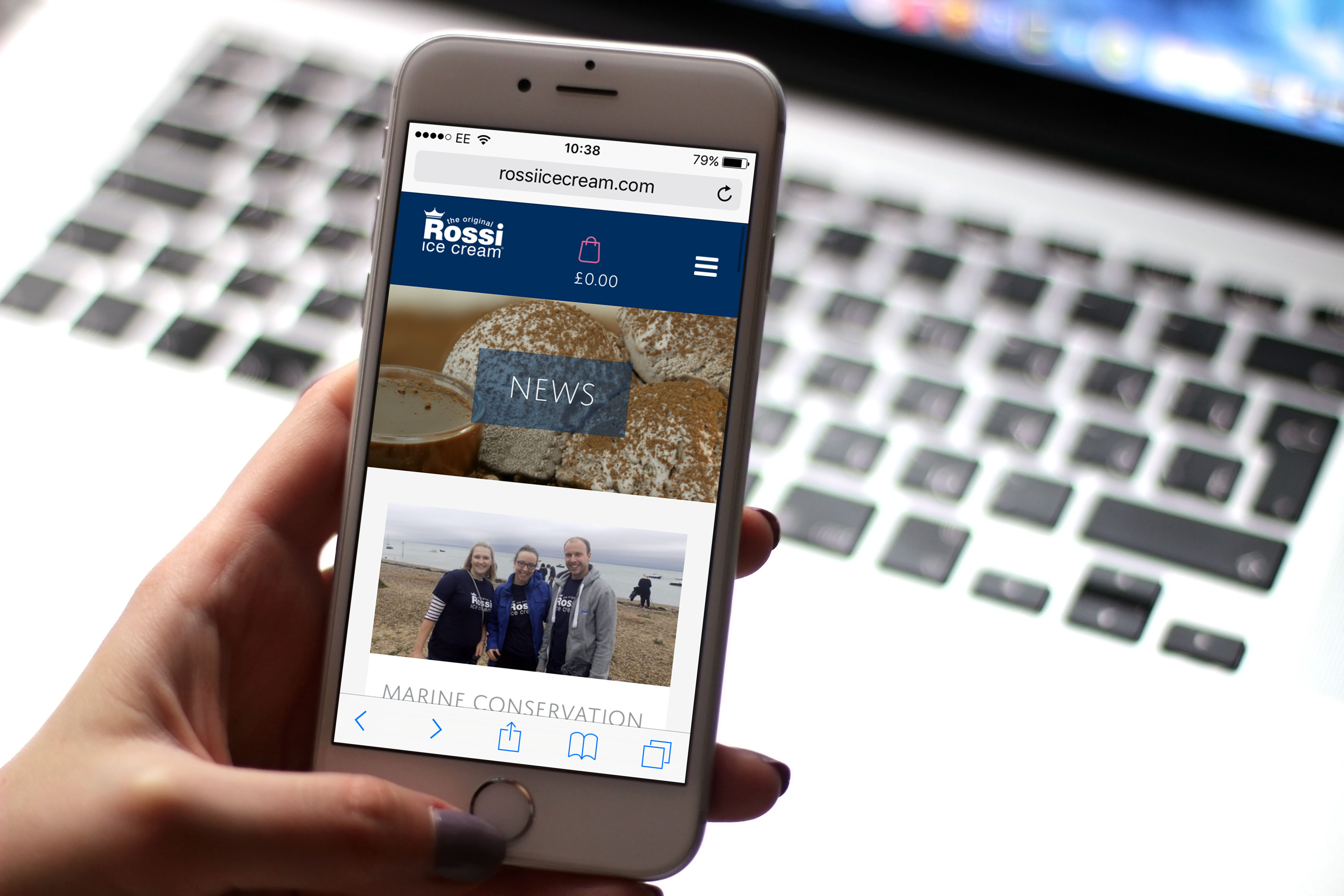 The new website is e-commerce ready, which offers customers the opportunity to order products online – allowing Rossi to further grow as a business.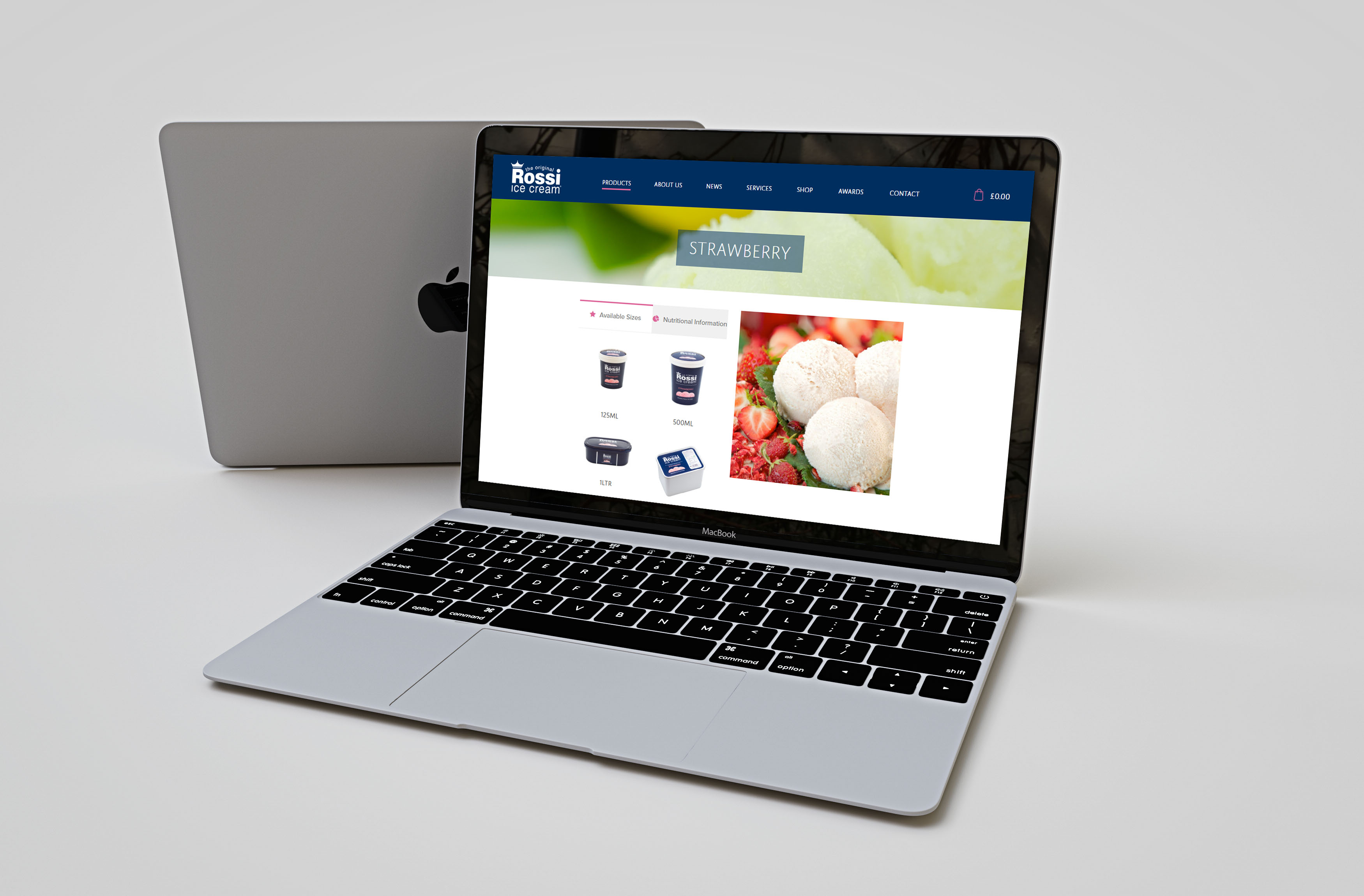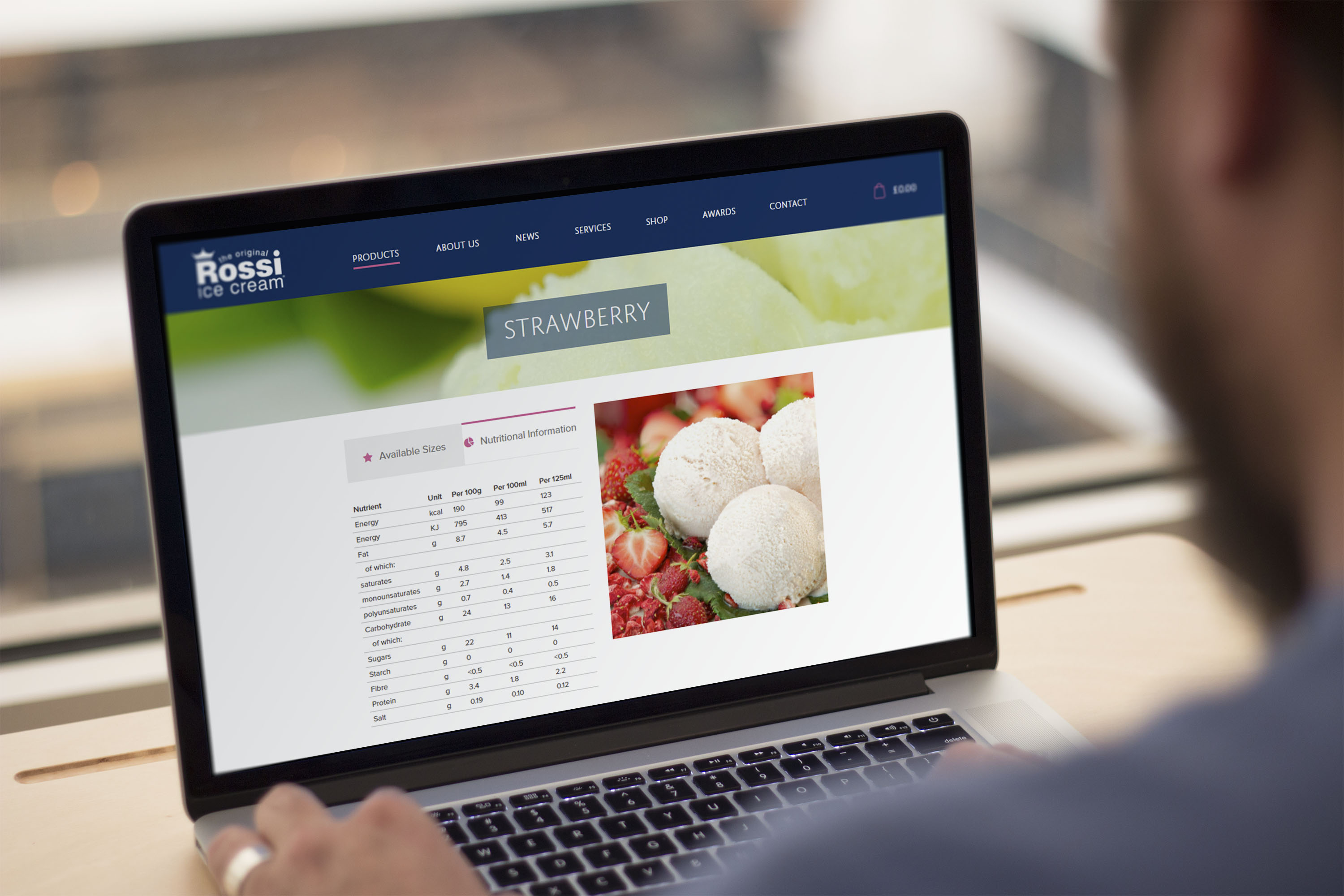 We also helped with content creation by assisting with copywriting and completing all product photography and edits.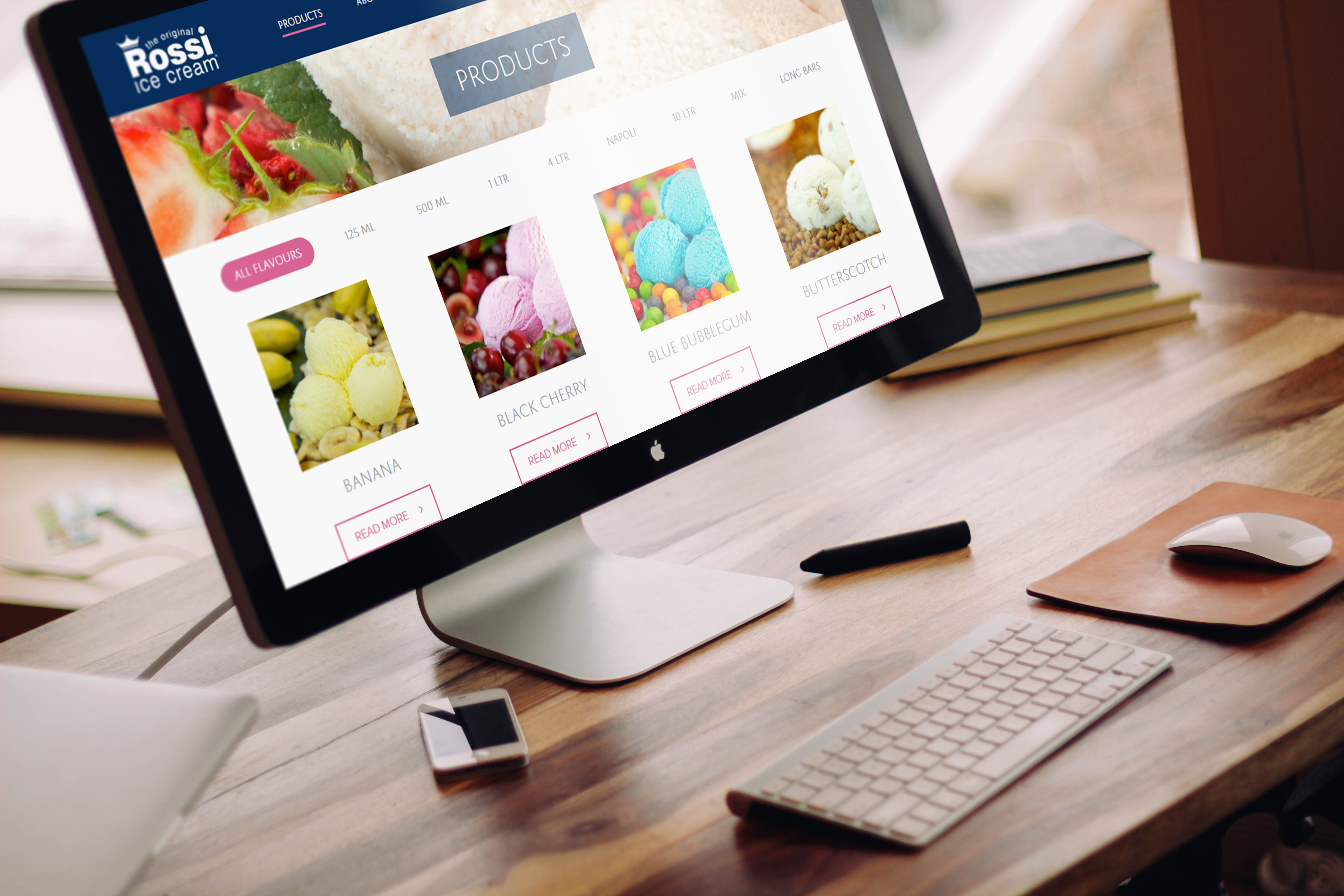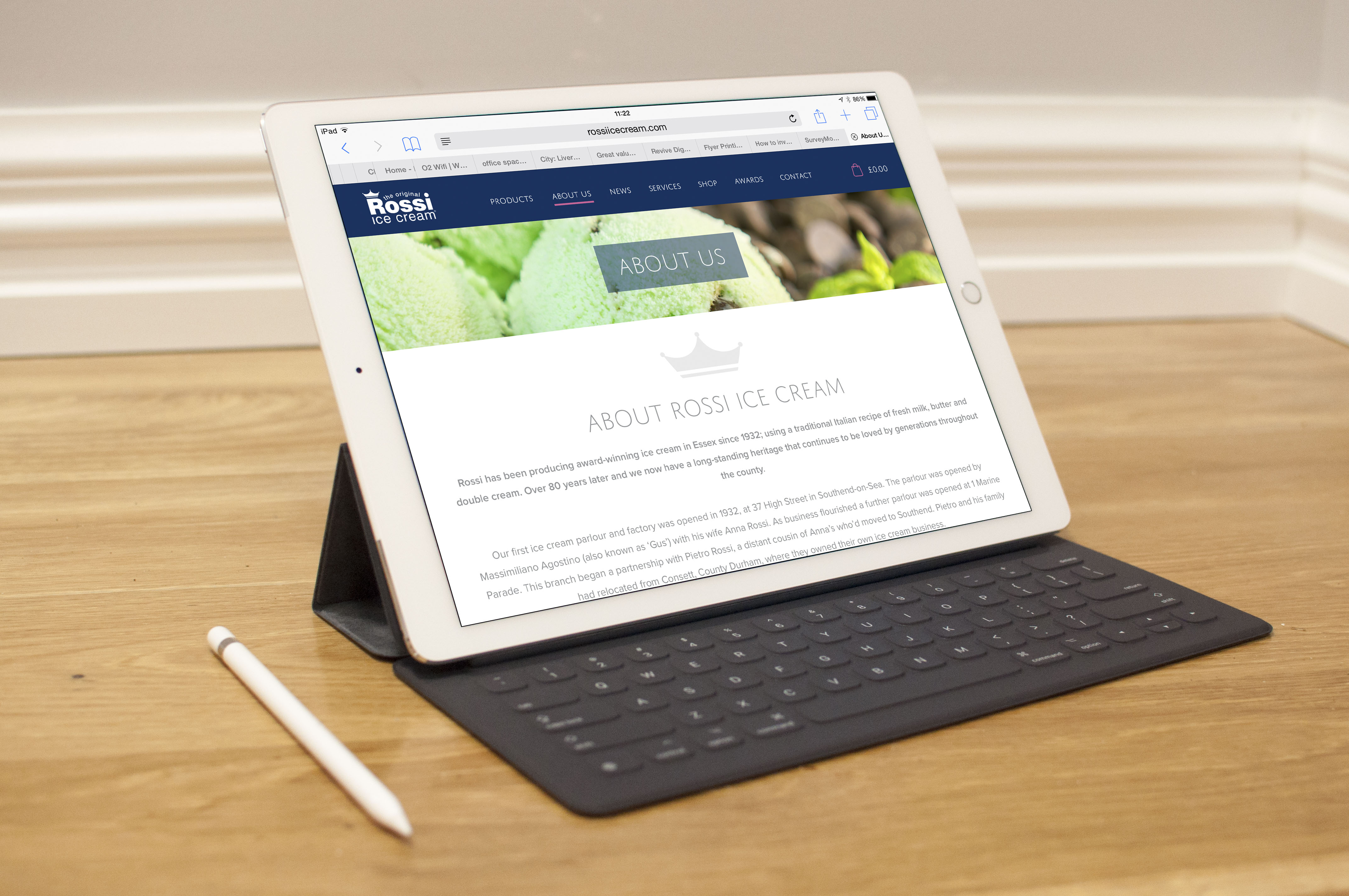 The site was constructed to optimise exposure by improving ranking for relevant industry keywords and maximise sales through online e-commerce.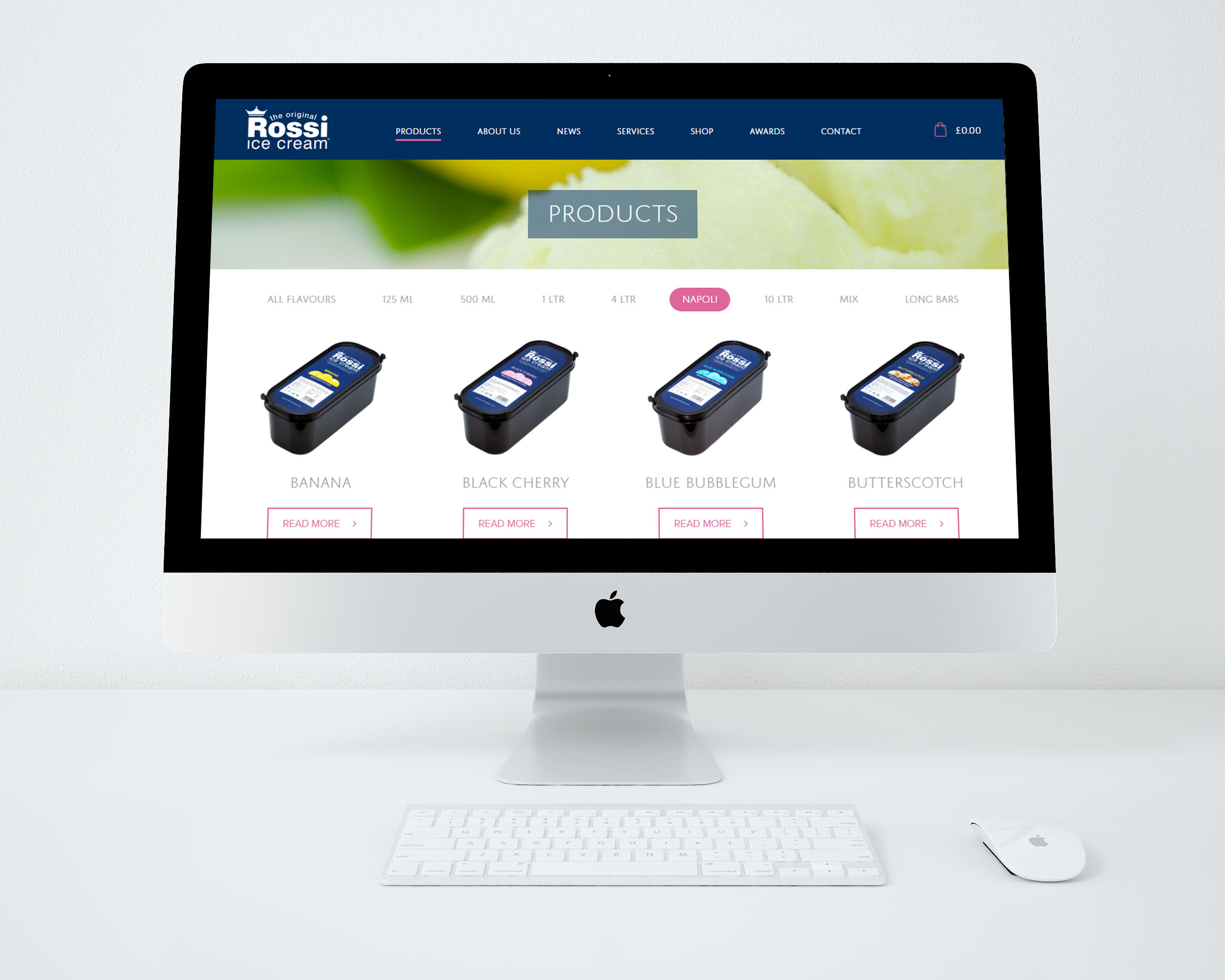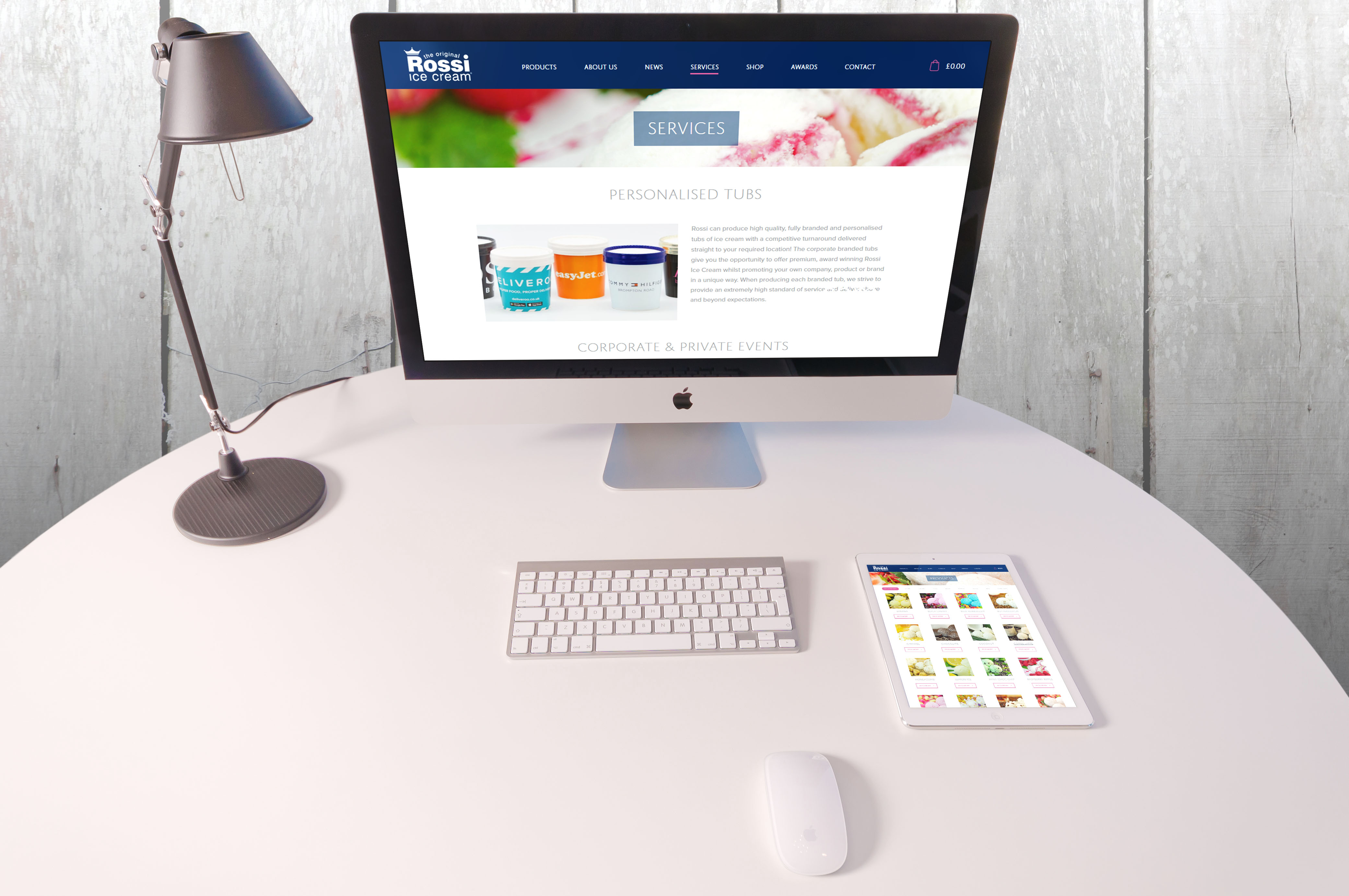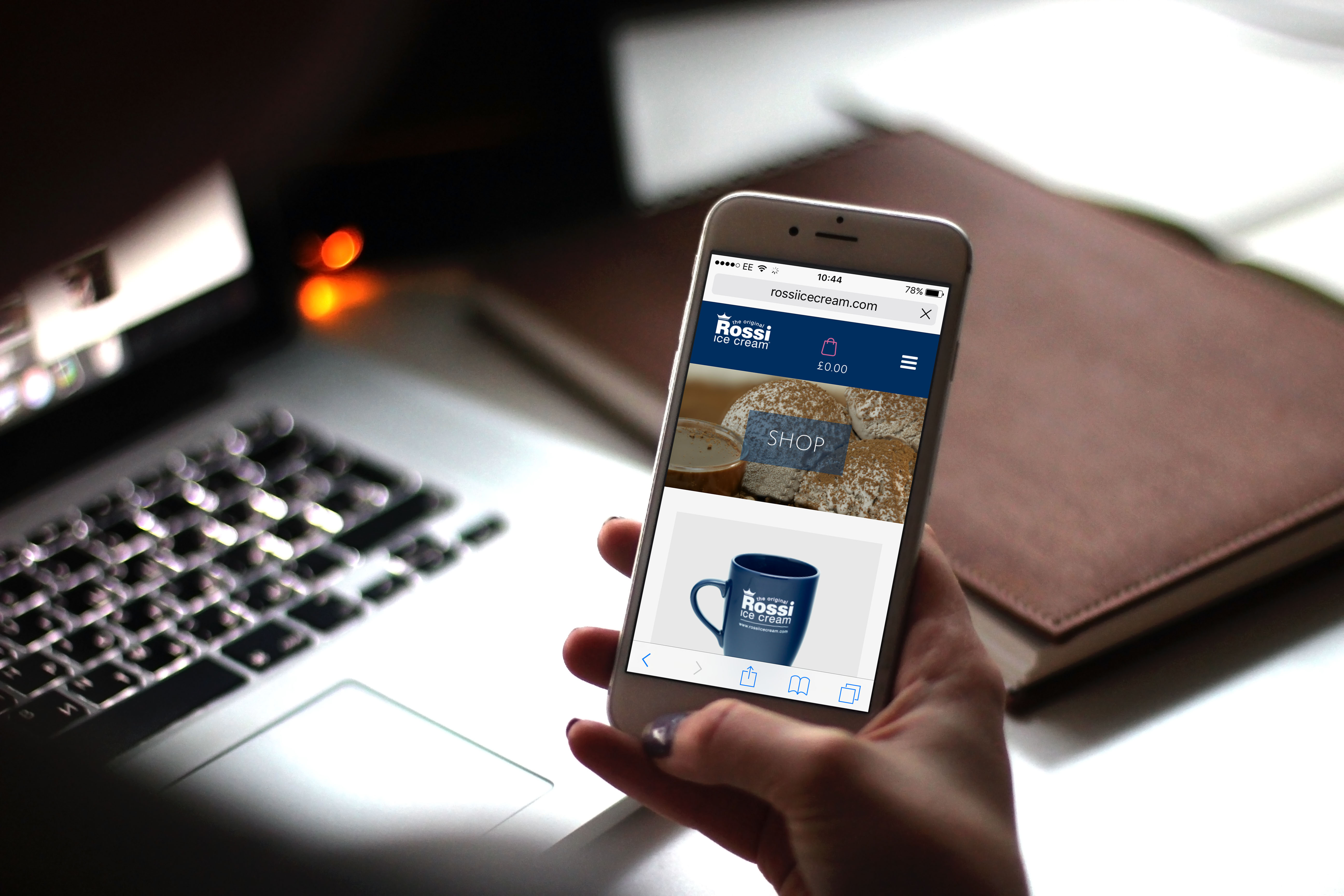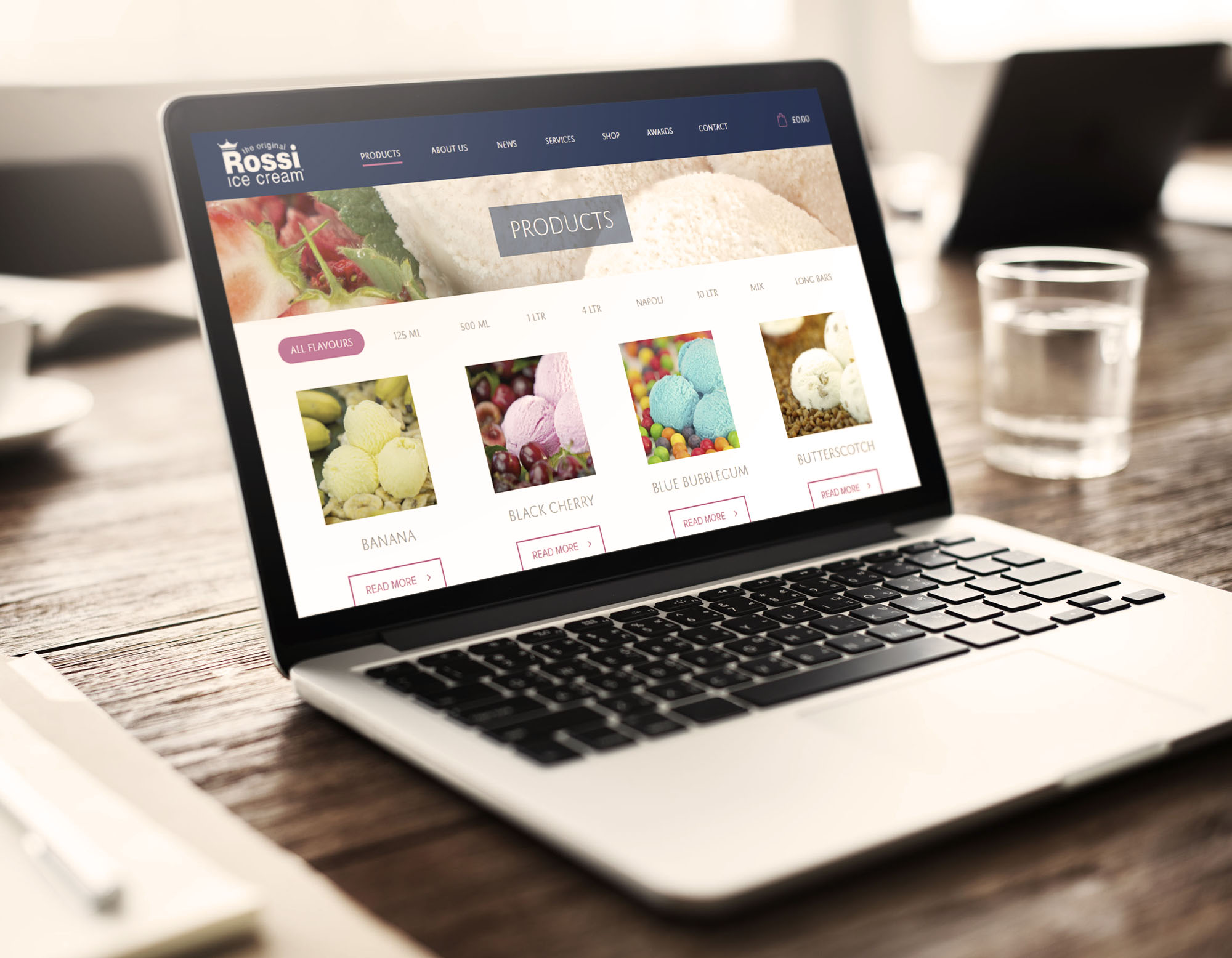 Check out their new website here: www.rossiicecream.com!