So, it's a new year and new us here at Revive. Now that the end of January is near, and we've put 2016 safely behind us, it's time to share some Revive news with you.
In light of the negative coverage that 2016 had, we resolved to do something good in 2017, something positive.
And we started thinking, what could we do to help?
This is when Revive's Charity Challenge was born! So, from now, and until December, each month as a team we will be putting our hands in our pockets, giving up time, shouting to raise awareness – and generally doing what we can to make a difference for our chosen charity.
For which charity, we hear you ask?
Together we decided our fundraising efforts will go towards Alzheimer's Society.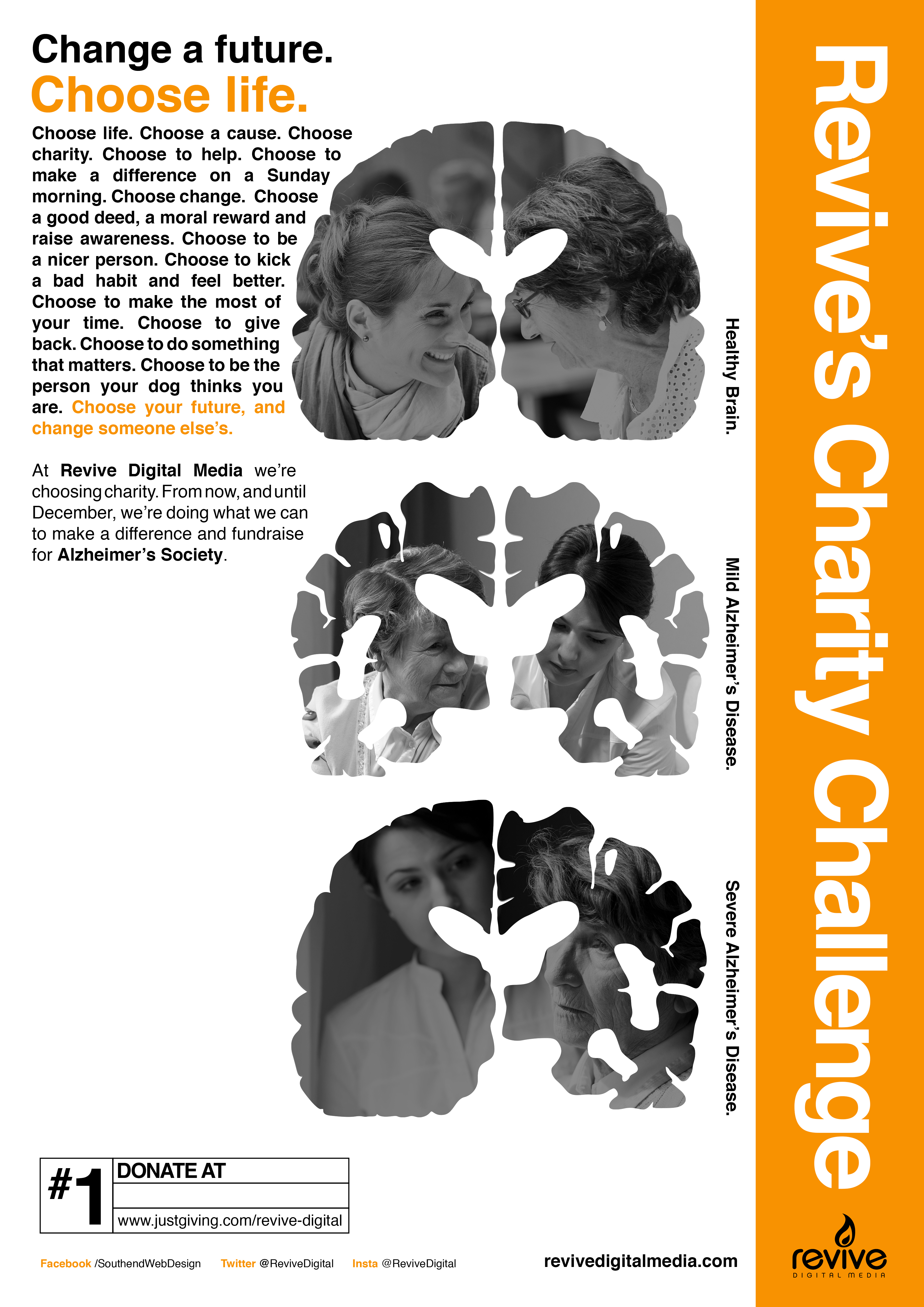 Dementia is an umbrella term; it describes a set of symptoms that may include memory loss and difficulties with thinking, problem-solving or language. Dementia is caused when the brain is damaged by diseases, such as Alzheimer's disease or a series of strokes. Dementia is progressive, which means the symptoms will gradually get worse.
Alzheimer's Society was set up to fight against this disease in a multitude of ways. Not only do they fund research into a cure, but also to raise awareness of symptoms – not just for diagnosis purposes but to help people care for ones suffering from the disease.
This January we kicked off our campaign on Friday 20th January – also known as #EssexDementiaDay. People all across Essex did their bit to help raise awareness, we took part by wearing something blue (the brand colour of Alzheimer's Society, who coordinated the countywide campaign).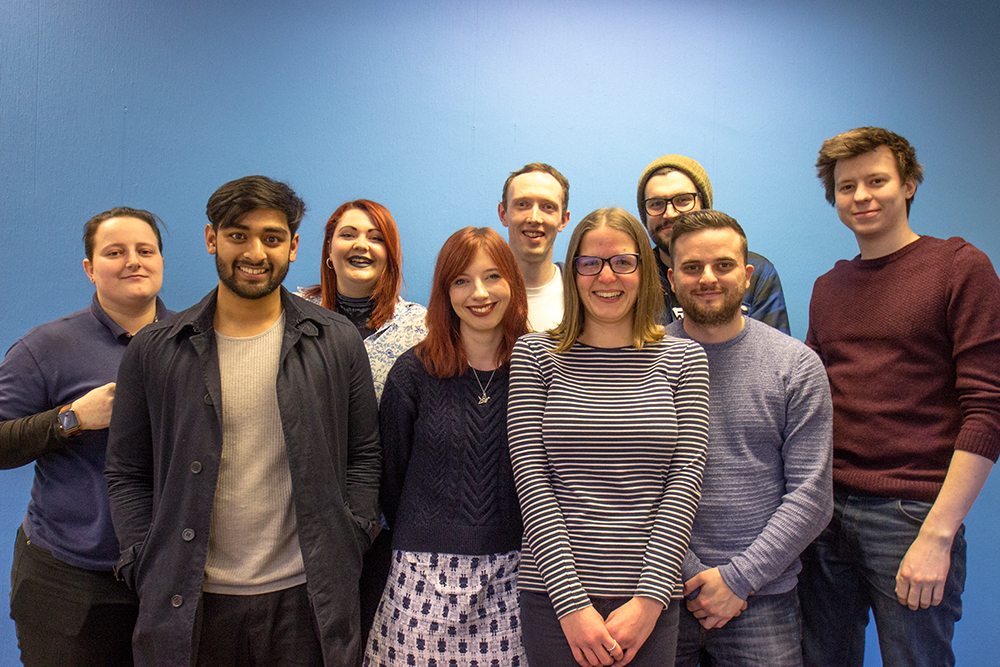 So, now what?
Now you can add us on Facebook, or follow us on Twitter or Instagram to stay up-to-date on our charity journey to raise as much as we can over the next 12 months! We know it won't be easy – but we're up for the challenge.
If you'd like to help kick start our campaign, head to our JustGiving page and donate as much or as little as you can!