28/05/2019
Sometimes it can be hard to keep up with the latest marketing trends and Instagram features, as it can feel like there are new ones being introduced every day. But, Instagram is one of the most used social media platforms across the world, averaging over 800 million monthly active users, so you should be using it for your business regardless of whether you can keep up or not.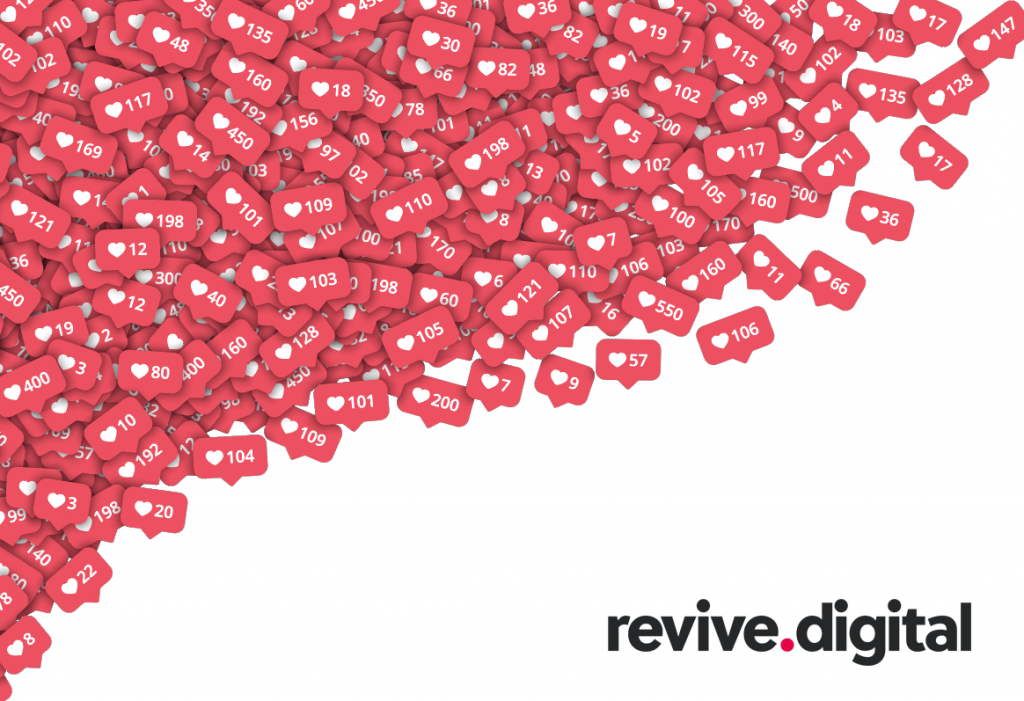 With more than 25 million companies worldwide already using Instagram for their business, and more than 200 million users visiting at least one business profile every day, Instagram has become "the new home for brands", and the most popular social media platform.
Instagram features are very beneficial for businesses, allowing them to increase their visibility and target larger audiences. All companies want their Instagram to be recognised. The more people know about a business, the better chance it has to be a successful one.
Want to know more about how you can improve your business's account by using Instagram features? Then have a read about what you should be using!
Live Video
The live video feature is slightly different than just a regular Instagram video because well, it's live!  When a business shares a live Instagram video, all of its followers will receive a notification informing them that you are now streaming live video content. They can then click on the notification received, and it will automatically take you to their video, allowing you to be part of it. Followers can then comment or like the live video in real time, while they stream. However, the video will go after you end it and unfortunately will not save to their account.
Using the live video feature for a business can benefit them by promoting a new product launch, demonstrate a product in use or even host a Q&A or interview.
Need a few tips on how to make your business have the best live video?
Plan out the framework of your video content (who, what, when, why, how)
Promote the video beforehand (Allowing your followers to free up their time to watch it and don't miss it)
Make it engaging (Keep your followers watching)
Record high-quality footage (A high-quality video will keep your followers engaged)
Hashtags
Using hashtags on Instagram is still a highly effective way of getting more users looking and engaging with your Instagram posts. In fact, an Instagram feed post that includes just one single hashtag generates 13% more engagement than a post without one. There's no denying that Instagram has gone under a lot of changes over the past 12 months, but one thing that has remained the same is that hashtags are still the best way to get discovered by new audiences.
Stories
The Stories feature on Instagram is very similar to that on Snapchat; users add clips of video to their story which is viewable for 24 hours before it vanishes. Your followers can view your businesses story as many times as they want within the 24-hour period. Stories will appear as a small circle in the top of your follower's feed.
When recording a video on Instagram, it will allow you to record up to 15 seconds of content. You can have an unlimited amount of story additions to your feed, benefiting your audience by showing them who you are and what you have to offer, without them having to read a whole lot.  After the 24 hours are up, you will be able to monitor and track the total number of views your story has received, and which users have viewed your content.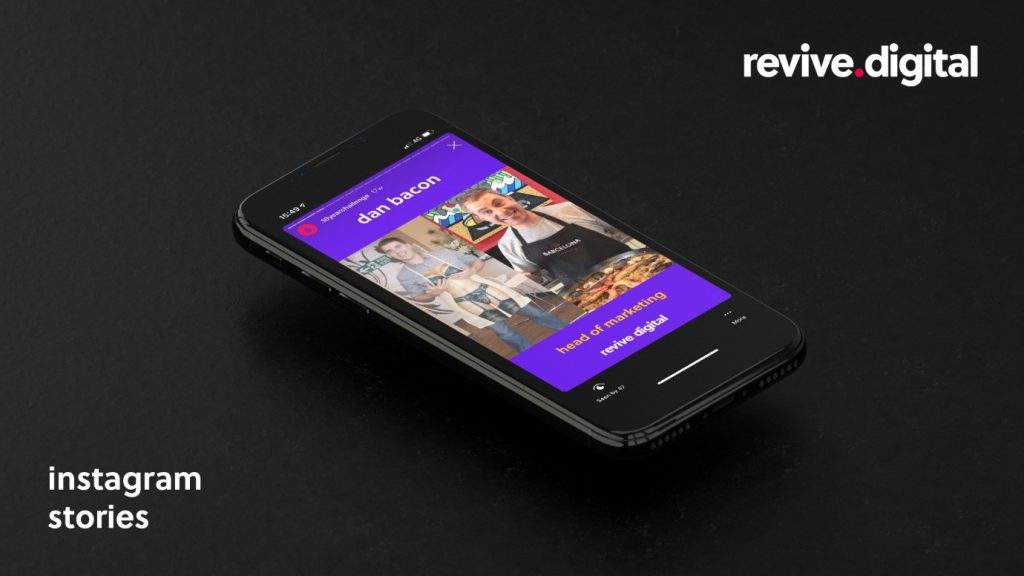 Story Ads
Instagram story ads are available to use on any account with a business profile and are an increasingly popular ad format for Instagram marketers. The ads pop up between content that is created by users that you follow and if targeted in the right way, can have a high impact. Instagram story ads are part of Facebook's advertising platform, but they do work differently than setting up standard Instagram newsfeed ads. You cannot actually run them simultaneously with any other active ad set because there aren't any other platforms that are equivalent to their placement type. And, because these ads have different technical requirements compared to other ads; there isn't a simple way around this.
Filters
Did you know Instagram currently have over 40 filters to choose from in the app alone? These can be used when you are posting new Instagram videos or photos. As a business, you are going to want to keep your content consistent, allowing you to maintain brand image and style.
Using Instagram filters gives you an opportunity to express yourself and create photos that your Instagram community will love and will take your business to the next level. It saves you having to pay for high-end photo editing equipment when you can see the same results by using the free Instagram filters, and it's so easy to use!
Manage Multiple Instagram Accounts
Instagram has now rolled out a feature which allows users to switch between multiple accounts within a single device. The process is easy; you can add up to 5 accounts; this has made it much effective for Instagram marketers, digital agencies and businesses to manage multiple accounts without having to manually log out and log back into accounts.
Highlights
Instagram highlights icons appear as a series of round icons that sit below your profile information. The great thing about Highlights is you can now add your story to a Highlight icon as soon as they are published or during the 24 hours. You can see who and how many people have seen your highlights, just like the Instagram stories! This will create an idea of how many people are viewing your highlights and what ones are doing better than others.
Anyone can view your Highlights unless your profile is set to private. However, it is always recommended for a business to be successful; they should keep their profile public for everyone to view and it allows for your Highlights to remain visible.
Hashtags & Profile Links in Bio
Instagram now allows you to add hashtags and profile links to your bio. But why does this benefit your company?
By adding a hashtag or profile link to your bio can be useful in expressing your interests as a brand to connect with a wider audience. For example, if your business specialises in footwear, adding #Footwear or #Shoes to your bio will allow your business to be more visible.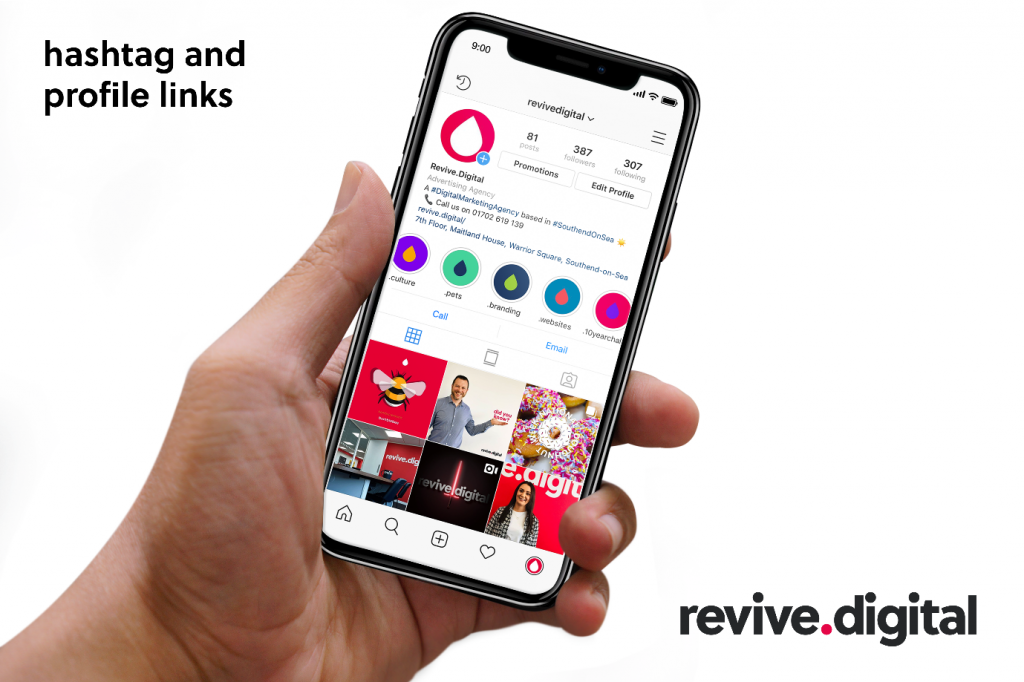 Emoji Slider
There is a new fun way of interacting with your followers on Instagram. The emoji slider lets you ask questions and engage with the audience. The benefits this brings to a business is that when launching a new product etc… you can ask your Instagram community what they think of it in a fun manner.
This can give you a true reflection on what they think and how they rate a new product, providing you with either positive or negative feedback.
The emoji slider is super easy to use when posting and requires little to no work from your audience. It's fair to say no one really has time to give their feedback in writing anymore, so you will find your followers will be a lot more open to giving feedback by just a click of a button. It's a great way for your business to boost its overall audience engagement.
Questions Sticker
You can now a way to build a better relationship with your followers. The question sticker is a great way for them to get interactive and ask questions for your business to answer. This is a quick way for your followers to receive the information they were looking for, without having to go online to the website or send an email.
Shopping Icon
The shopping icon is a new feature on Instagram that is used to make it easier for users to purchase a product directly through the channel.
When posting a picture or video about new a product or broadcast a full range of projects, it will then allow you to tag the post. This will allow your followers to click on the post and view full information about the product, including prices. Once they have finished viewing the product, they will then have the choice to checkout, all without leaving Instagram!  Using the shop icon will showcase your products and use your Instagram feed to drive more purchases.