20/09/2021
Want to be seen as the expert in your field by staying ahead of the competition? These digital marketing trends will help expand your knowledge and keep you ahead of the game.
Staying ahead in marketing is noticing the potential for a trend before it becomes one. Knowing your stuff makes you a reliable source, which is exactly what your customers want. They want to come to you knowing that they'll leave with heaps of new information.
Businesses need to constantly adapt, and evolve with the times if they want to become an authority in their field. And it's the same with marketing. So, to make sure you're in the know, we've done the research and looked into the top digital marketing trends of the year.
Revive are always one step ahead of others, it's kind of our thing, so if you want to work with an agency that knows their stuff you're in the right place. We can assist you in implementing these predicted trends for your business. So, let's get right into it!
The digital marketing trend timeline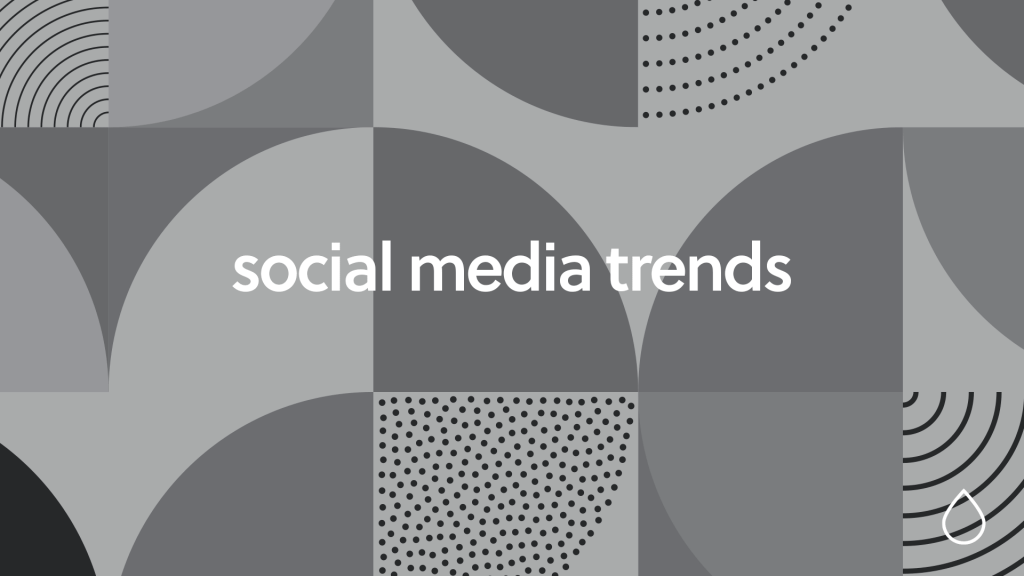 1. Social Media
2021
– The number of social media users worldwide has increased to 3.96 billion in 2021.
– Video has played a huge part in social media in 2021. From TikTok continuing to grow in popularity, to Instagram announcing that they're moving away from being a picture-sharing app and will focus on video with their feature 'Reels', it's clear how important video is. This means brands who aren't utilising video content on social media will fall behind, (even 99% of marketers have said that they will continue to use video in 2021).
– Cisco predicts that by 2022, over 80% of consumer internet traffic will be driven by online video.
– Hootsuite released their 2021 social trends which include targeting baby boomers and linking social media engagement to customer identity. Read the full report here.
2020
– Social media users worldwide increased to 3.8 billion.
– Due to the pandemic, 44% of people around the world spent more time on social media. This influenced brands to change the way they used these platforms. They focused more on bringing people together with virtual events, live videos, and community hashtags.
2019
– In 2019, We Are Social published that there were around 3.484 billion users on social media.
– Social media in 2019 was all about understanding the different types of social media platforms, the users on it and the content posted. Instead of creating cross-platform content, 2019 was the year to think about creating unique content, aimed at each different platform and demographic.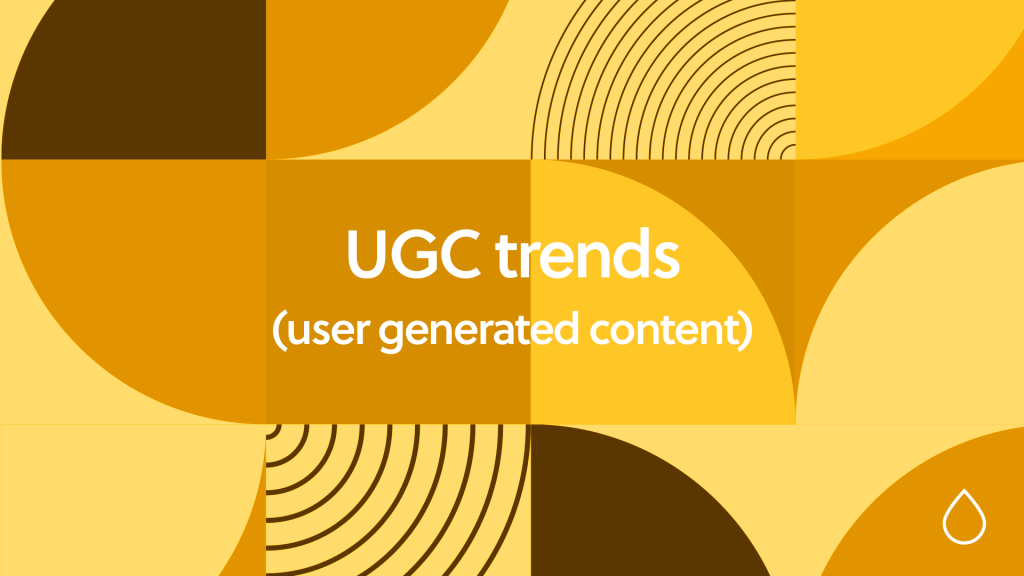 2. UGC (User Generated Content)
2021
– Micro-influencers are becoming more popular for marketers in 2021 to help create User Generated Content. According to Tint, many brands have found that uber-influencers (with large amounts of followers) aren't driving the engagement that they used to. Whereas micro-influencers have higher-performing posts.
– These micro-influencers can help a brand look more authentic and trustworthy, increasing brand loyalty with its customers.
2020
– User-Generated Content was very important for brands during 2020 due to the pandemic; human connection was craved more than ever, and customers were more active on social media during this year than ever before.
– Brands weren't able to produce photoshoots for the majority of the year, so UGC was very helpful for creating content during the pandemic.
– Reliability was crucial, and using UGC helped brands come across as trustworthy.
2019
– In 2019, UGC focused on planning hashtags for consumers to use themselves. Brands intelligently strategized a hashtag to encourage consumers to create content. Whether it was for an incentive, a competition, or even to be featured on the brand's social media channels, users would take these hashtags and create content around it. It made brands look more authentic, helping build brand awareness and increased customer loyalty.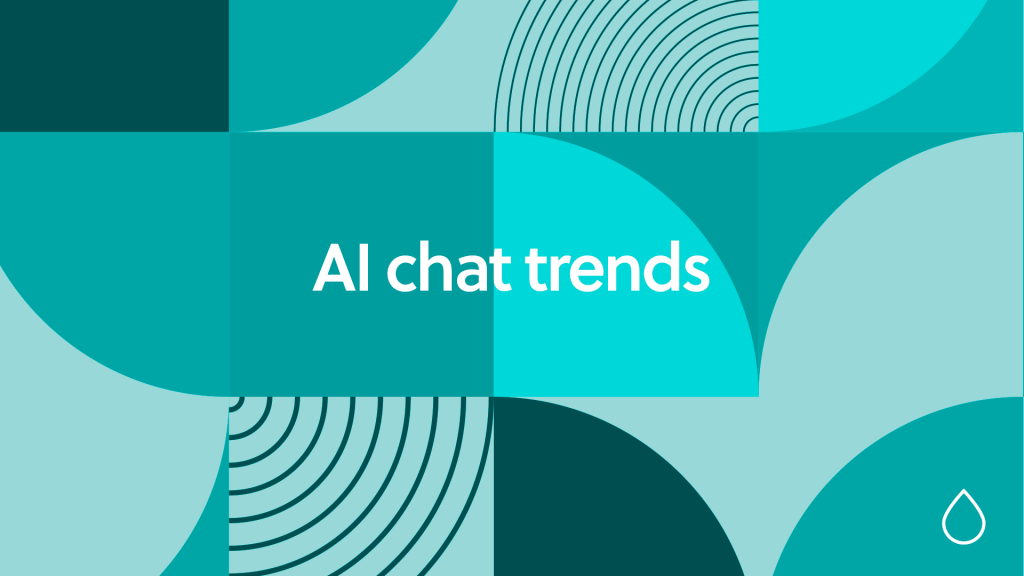 3. AI Chat
2021
– Chatbots are still increasing in popularity due to the demand for a 24/7 digital experience.
– Insider Intelligence predicts that consumer retail spend on chatbots worldwide will increase from $2.8 billion in 2019 to $142 billion by 2024.
– The use of AI (artificial intelligence) in 2021 is helping chatbots mimic human agents, providing a conversational experience. These bots can also use each interaction to improve their understanding of what a user intends to do. Some can even predict whether an individual will click on an ad.
2020
– One of the main trends of AI Chat in 2020 was automated payments, decreasing the number of abandoned carts and making the checkout process a lot quicker.
2019
– In 2019, automated responses on messengers like Facebook were being utilised. Smaller businesses may not have been able to afford all forms of AI, but AI chat is one of the easiest to use. Businesses used this to set automated responses for customers to reduce reply time and save money on staffing. It's a cost-effective form that should become standard for every business by the end of 2019.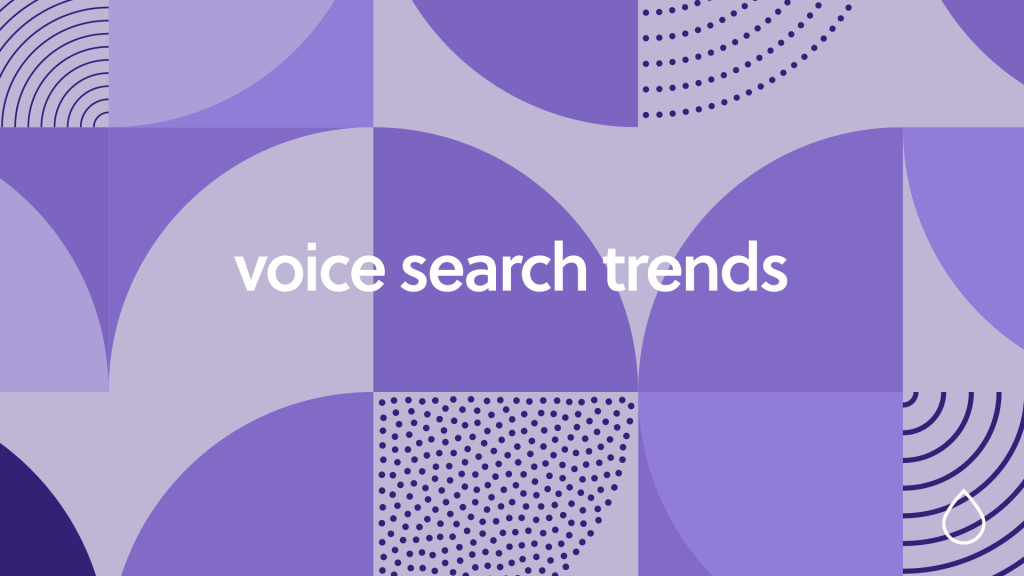 4. Voice Search
2021
– The popularity of voice-enabled devices is continuing to increase with 65% of 25–49-year-olds speaking to their device at least once per day. It's now seen as more of a lifestyle, creating a shift in how customers interact with brands.
– 43% of people who own voice-enabled devices use them to buy products, highlighting how important voice search is in 2021.
– When using these devices, consumers speak using long, conversational sentences instead of short, snappy keywords when typing out a search. Brands are therefore targeting these long-tail keywords by optimising their online content for queries likely to be spoken out loud.
2020
– In 2020, smart speakers were driving search due to artificial intelligence improvements.
– Searching for local products and services was more likely being used via these voice-enabled devices.

2019
– For years and years, digital marketers solely focused on written search terms. But, with the introduction of AI assistants, like Siri and Alexa, users started searching in different ways that weren't just written queries.
– For this reason, more and more marketers began integrating voice search into their SEO strategies in 2019.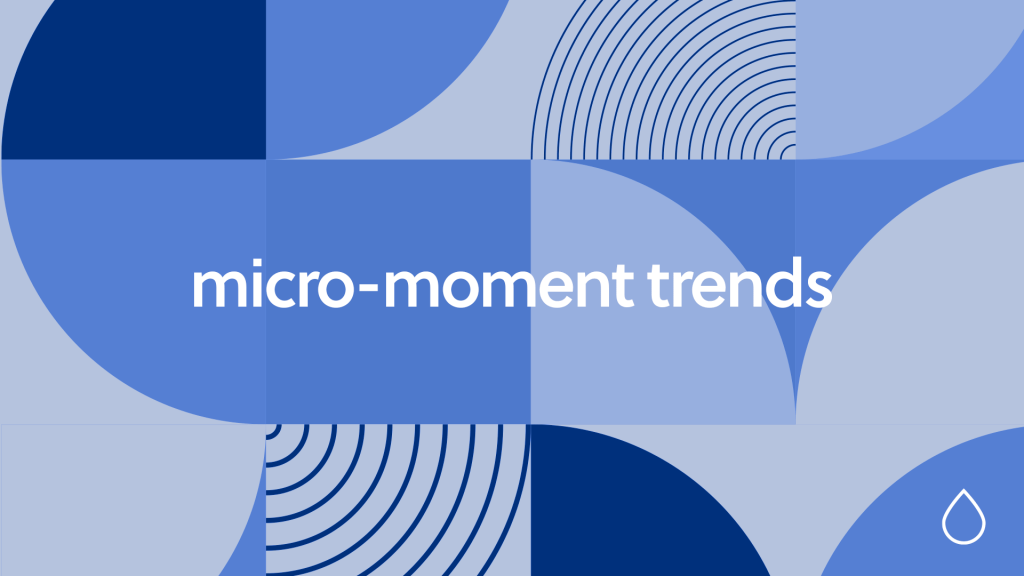 5. Micro-Moments
2021
– Micro-moments have been a well-known marketing strategy for years now, but that doesn't make them any less important. In 2021, they're being used as a way of building consumer trust. Brands have been doing this by showing their customers that they understand their need for information, providing them with the instructions and resources they're looking for. Hopefully, the customer will then rely on the brand for this information and return again and again.
2020
– In 2020, more brands started utilising micro-moments by identifying their customers purchase-making decisions. They created strategies to make sure they showed up in these searches and delivered the relevant content to keep the audience's attention.
2019
– According to Google, a new type of consumer behaviour emerged in 2019 – micro-moments. Micro-moments are a type of consumer behaviour that focus on the need to: do, learn, buy or familiarise with something. It's an act of immediacy when consumers don't react to ads, notifications, emails or offers – they act unexpectedly and on their own will. The search engine giant estimated there are, on average, around 150 micro-moments per user, every day.
– So, 2019 was all about looking into how to target these micro-moments, reacting, and responding to what users search for off their own backs.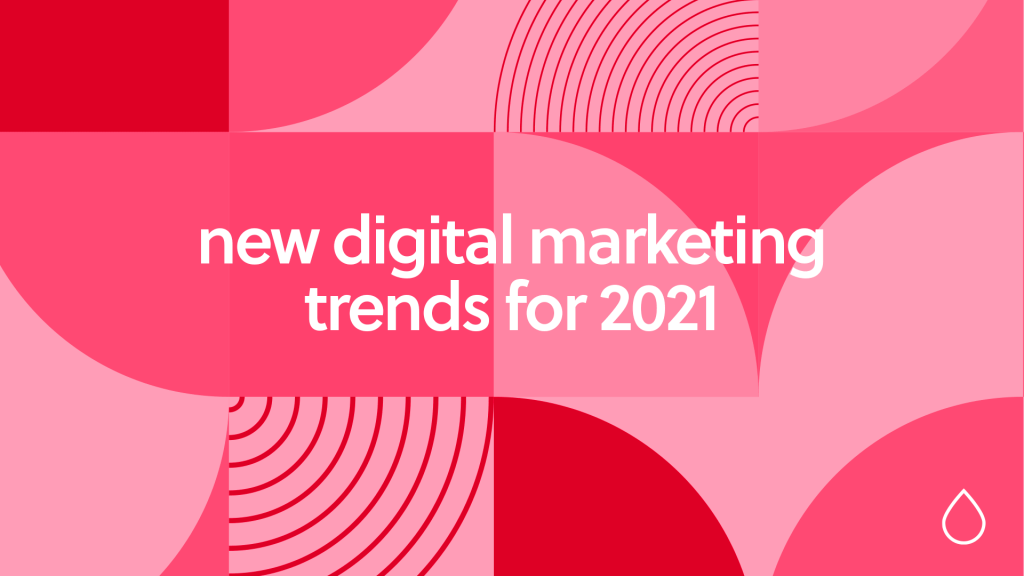 New digital marketing trends for 2021
So we've looked into the most popular digital marketing trends and how they've changed over the years, but has anything new popped up this year that you should be aware of? Of course!
Google has released their trends and predictions for marketers to keep their eyes on. From data ethics to at-home consumers, here's what Google thinks marketers should look out for in 2021…
1. Equality in marketing
The term 'Black-owned business' surged in interest in 2020 due to The Black Lives Matter movement. But in 2021, consumers are expecting more than brands just 'speaking up' about equality, they want more. Google highlights how consumers are shopping more mindfully, choosing brands that have a proactive approach to change, such as offering a diverse environment. Marketers should make sure equality is on the agenda this year.
2. Data ethics
The need to protect people's privacy and data is crucial, especially as more and more people use the internet per year. Consumers expect brands to be clear about how they use their data, and what they will get in return. In 2021, brands will need to prove that they can be trusted with people's data by turning the conversation around data ethics into action.
3. Preparing for a 'cookieless world'
Performance marketing is all about measurement. Online measurement has been very reliant on cookies to retain helpful information about what a user does after clicking an advert. But with privacy demands and regulations like GDPR, these traditional methods are evolving. This means that in 2021, marketers will rely on techniques like conversion modelling instead of third-party cookies to measure the success of digital campaigns.
4. Sustainability
Consumers are continuing to consider the impact their shopping habits have on the environment. Google Trends has shown that 'sustainable' 'local food' and 'veganism' has increased in searches in the food category. Brands are now expected to improve their environmental impact, whether that's through recycling techniques or improving their production process, and marketing teams must be transparent about this.
5. Mobile apps
In the third quarter of 2020, app usage went up by a huge 25% year-over-year. The most popular app categories included food delivery, games, online learning, entertainment, and shopping. Google also explained how 30% of consumers believe that shopping won't return to how it was pre-COVID, highlighting the importance for retail to look to new ways of retaining customers.
App users are usually more loyal customers, making it a priority for retailers to make use of this trend. It's clear that brands should focus on improving their app strategy to add value for customers and grow their business.
And there we have it! These are the predicted digital marketing trends set for 2021. Want to work with a digital agency that can implement these trends into your marketing strategy? Our expert team are always on hand to help. So, if you're ready to grow your business in 2021, make sure to give us a call and we'd be happy to talk.
Source link: Think with Google