20/02/2018
In 2017, we supported the Alzheimer's Society charity, with lots of fun fundraising. See what we've done below!
2017 was an excellent year for us at Revive. We've got some fresh new faces on board, as well as undergone a swanky re-brand. And along the way, we wanted to support a good cause. Back in early 2017, when we were still Revive Digital Media, we set ourselves a challenge. To do some good and raise some money for a chosen charity throughout the year. The charity we chose to raise funds for was the Alzheimer's Society. Over the course of the year, we did some fun charity things, to help raise money for a good cause.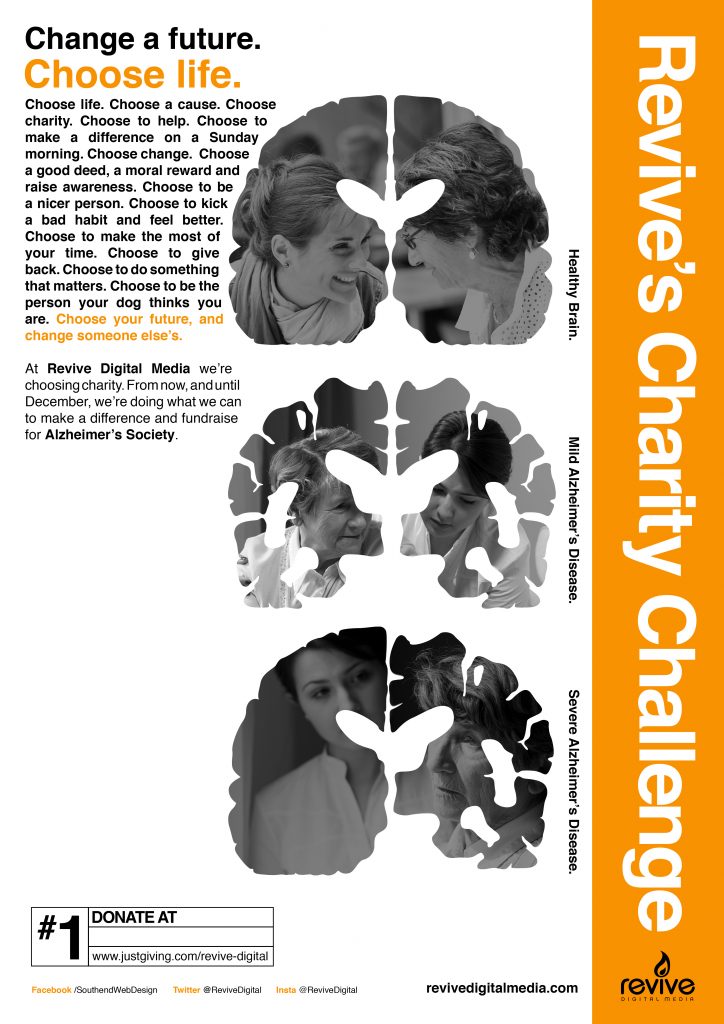 So, what have we done over the past year?
January – We kicked off the year of fundraising by wearing blue in the office, in support of #EssexDementiaDay, a great cause that raises awareness for the disease. You can see some of our team, both old and current employees, below. James tried to convince everyone that his blue jeans and burgundy jumper counted as a 'blue' theme… We were not convinced. But look, blue background.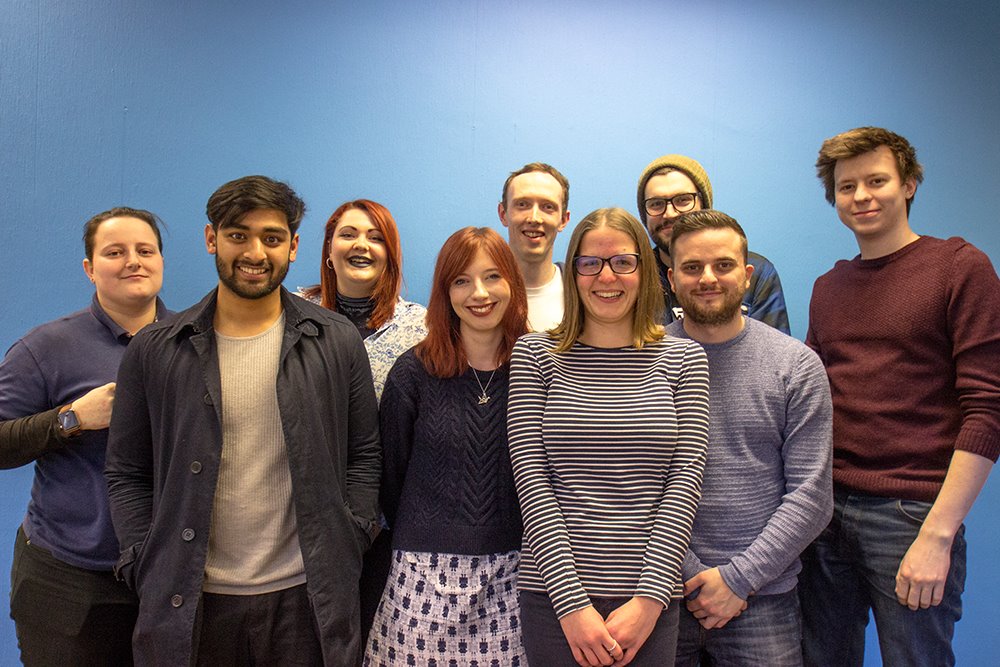 March – In late March, we hosted a charity pub quiz at The Plough, in Westcliff-on-Sea (near our HQ). We had loads of fun with this one. Our staff brought down friends and family to compete in teams for the grand prize! Despite arguments over correct answers, everyone who came along had fun (albeit very competitive). There was some food and a lot of drink involved, many felt the struggle of work the next day. All in all, we had fun and raised some money for our chosen charity! Did we mention it was fun?
April – We had a representative from the Alzheimer's Society come in and give all of our staff a talk about Alzheimer's, Dementia and how the money we raise can help their cause. The funds raised go towards fighting the disease, including finding a cure, raising awareness, the diagnosis of the illness and the money raised helps those suffering from the disease too. We felt pretty inspired after this talk, so we had a big Spring Clean clear out. We sold some of our things on eBay, to raise some funds for the charity. In total, we raised just over £158.
June – One of our great office traditions is eating. We all love to eat at Revive, so the next fundraising day really sparked an extra interest amongst the team. We held a cupcake day, where we baked, sold and ate cupcakes all day long (we did a bit of work too). All the proceeds were put into our charity pot, for our charity challenge.
Throughout the year we held a jumper day and a lunch substitute day too (where we donated the money we would have spent on lunch). We had a collection pot on the front desk too, so that any of our wonderful clients could contribute when they visited.
December – Finally, to top it all off, we held a charity fundraising gig on December 16th. Our very own James, and his band, entertained us at a local pub – where many drinks were consumed. From the gig, we had raised another £114.57, bringing our total to…
£582!
A big thanks to everyone that donated and took part in our fundraising events! We were proud of the charity work we did in 2017, so much so, that we decided to make our Charity Challenge an annual thing!
So, this year in 2018, our chosen charity, to raise money for, is HARP!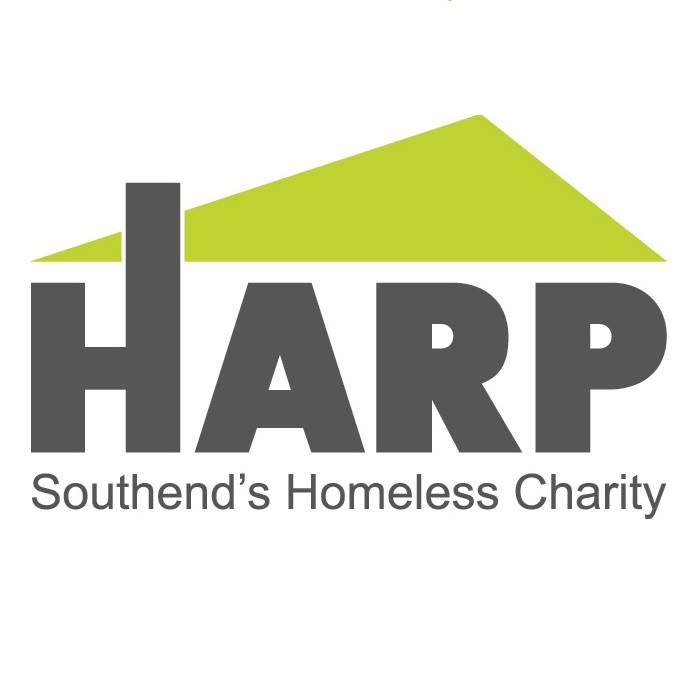 HARP
HARP is a Southend based, Homeless Support Charity. Their aim is to help shelter local homeless people and help them get back on their feet, to overcome homelessness for good. According to stats from 2017, 1 in every 200 people was homeless in the UK, with the number set to increase in 2018. So, HARP aim to tackle homelessness in the local area, providing support for those in need.
And why have we chosen HARP? Well, over the past few years, there has been a rise in homelessness in the Southend area. As we work in Southend, we've seen this drastic increase around the town centre and the wider area. We've chosen to support HARP to help put an end to homelessness in Southend and help those in need get the right support.
Throughout the coming year, we'll be hosting fundraising events to raise money for this great charity. Keep your eyes on our social media and blogs for more information on fundraising events throughout the year!
– From the Revive Team